Professional Negligence
£25,000 compensation for a dog bite under settlement
Laurence Wright, Trainee Solicitor in our Liverpool office, discusses a recent case where a personal injury claim was under settled.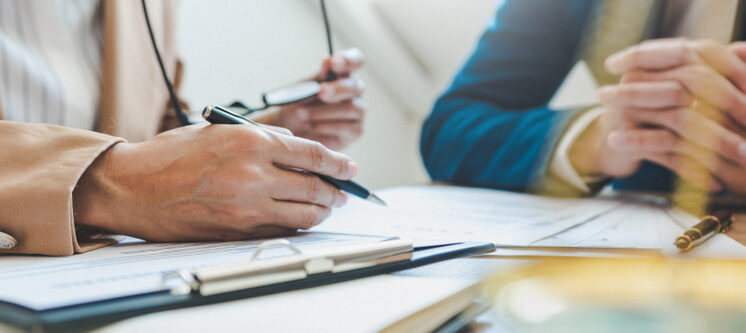 Been Let Down obtain client £25,000.
Been Let Down secured a compensation of £25,000 for our client, a victim of a dog attack, enabling her to move forward with her life. Her previous solicitors had failed to comprehend the complexities and severities of the case when further evidence should have been obtained.
Background
In 2011, Maria* was visiting relatives at a family home, where her cousin and partner were also in attendance with their dog. Unfortunately, Maria was attacked by the dog, suffering serious facial and psychological injuries from the incident.
Maria was deeply affected by this occurrence and subsequently decided to employ solicitors to act for her in securing access to justice and recovering the damages. These solicitors also instructed a barrister to advise, which led to Maria pursuing a claim against the owner and the dog, alongside their underlying insurer.
Following some dispute, a payment was made by the insurer and Maria received some damages as compensation for her injuries. Not long after this settlement, Maria realised that others who had suffered similar injuries under comparable circumstances had received greater amounts of compensation. Knowing that she had potentially received an under-settlement as a result of solicitor negligence, Maria reached out to Been Let Down.
How to recognise when you've experienced under settlement
Where a solicitor has breached their duty of care when acting on behalf of a client, there may be grounds to claim compensation for solicitor negligence.
In this case, the claim was under-settled due to the handling solicitors' failure to obtain relevant and complete medical evidence. For example, the solicitors should have instructed a condition and prognosis report from a maxillofacial surgeon, as well as a report from an ENT expert and a skin camouflage expert. Maria suffered scarring, and her symptoms had not settled down sufficiently to fully understand the extent of the lasting damage. After settlement, Maria began to suffer from hearing loss which was not taken into account during the initial legal proceedings.
The claimant only settled because she was pressured into doing so by the solicitor acting for her at this time.
How Been Let Down Helped
Maria approached Been Let Down for professional legal guidance around her case, which she recognised had led to her receiving lesser compensation than others in her situation.
After reviewing medical records that were obtained in the original case and analysing further evidence, Been Let Down were able to establish that the original solicitors failed to understand the complexities of Maria's injuries.
In addition to this, Been Let Down was able to determine that there were opportunities for the solicitors to make further investigations and obtain additional evidence, which would have ensured that Maria was properly compensated.
The Outcome
Been Let Down was able to successfully obtain a compensation of £25,000 for the client.
Maria was delighted with the results of the case, finally being able to move on with her life following this traumatic incident.
*The name of the claimant has been changed to protect their identity
How Been Let Down could help you:
The Been Let Down team have a team of legal experts that specialise in solicitor negligence claims. If you think a past case may have been dealt with negligently by a solicitor, read more here, or get in contact with Been Let Down today.
If you think you have been the victim of medical negligence and want to talk about the possibility of making a claim, you can make an enquiry online or get in touch with our expert team of clinical negligence solicitors.
Further information can also be found on our medical negligence webpage.
You can make an online enquiry, request a callback at a time that suits you, or call us on 0800 234 3234