Medical Negligence Solicitors
Have Your Medical Records Been Spied On?
Public bodies and organisations have a duty to store the sensitive data they hold securely and responsibly. If you have fallen victim to a breach of confidentiality by a medical professional and have suffered financially or emotionally you may be entitled to make a data protection breach claim.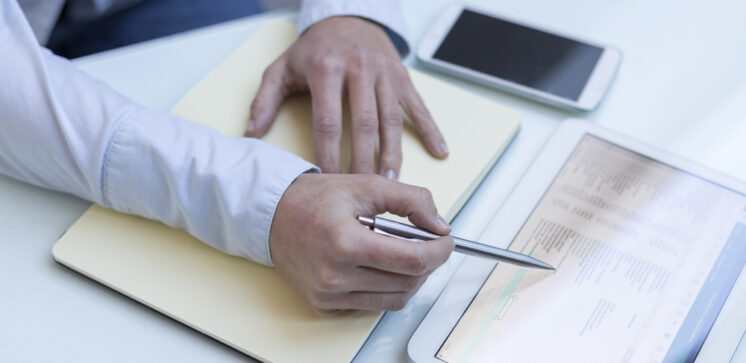 Compensation For Your Medical Records Being Spied Upon By A Midwife Or Other Medical Professional
In 2017, Been Let Down acted for two Claimants who brought claims for breach of data protection and misuse of private information.
The Data Protection breaches in this case were carried out by midwife assistant, Brioney Woolfe, from December 2014 to May 2016 and discovered when an individual reported that their medical records had been leaked to Woolfe's ex-partner. The NHS employee described herself as "nosy" and said she had succumbed to pressure from friends in her home town to access information while they were waiting for responses from doctors.
How were the identity thefts carried out?
The Court heard that Woolfe had accessed 29 sets of medical records, belonging to 23 women and 6 men, including a man who had taken an overdose, and the parents of her children's friends. 21 of the records were accessed through Medway patient portal system, but only two of the midwife's victims were pregnant.
Woolfe, who it was claimed had "an unblemished record" before these offences, lost her job with the NHS Trust at Colchester General Hospital after being reported to the Head of Midwifery. She claimed she had "never done any of these acts maliciously" and that she had become carried away by her own curiosity after the aforementioned pressure to "look up records for friends, as well as an individual who her ex-partner feared for the safety of". She also claimed that depression and anxiety over unsociable hours and cuts to local maternity units were at play.
Whatever the circumstances, it was found by Chairman of the Bench, Donald Wicks, that these actions were "serious breaches of patient confidentiality, particularly as some of the information was passed onto a third party." Woolfe was fined £1,050 for the offences and also order to pay a further £665 in legal costs.
How would I go about making a claim?
Any individual who thinks they may have fallen victim to a breach of confidentiality due to the offences committed in this case, or any similar event, should locate a specialist Data Protection Solicitor. Been Let Down have an extensive track record of successful legal representation in the field of Data Protection and media-related claims. Our vastly experienced legal team can provide a diligent and highly competent approach in representing your claim.
A number of people have had their privacy violated in this case and in many similar cases around the country and are rightly looking for recognition and/or recompense. If you believe that you have suffered from identity theft like the one in this case, please contact us today and we will talk you through the ways in which Been Let Down can offer you helpful legal support and insight.
For a confidential and free conversation with a legal expert in this field, without obligation, get in touch with Been Let Down today. We guarantee our expert legal team to support you every step of the way on your journey to justice and compensation.
Contact us today
Get in touch now and find out how we can help with your case for compensation for being spied on.
Please call us on 0800 234 3234 or contact us and a member of our legal team will call you back.