Professional Negligence Solicitors
Data Protection Breach
Public bodies and organisations have a duty to store the sensitive data that they hold securely and responsibly. However, sometimes mistakes are made that can have serious consequences for you and your family. If you fall victim to a data breach, you may be able to bring a data protection breach claim.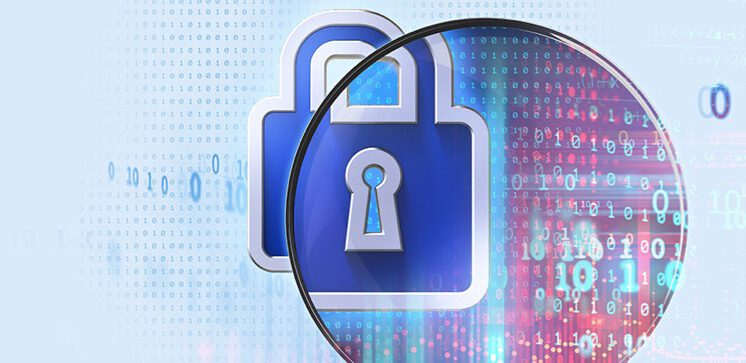 Data Protection Breach Claims
Even with the most stringent measures taken, it can be possible for you to encounter a data protection breach. This can result in unauthorised individuals or organisations having personal and private information about you which you did not want them to see, which can cause a great deal of worry and upset.
Some data protection breaches can have wide-ranging and catastrophic impacts. For example, when you go to see a medical professional, you are under the impression that no information will be shared about your medical records or general health unless you give explicit consent. Sadly, there are instances in which very personal information of this nature is disclosed to third parties.
Data protection breaches can also put you in considerable danger if your data gets into the wrong hands. For example, the disclosure of a new address to an abusive former partner could not only put you in considerable danger but also lead to psychiatric harm from the trauma of the breach.
In both scenarios, although you may not experience a direct financial loss because of the data breach, the effects can still be equally as devastating. That is why you may wish to seek data protection breach compensation.
At Been Let Down, we will help you to make data breach claim. We work with you to find out what happened and then make a claim against the company or public body that you trusted with your data.
What is personal data?
Personal data is information that relates to and can identify an individual. Examples of personal data include your name, home address, telephone number (mobile and landline), email address, National Insurance Number, the IP address of your home computer, and medical and family information.
If a public body or company leaks this information without your consent, you may be able to claim for a data breach and receive GDPR breach compensation.
What is data protection?
Data protection is the process put in place to safeguard private or important details from corruption or loss. The process that is put in place is a series of laws and policies that make it illegal to share certain information about people without their knowledge or their permission.
The significance of data protection grows in line with the volume of data that needs to be protected. For example, large organisations with thousands of employees will have a high demand for robust protective measures. Therefore, as well as ensuring that there is a comprehensive protective procedure in place that is designed to deflect any breaches, there must also be a policy for handling the fallout should a breach occur.
What is a data protection breach?
It is worth gaining an understanding of what a breach looks like before you begin the claims process as having a clear idea of what this is can put you in a better position for success. To help, here is a look at the essentials.
In the UK, the Information Commissioner's Office (ICO) is the independent authority set up to uphold information rights in the public interest.
The ICO defines a data protection breach as:
"A breach of security leading to the accidental or unlawful destruction, loss, alteration, unauthorised disclosure of, or access to, personal data. This includes breaches that are the result of both accidental and deliberate causes. It also means that a breach is more than just about losing personal data."
What are examples of data protection breaches?
A data protection breach can occur for a variety of reasons. These can include:
Access to your personal data by an unauthorised third party
An organisation sending your personal data to the wrong recipient
A device containing your data that an organisation uses being lost or stolen
Your data being altered by an organisation without your permission
If any of the above have occurred, you may be able to claim for a data breach to receive data protection compensation.
How much does it cost to make a data breach claim?
Should it be determined that we can help you with your data breach claim, in most cases we will be able to offer a Conditional Fee Agreement, also known as a 'No Win No Fee' agreement. There are several advantages to this arrangement for you.
Firstly, it shows that we are confident that your case has a strong chance of receiving GDPR breach compensation. Secondly, it protects you financially as, if there is no compensation won, there is no payment made. In addition, No Win No Fee agreements provide a clear framework for payment that all sides understand, so that there are not any hidden charges down the line.
Are there time limits for making a data protection breach claim?
In English law, under the Limitation Act 1980, there are statutory time limits during which various legal procedures (often involving claims for compensation) must be filed with the court.
The limitation period for making a data protection claim is currently six years from the date of the breach, or three years f you have suffered psychological harm as a result of the breach. Failure to comply or recognise the relevant limitation period or date may result in you losing your opportunity to pursue your GDPR data breach compensation claim. If your claim may include breach of your human rights, then you will need to act more quickly as the time limit for making such a claim is only one year.
If you are unsure of the time limit that applies in your case, please do not hesitate to call us.
How can I make a GDPR compensation claim for distress?
If you think that you have suffered financial loss due to a data protection breach, we can help you to bring a data breach claim.
Start the claims process today by speaking to one of our team. The sooner that you get in touch with Been Let Down, the sooner that we can work with you to rectify the damage done and prevent those who put your data at risk from doing the same to others.
When you speak to our team, we will listen to you to establish what happened and advise you of your next steps. We will take you through every stage in the process. You can call us, request a call back at a time that works for you, or make an online enquiry. Contact us today and we will help you to move forward.
Here to help you
Get in touch today and find out how we can help with your case for data protection breach compensation.
Please call us on 0800 234 3234 or contact us and a member of our legal team will call you back.