Been Let Down?
Care Home Coronavirus Claims
If you or a family member was affected by coronavirus during their residence or employment at a care home, we are here to help you. Talk to us today for legal advice on your rights.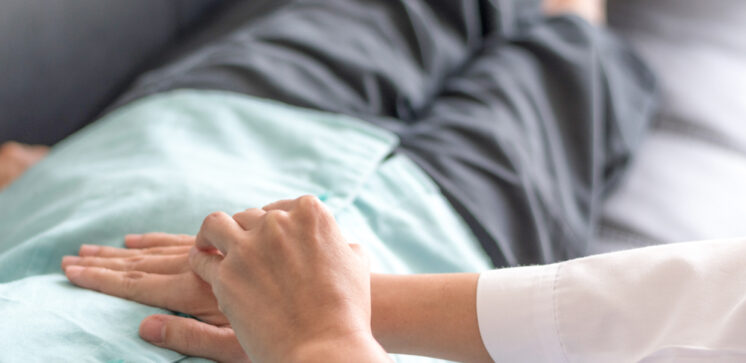 How were care homes affected by Coronavirus?
On 11 March 2020, the World Health Organisation declared the coronavirus (Covid-19) outbreak a global pandemic, which was only 60 days after the first Covid-19 related death was recorded in Wuhan in China. The disease spread rapidly throughout the world, leading to the first UK-wide lockdown on 23 March, 12 days after the pandemic was announced.
The pressure on frontline NHS and care home staff was unprecedented, with their efforts saving thousands of lives in the process. These dedicated healthcare professionals remained committed to the welfare of their patients during a period when many did not have sufficient personal protective equipment (PPE).
What happened in care homes in England and Wales at the beginning of the pandemic in 2020?
In the days leading up to the lockdown announcement, the UK government instructed NHS Trusts to discharge over 28,0000 care home residents from hospital back to care homes. These patients were discharged without testing. Additionally, no formal guidance in relation to care home visitors was provided until April.
The government decision to discharge care home residents was based on the potential threat that the NHS would become overwhelmed with coronavirus cases. In addition, all non-urgent operations were postponed and all hospital patients who were deemed medically fit were discharged.
From 2 March to 12 June, there were 19,394 deaths in care homes across England and Wales that involved Covid-19. It was the leading cause of death in male care home residents (33.5% of all deaths) and the second leading cause for female care home residents (26.6% of all deaths). (Source: www.ons.gov.uk)
Official statistics confirm that staff working in the social care sector were also at higher risk of death and long-term Covid-19 symptoms (known as long Covid) than other sectors. Between 9 March and 25 May, 204 care workers or home carers died from Covid-19.
The guidance at the time allowed patients with a positive Covid-19 test to be discharged to a care home on the basis that measures such as carers wearing PPE and isolation were used. This practice meant that care home residents and care home workers were placed at significant risk as a result of these returning patients.
At the time, there was no formal guidance in relation to the quarantine of these patients and no measures were put in place unless a care home was aware of a positive case.
Every one of these deaths was a tragedy. Losing a loved one is hard enough, but in these circumstances, families were unable to say goodbye or pay their respects as they would have wished. This is what transformed an already highly emotional experience into an equally traumatic one for many families affected.
How many care homes were affected in 2020?
During the week of 20 April, there were 862 suspected or confirmed outbreaks of Covid-19 in care homes reported to Public Health England. This involved thousands of residents and care home staff and represents the number of care homes affected in one week of a pandemic that has impacted the country for over a year.
Sadly, evidence has confirmed that the risk of Covid-19 increases with age and care homes look after some of the oldest and more vulnerable members of the community. In the week ending 12 June, the highest proportion of deaths involving Covid-19 (14.2%) occurred in people aged 85-89. (Source: www.ons.gov.uk)
Did you lose a member of your family to Covid-19 in a care home?
If a member of your family was affected by coronavirus during their residence or employment at care home which resulted in their passing, we may be able to provide you with legal advice on your rights.
You and your family could be entitled to claim:
Financial compensation for pain and suffering from any injuries resulting from the Covid-19 infection
Compensation for financial losses caused by the injury i.e. loss of earnings/ pension or funeral expenses
Compensation for the fees paid to the care home
Compensation for loss of services i.e. DIY or childcare
Statutory bereavement award in the event of the death of your spouse, co-habiting partner of at least two years, or child under the age of 18
We're here to support you and your loved ones
We know how hard the last 12 months have been and many of us are looking for answers. Our expert team of solicitors are working hard to determine why so many care home residents and some care home workers contracted coronavirus.
If you think you may have a claim, please call us today and a member of our legal team will be ready to provide support and empathetic guidance of the next steps. When you contact the legal team at Been Let Down, your initial enquiry is free and there is no obligation to proceed.
Contact us today
For confidential and compassionate legal support please contact us or call us free on
0800 234 3234 or send us an enquiry online by completing our form.