Medical Negligence Solicitors
NHS Medical Negligence Claims
Hospitals should be a safe place to be when you're receiving treatment. Yet unfortunately, that isn't always the case. If you've recently had medical care that fell below the level of quality you would expect, you may have experienced medical negligence by the NHS.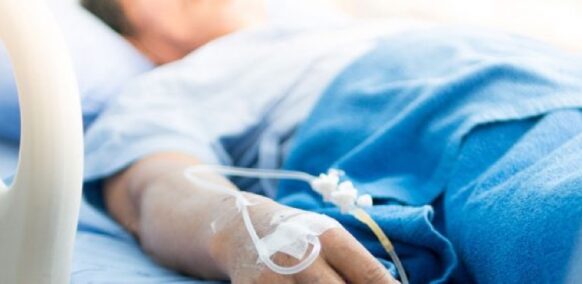 What does suing the NHS for medical negligence entail?
The National Health Service (NHS) is Europe's biggest employer and one of the biggest in the world.
As the national health service, all medical staff have a duty of care to their patients. However, occasionally medical treatment by a practitioner may fall short of what's expected. If medical staff breach that duty of care and you experience avoidable harm as a direct result or as a result of a material contribution, their actions will be deemed as medical negligence.
If this happens to you or a loved one, the impact can be devastating – in some cases even life-changing. At Been Let Down, our medical negligence solicitors have an established track record of supporting claims and securing NHS medical negligence settlements.
As expert solicitors regulated by the Solicitors Regulation Authority, we provide trusted advice and ongoing support to help people who have suffered as a result of medical negligence by the NHS.
We supported Gill following surgery negligence.
We represented Gill and were successful in our action against the hospital trust. Here is Gill's story.
What is NHS negligence?
For an NHS negligence claim to be successful, we must show that the treatment provided was negligent. Medical treatment will be negligent if it satisfies two conditions:
It falls below the standard expected by a reasonable body of medical practitioners in the same field.
The breach of duty or negligent treatment directly caused, or materially contributed to additional injury, harm or financial loss for which you can claim compensation.
NHS Resolution is responsible for handling all NHS negligence claims in England. In 2020-21, it reported that more than £2.2 billion was paid to settle claims.
With the prevalence of medical negligence in the NHS, unfortunately it's not uncommon to feel let down. If you think you might have a potential NHS negligence claim, we are here to help you.
What are the different types of NHS negligence claims?
You can bring a claim against the NHS for negligence in several circumstances if they leave either you or a loved one with a new (or worse) illness or injury. Some acts that count as negligent include:
You can also make a fatal injury claim if you lose a loved one as a result of medical negligence. To find out how we can help you, speak to our team of friendly advisors on 0800 234 3234 for tailored advice or contact us today.
How can I sue the NHS for negligence? 
The NHS treat many of us regularly and never do we experience anything other than superb medical treatment and care. However, things can and do go wrong. If this happens to you, our legal experts will support you in making an NHS negligence claim.
To pursue an NHS negligence claim, you do not need to have been admitted to hospital. It could be that a mistake by a GP or a during an outpatient appointment is the reason for you or your loved one's pain and suffering.
If your treatment fell below the expected standards of care, you can claim compensation whenever and wherever you suffer. Our medical negligence solicitors have extensive knowledge of this area of law and have accumulated many years of experience. With this, our experts can put the most robust case forward for you.
In short, we provide you with the best possible chance of getting the amount of compensation that reflects your pain and suffering.
Why trust Been Let Down with your medical negligence NHS claim?
Just as each patient is different, so are NHS negligence claims.
Medical negligence by the NHS can take many different forms. At Been Let Down, we deal with a wide range of cases. From straightforward cases through to the most complex, multi-dimensional ones, our skilled team of clinical negligence experts are ready to help put things right.
Depending on the unique circumstances of your case, settlement times can vary. However, no matter how long it takes, we will try to do everything possible to settle your case as soon as possible.
As an independent law firm, we will only ever act in your best interests and will keep you fully informed at every stage of the process. It is all part of our promise to you – we won't let you down.
For extra peace of mind, you can be sure that all our solicitors are members of the Law Society, which is the independent professional body for solicitors in England and Wales. In addition, we are fully authorised and regulated by the Solicitors Regulation Authority.
If you've been let down by the NHS, get in touch today for the help and support you need to bring an NHS negligence claim. When you're ready, you can call 0800 234 3234 to speak to one of our experts or email us at info@beenletdown.co.uk.
If we believe your medical negligence claim has a good chance of success, we will consider various methods to fund your claim.
We believe that finances shouldn't hold you back from getting the compensation you deserve. That's why the majority of our cases are taken on a No Win No Fee basis through what's called a Conditional Fee Agreement.
No Win No Fee means we won't charge you if your claim proves unsuccessful, unless it is deemed to be fraudulent or you have failed to comply with our reasonable requests to pursue the case.
Not only will this show that we believe you have a strong case for suing the NHS for negligence, but it also protects you and your family financially too.
However, it is worth taking out After the Event (ATE) insurance to protect you from having to pay the other side's legal costs in certain circumstances and to cover the costs of any medical reports if the case is unsuccessful. Don't worry, though, as we can help ensure this cover is in place for you.
If you wish to know more about how we can help you, get in touch with our friendly and experienced clinical negligence team. Call us on 0800 234 3234 or request a call back at a more suitable time. You can also complete our online claims form if you prefer.
We would all agree the NHS is a tremendous force for good. So, the idea of pursuing a negligence claim can feel unsettling and uncomfortable. However, there are some valid reasons to make an NHS negligence claim. Some reasons you might want to make a claim include:
Getting recognition for your pain and suffering: As well as the long-term effect it will have on your life, any illness or injury caused by the negligent treatment can lead to financial issues in the form of lost earnings, treatment costs or any changes you have to make to your home.
Make sure the same doesn't happen to anyone else: If your suffering is the result of incorrect practices and procedures, suing the NHS for negligence can help bring about changes in the way things are done. Hopefully, that means no one else goes through the same experience.
Of course, the thing that matters most when you or a loved one suffers an injury or illness due to poor and sub-standard care is your recovery, health and wellbeing.
Only when the time is right should you think about making an NHS negligence compensation claim. If you think you're ready for that step, get in touch for an initial consultation with one of our helpful experts.
At Been Let Down, we know you've been through a lot already. That's why we'll make the process of making an NHS negligence claim as easy as possible:
Step one: Initial consultation
To start a claim for NHS negligence with us, the first step is an initial, no-obligation consultation. This allows us to learn more about your NHS compensation claim and how likely it is to succeed.
Step two: Establish you're within the time limit
If we believe you did suffer as the result of negligent care or treatment and there is enough time left within the three-year limit for medical negligence claims, we will let you know you have a valid compensation claim.
Step three: Proceed with the claim
If you wish to move forward with an NHS compensation claim, the next stage will be (with your consent) to request and review your medical records to prove that medical negligence by the NHS occurred.
Bringing a claim isn't easy and it is important that you instruct specialist lawyers to work with you. That's why our team of compassionate yet trusted solicitors will be there to support and guide you every step of the way, from your initial consultation until after your final settlement.
Whether you've suffered from a medical misdiagnosis, surgical errors or a cancer misdiagnosis, we're here to help you get what you deserve.
A successful NHS negligence claim must show the professional who cared for or treated you failed to act as a competent medical professional would have in the same situation. Our specialist medical negligence solicitors also need to prove that action or inaction was a direct cause of avoidable pain and suffering. This can be challenging in cases when you or a loved one had a pre-existing condition, as we must prove that the negligence made the situation worse.
We'll take two steps to make sure we can put together a case that adequately proves NHS negligence made the situation worse:
If you have a pre-existing medical condition, we'll seek an expert medical opinion to prove the negligent actions or inactions of the NHS caused avoidable suffering.
Most importantly, we look at the NHS standard of care you should receive – and compare it to what occurred. We do this with the guidance of a panel of expert medical professionals. And, in doing so, we will look in-depth at how a practitioner responsible for your care may have made mistakes that caused the damage or injury you or a loved one sustained.
Our robust process means nothing is missed out that could benefit your case.
In the NHS, the Patient Advice and Liaison Service (PALS) exists to offer support and advice to patients on health-related matters. You can access PALS through all NHS trusts for help with a range of issues – including any complaints of poor care or treatment.
The PALS procedure
PALS will take a number of steps to ensure your complaint is taken seriously. They include:
A member of PALS will try to help resolve your complaint informally first.
This includes keeping you up to date with proceedings, issuing an apology and ultimately ensuring such a lapse does not happen again. PALS can be especially helpful in cases where urgent action is needed.
PALS can make recommendations to the medical professional on how they can improve their skills or patient care.
Although PALS can make suggestions for treatment moving forwards, the complaints procedure charter does not allow a medical professional to be disciplined or dismissed.
PALS will consider the processes in place for providing care and treatment.
If poor practice is identified (e.g. a lack of equipment or inadequate training) that contributes to the medical professional's mistake, PALS may intervene and recommend how the problems can be avoided.
In some instances, PALS uncovers fundamental errors in NHS practices, which can lead to wider investigations. In turn, these investigations can also lead to a medical professional going before their regulatory body – such as the General Medical Council – for breach of conduct.
However, it's important to note that PALS does not usually offer compensation, so it won't be able to compensate you for any loss of earnings because of NHS negligence. They can, however, ensure it doesn't happen to anybody else.
The main aims of the PALS process are to provide:
Confidential advice and support to patients, families and their carers
Information on the NHS and health-related matters
Confidential assistance in resolving problems and concerns quickly
Information on and how to get more involved in their own healthcare
A focal point for feedback from patients to inform service departments
An early warning system for NHS trusts, primary care trusts, and Patient and Public Involvement forums by monitoring trends and gaps in services
While PALS can help with your complaint, it does not award compensation. You should be aware that if you decide to start an NHS negligence claim, you cannot then ask PALS to investigate.
If you're thinking of making a claim and making a complaint to PALS, it's best to make a complaint to PALS before starting an NHS medical negligence claim.
At Been Let Down, we want the best for all our clients,that's why it is our view that you should complain to PALS with the help of our legal experts. That way, you can be sure you do not take any steps that may harm your claim.
We do not act in a complaints forum on behalf of our clients. We can, however, work with you to protect your interests if you do complain. The result of any investigation could also help you discover what happened and if anyone is at fault.
Once the investigation is complete, you can start a medical negligence claim with us by your side.
Although you have up to three years from the time the negligence occurred or you became aware your treatment was negligent, we recommend you start an NHS compensation claim as soon as possible.
This ensures the details are still fresh in your mind and gives your claim the strongest chance of success.
How long do I have to make an NHS negligence claim on behalf of my child?
For children, the time limit is different to that of adults. The three-year limitation period only starts when the child reaches their 18th birthday. Therefore, a child can pursue an NHS claim up to their 21st birthday.
You may also be able to claim on behalf of an adult if they cannot do so themselves under the Mental Capacity Act 2005.
Unsure about your options? Call 0800 234 3234 or contact us and we will be happy to offer a helping hand.
We know the process of going to court and reliving the trauma of an injury can put people off getting the compensation they deserve.
Yet, the good news is that it is rare for an NHS negligence claim to go to court. According to data for 2020-21, just 0.3% of all NHS claims ended up in court. More than 74%, however, were resolved without the need for any formal proceedings.
No matter what course your claim takes, our solicitors will guide you every step of the way.
The amount of NHS negligence compensation you could receive will depend on the circumstances of your case. In the first instance, the amount will take into account your pain and suffering. But it also looks at the impact it has had on your life – such as extra transport costs, care needs or lost earnings.
At Been Let Down, we'll always fight your corner to secure you the best NHS medical negligence payout possible. We promise to always have your best interests at heart.
Choose Been Let Down and start your NHS negligence claim today
With decades of experience helping people pursue medical negligence claims against the NHS, our team of experts are on hand to help you get the compensation you deserve to move forwards with your life.
To find out how we can help you with your case for NHS negligence, get in touch for a non-committal initial consultation.
If you have any questions or would like further help and support, call us on 0800 234 3234 or submit an enquiry and a member of our legal team will call you back.