Professional Negligence Solicitors
Solicitor Negligence
A solicitor is a professional you expect to perform their duties with care and competence. When things go wrong, they can be very distressing and can result in financial loss. We can help you take action.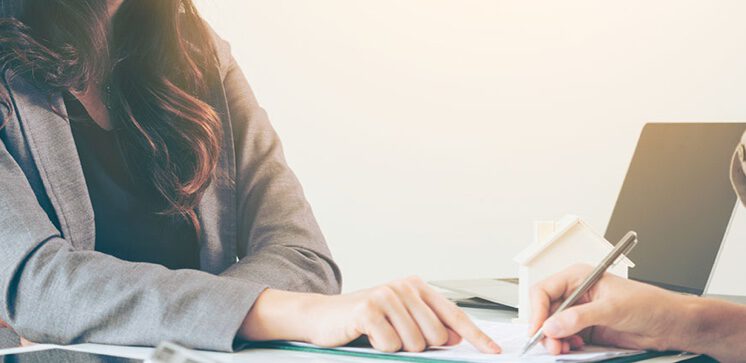 Claims against solicitors
Legal professionals are highly trained and thoroughly regulated. By the very nature of their work, a high degree of trust is placed upon them by their clients. They have a duty of care that means they must provide a professional level of service and always act in the best interests of their clients and the courts.
On rare occasions when things do go wrong, and they fail in their duty of care those individuals have a right to seek damages. This could be a key piece of evidence missed, or processes which have not been followed correctly. These errors can cause unnecessary stress, financial losses, a lost opportunity, and potentially additional legal trouble.
If this sounds familiar, you might be able to instruct a specialist professional negligence solicitor who will let you know if you can successfully make a claim against your solicitor for negligence.
We understand that you have put your trust in legal professionals and that experiencing solicitor negligence after all you have been through can take its toll on your wellbeing. We can help secure compensation to help you try and overcome what happened.
Here at Been Let Down we are expert professional negligence solicitors who help individuals to seek the compensation they are entitled to so that they can move on. We appreciate that that the idea of suing a solicitor for negligence may seem like a daunting prospect, that is why we have put together a list of frequently asked questions to help answer any queries you may have.
What are some examples of legal negligence?
With individuals pursuing legal proceedings over a wide array of issues annually, professional negligence claims against solicitors do occur. Here are just a few of the incidents that can lead to a claim:
Missing limitation dates — The period of time after the negligence has occurred in which a claim must be made.
Providing incorrect legal advice
Failing to comply with a court order
Making a procedural error
Missing an important deadline
Not properly investigating evidence
Failing to advise on funding options such as No Win No Fee and legal aid
Instructing inappropriate experts
Acting against your instructions causing you loss or loss of opportunity
Failing to instruct the right barrister to represent you at court
Under-settling a claim or missing out important items or categories of damages/losses from your claim
Failure to conduct a proper investigation during a divorce case leading to an unfair settlement
These are some common reasons for a solicitor negligence claim to be made. However, this does not include all the reasons for an individual pursuing damages. If you cannot see an example that resembles what happened to you, speak to us for a more in-depth and free assessment of your circumstances.
Which solicitors can be subject to a solicitor negligence claim?
Any solicitor can have a negligence claim made against them if they have failed in their duty of care. Whether they have provided poor legal advice, or they have not conducted their claim or transaction properly, and as a direct result, the client has suffered a loss, there could be a case made against them.
Some of the areas of legal practice where a claim against a solicitor for negligence can be made include:
Business solicitors 
Employment solicitors 
Medical negligence solicitors 
Commercial and business solicitors 
Litigation solicitors 
Defamation solicitors 
This is not an exhaustive list, and all solicitors are accountable for the service they provide. If you have been the victim of solicitor negligence, you should not delay in pursuing a claim so you can be compensated for the losses that you have suffered.
How will I know if I have a solicitor negligence claim?
During the process of selecting a solicitor, you should expect your chosen legal professional to be a legal expert who you can trust to protect your legal interests at all times. Solicitors who market themselves as having the appropriate qualifications, training, and experience, will, understandably, seem like the best team for your legal case. You have every right to expect to receive a service that includes their duty of care as a legal professional.
Therefore, if your legal matter is not handled properly, it has the potential to make you lose your faith in legal professionals, and this can be damaging if you need their services again. If you believe the solicitor has failed in their duty of care to you and did not meet the standards you expected of them, you may have a case against them.
In the UK, the legal profession is regulated by the Solicitors' Regulation Authority (SRA), which is responsible for maintaining standards in the profession. One of the main set of standards set out by the SRA is the Solicitor's Code of Conduct. This provides useful guidance on whether you may have a genuine case for negligence, or if it is a complaint. If you are unsure after checking this or you still believe you have a solicitor negligence claim, speak to us.
Here at Been Let Down, our team of professional negligence solicitors offer a strong track record of expert legal representation to individuals and families who have suffered financial (and other) losses due to solicitor negligence.
Understanding the difference between a complaint and a claim – how to complain about a solicitor
While claims and complaints about solicitors can be very much connected, it is important to understand there are key differences to distinguish between the two.
Should you be dissatisfied with the way your solicitor handled your case or with the cost of their services, your first port of call should be to complain to the firm you used directly. If you are wondering how to complain about a solicitor diligently, there are a few simple steps to follow, as per The Law Society:
Complain as soon as possible
Be clear on the issue you have and the resolution you would like
Allow eight weeks for a response
If you are dissatisfied with the response you get, your next step should be to approach the Legal Ombudsman, who can assist with matters of poor communication, billing issues and loss of documents
You can also report a solicitor to the SRA if you feel their behaviour has breached the SRA Code of Conduct on grounds of dishonesty, fraud or discrimination
A complaint can be identified as a claim when financial loss occurs as a result of a solicitor's breach of duty. However, complaints about solicitors are useful as they can provide valuable around a potential claim, but they should also be considered a separate entity to claims where an internal investigation alone can resolve the issue.
Of course, understanding the grey area of what should be left as an internal complaint and what dictates suing a solicitor for negligence can be incredibly difficult. If you are unclear on where you stand, your best course of action is to contact us with your query, either via phone or filling in a brief form explaining your circumstances.
How do I find the right solicitor for my claim?
When looking for a lawyer to represent you in your negligence claim against your solicitor, you should ask a lot of questions to find out more about their level of expertise in claiming against representatives from the legal profession. Try to find out more about past compensation cases where they have been successful. Also, ask if they have encountered a case like yours before where clients have put forward similar professional negligence claims against their solicitors.
As well as being experienced, the lawyer should put you at ease and explain your contract fully and in a jargon-free way. They are going to be there to represent you throughout the process, so you need to be satisfied that they are acting in your best interest to resolve the case easily without putting you through any more distress. This is especially important as you have already had a negative experience with legal professionals.
By choosing an experienced lawyer who you trust, you will be able to achieve the compensation you deserve and will be in a good position to move on from what happened.
Why choose Been Let Down?
It is in the interests of the legal profession that issues surrounding poor solicitor conduct are resolved. Solicitor negligence can be damaging for the profession, so by making sure clients are fully compensated, it not only helps those affected by the negligence, but ensures the public has faith and confidence in legal procedures.
The good news is Been Let Down specialise in legal negligence claims against solicitors and we have a national reputation for delivering successful client work. We offer the very best representation and a friendly, professional service.
Solicitor negligence is a hugely diverse topic to address – after all, matters of inheritance solicitor negligence are much different from those involved in personal injury. However, we have spent years dealing with all areas of the industry, and are extremely well placed to help you with your query, regardless of the sector it is in.
Our highly experienced specialist solicitors are accredited by the SRA. So, you can be sure of a service that meets the very highest standards.
You do not need to worry about us wanting to take on your claim. Just use our short online form or call us on 0800 234 3234 and we will be happy to hear about your situation with no obligation on your part. A member of our specialist legal team will call you back for an initial free consultation where we can begin to advise you on whether you have a case and what happens next.
How much will a solicitor negligence claim cost?
For anyone considering a compensation claim for solicitor negligence, the issue of legal costs will probably be a key consideration. Especially if you have already suffered financial losses due to the negligent conduct of a solicitor. We understand that you will be even more wary of paying out more money to legal professionals due to your recent negative experience.
The good news is that we offer our clients financial peace of mind. When we take on a solicitor negligence claim, we are usually able to provide our legal representation on a Conditional Fee Agreement (CFA), more commonly known as No Win No Fee.
If we agree to take on your case on a No Win No Fee basis and the case is not successful, there will be no charges. However, in certain circumstances where the claim is not successful, you may have to cover the defendant's costs. If we think this may happen, we will recommend you take out After the Event insurance, which acts as a safety net to cover these costs.
In the event of a successful outcome, we charge a success fee, which will be a mutually agreed percentage of final damages awarded. Our success fee is negotiable. Due to our experience and specialist knowledge, we are confident that we can beat the terms offered by other solicitors and legal firms, and still provide the very best service and professionalism available anywhere.
How do I make a solicitor negligence claim?
The first stage is to get in touch with us. Unlike many other firms in this field, once you have submitted an initial claim, either online or by phone, you will be contacted by a member of our specialist legal team. All initial consultations are free.
We are always empathetic to your situation and needs. You can contact us on a no-obligation basis, and we will listen to the details of your case and give you our professional opinion.
Assessing solicitor negligence
In assessing your case, we will be looking to establish grounds for negligence as opposed to a complaint. So, if you believe your solicitor or other legal representative has not given advice or failed to meet their duty of care in other ways, and that you have suffered loss or harm (usually financial) as a result, then you may well have a case for negligence.
We will work with you from day one to establish if negligence has taken place. We will help to assess any existing documentation and/or other evidence you have access to. Therefore, it is essential you retain records of all correspondence with your solicitor as this will be used as proof that they acted negligently, and it will show us where we can prove your case. If we do decide to take on your solicitor negligence case, we will explain to you what happens next and talk to you about whether we think we can pursue it on a No Win No Fee basis.
Is there a time limit for making a solicitor negligence claim?
While there may be exceptions, the general rule is that if you want to make a professional negligence claim against your solicitors, this needs to be done within six years after the negligent act took place, or three years from when you discovered it.
While this is substantially longer than the three-year limit that usually applies to personal injury claims, it is important that you contact us as soon as possible after the negligence took place. This is because it is more likely to be fresh in your memory and you are more likely to have all the documentation related to what happened to hand.
Contact us today
If you want to know more about professional negligence claims against solicitors and believe you may have a legitimate claim, please get in touch with Been Let Down on 0800 234 3234, by requesting a call-back, or by filling out the online claims form. One of our expert legal team will be happy to help you.