Been Let Down?
Professional Negligence Solicitors
At some point in our lives we will need a professional to help us. If you have received negligent advice or service from a professional we will act efficiently to settle your claim as soon as possible.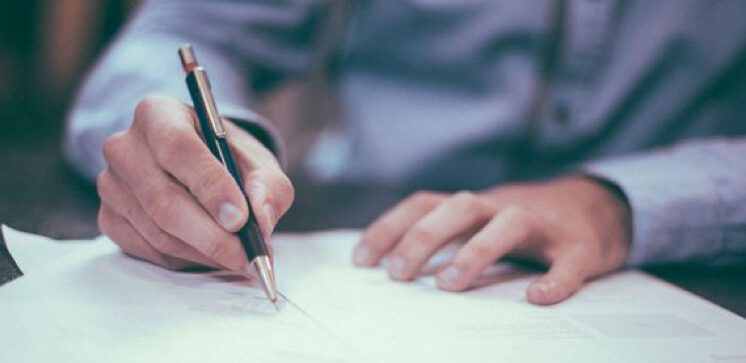 What is professional negligence?
Throughout life, we often need to seek the advice of a professional. But if that professional person makes an error or mistake, it can have serious financial consequences for you, and their mistake could be classed as professional negligence.
The law imposes upon professionals a duty of care to their clients. They are expected to deliver a service to a high standard and carry out the job in a careful way. If these standards are not met, the client could have grounds to put forward a claim for professional negligence.
The issue of negligence can be argued based on the Supply of Goods and Services Act 1982. This states that there is an implied term in every contract that the professional will carry out the service with a reasonable level of care and attention, which means there is no need for a specific clause that explicitly states the expected standard of work.
To have a claim, the professional person or company may have provided inadequate or incorrect advice resulting in you suffering a loss, and this can be deeply distressing, especially if you feel you have nowhere to turn to seek redress. It's our role as professional negligence solicitors to determine if you have a case, how to put forward and win your claim.
If you have been let down by a professional, please contact a member of our specialist legal team of professional negligence solicitors for a free no-obligation assessment of your potential claim.
How can I get help after professional negligence has affected me?
While compensation may not be able to help repair the damage done, it can go a long way towards helping you to recover from the fallout of the professional negligence that you've endured. That is why pursuing a claim can be beneficial for you or your business.
We understand how difficult it can be to have not received the service you expected. If you think you have encountered negligence, we can provide advice if you have been let down by one of the following professionals:
Other legal professionals
Engineers
Financial advisors, including banks
Doctors and other medical professionals
I need to find out more about professional negligence claims against solicitors
Claims against solicitors for professional negligence is a complex area of law. If you consider that a solicitor has been negligent or you have been involved in a dispute with a solicitor, contact us to discuss what happened.
When you instruct a solicitor to pursue a claim for professional negligence against a professional person or firm, the last thing you may expect is that the solicitor would go on to be negligent in conducting the initial professional negligence dispute.
The solicitor who you trusted to represent you may have made an error and been negligent, resulting in financial harm or loss of chance. The solicitor may be liable to compensate you for those errors and financial losses that may not have occurred but for their negligence in the first instance.
When are professional negligence solicitors negligent?
Limitation is a vital part of any claim. This is the date that you must bring your claim against the defendant and begin court proceedings. In professional negligence claims the limitation period is usually six years.
Limitation dates vary depending on the type of action and it is always important to check the correct date. However, it's important to note that in cases involving professional negligence, the six-year primary limitation period can have different starting points, and identifying the correct date can be complex.
If your solicitor has missed the limitation date on your claim and/or the court has refused you permission to bring the claim due to an error made by the solicitor in starting it ahead of the limitation date, they will be negligent in law. If you can demonstrate that your claim had merit to begin with, you'll be entitled to pursue them for your losses.
Failing to comply with a court order or deadline
A failure by your solicitor to comply with a court order or deadline applies to all claims that are litigated (issued at court) and are subject to case management court directions. It may also apply to situations where your solicitor has not acted promptly in a situation, resulting in your claim being compromised.
If your claim has been struck out of court, preventing you from recovering your compensation, your solicitor may have been negligent. You would therefore be entitled to recover your damages from your former solicitor.
Failing to identify heads of loss that should have been recovered
When pursuing a claim for professional negligence, the type of loss you could have incurred will depend upon the type of case or transaction that led to the professional negligence claim. Your professional negligence solicitor should have established what types of loss you could recover. For example if you originally pursued a claim relating to an accident, you may have incurred financial losses such as loss of earnings, care and assistance, rehabilitation treatment charges, future losses, such as the cost of surgery, vehicle losses, damage to items. If your case related to a property there may be financial losses relating to the property which you incurred.
If you believe that your solicitor did not recover the correct items of loss or simply failed to advise you that they could be recovered as part of your claim, then you could have a case for a professional negligence claim against your solicitors.
Issuing court proceedings against the incorrect defendant
It is commonplace in professional negligence cases that court proceedings are issued. But sometimes things can go wrong, resulting in your claim becoming defective and time barred.
Investigations should be carried out by your solicitor to ensure that they issue court proceedings against the correct defendant. Problems can arise when the defendant is a business and is no longer trading or the defendant is a company but trades under a different name.
If the claim issued at court names the defendant incorrectly, it will have consequences as you will not be able to recover damages from a party who would have no interest in the claim. This could mean you become liable for the opponent's costs or, more seriously, that your claim may no longer be legally enforceable if the proper defendant takes issue with time limits.
Providing incorrect legal advice
Solicitors pride themselves on being highly qualified legal professionals. The general public hire solicitors for many reasons, but the main reason is usually that the advice they provide will influence the outcome of a dispute or issue and will almost certainly be reliable.
If you believe that your advisor provided a legal opinion that you have relied on and this resulted in you suffering a financial loss to your detriment, you may be able to claim compensation for relying upon that advice. This can only happen, however, if that advice was given negligently.
Solicitors also instruct barristers on your behalf. Although you may not have a contract with the barrister if the solicitor has done this, if the barrister's advice is incorrect and the solicitor relies on that advice, the solicitor may not be able to escape liability.
Whatever the situation, whether they're providing direct advice, or they have opted to get some input from a barrister, the solicitor has a duty of care to you to ensure that the advice provided is accurate and correct. If this is not the case, you may be able to make a claim for professional negligence.
Failing to instruct an appropriate expert
If your solicitor fails to instruct an expert to prove your claim and/or your claim fails due to insufficient expert evidence, your solicitor may be negligent. For example, if a claim is being brought against a surveyor for failure to investigate a property correctly, and your solicitor did not obtain a report from an expert surveyor confirming this, then your claim is likely to fail due to insufficient evidence.
Your solicitor may also be negligent if they do not seek the court's permission to rely on expert evidence or if they did seek the court's permission but the court refused permission to obtain an expert report due to a mistake made by the solicitor. Normally this happens when the solicitor did not seek permission soon enough and there was a delay in making an application to the court.
Failing to properly investigate evidence that has had a fundamental impact on the outcome of a claim
Your solicitor may be negligent due to them not gathering all evidence in support of your case, which may influence the claim's chances of being successful. An example of failing to correctly investigate would be not obtaining witness statements from an independent witness that supports your version of events, and, as a result of not obtaining this statement, you lose your claim for damages.
It's worth noting here that professional negligence on the part of the solicitor will not have taken place if the independent witness does not want to co-operate or the witness is not traceable. This is also the case if, even with the witness evidence, your claim was likely to fail.
If you consider that your professional negligence solicitor has let you down as a result of a negligent act or advice causing you financial loss, you may have a claim for compensation and other losses. In this case, getting in touch with us as your 'No Win No Fee' solicitors can be the best course of action.
How do I make a claim?
If you think you have a claim, please contact our specialist professional negligence solicitors. Our initial consultation is free, and during this time we will aim to ascertain the likelihood of a successful claim. However, to further proceed with any professional negligence claims, we may need to see the solicitor's file to determine whether they were negligent and also supporting evidence from an independent subject matter expert (e.g. a forensic accountant), confirming that there has been a breach of duty.
Time limits
There are statutory time limits imposed by law for bringing negligence claims. These limitation periods are contained within the Limitation Act 1980. Following most professional negligence actions, you have six years from the date of the act that caused financial loss, to file a claim with the court. However, there are exceptions to the general six years rule, depending on the circumstances of the case.
Failure to comply or recognise the relevant limitation period or date may result in you losing your opportunity to pursue your claim.
Limitation in professional negligence actions is a complex issue and is often a point of discussion and contention between the parties involved in litigation. If you're unsure of the time limit that applies in your case, please don't hesitate to call us. By delaying, you may jeopardise your chance to claim.
How will I pay for my claim?
Should it be determined that your claim is eligible, in most cases we'll be able to offer a Conditional Fee Agreement, also known as a No Win No Fee agreement. There are several advantages to this arrangement for you.
Firstly, it shows we are confident your case has a strong chance of success. Secondly, it protects you financially, as if there is no compensation won, there is no payment made. In addition, it provides a clear framework for payment that all sides understand, rather than there being hidden charges down the line.
Contact us today
If you'd like to know more about our services, call us on 0800 234 3234 and you will speak to a member of our professional negligence legal team. You can also request a call back for a time that suits you, or complete the online claims form.
Here to help you
Get in touch now and find out how we can help with your case for compensation for professional negligence.
Please call us on 0800 234 3234 or contact us and a member of our legal team will call you back.