Been Let Down?
Financial Negligence Compensation Claims
If you have received poor or misleading advice from a financial advisor we're here to help. Our professional negligence solicitors have many years' experience and specialist knowledge in supporting clients with financial negligence claims.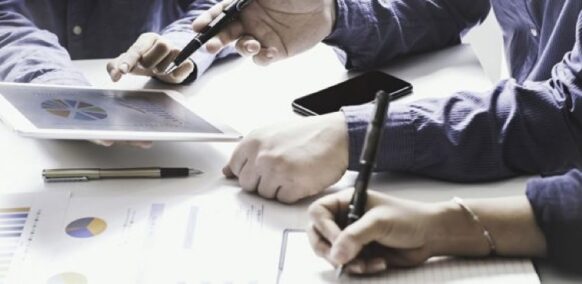 Financial Negligence
Suffered financial loss as a result of professional negligence?
In life, there are many times when you will need to call on professional help with money matters. This could be an accountant, a broker or another type of advisor. On every occasion, you expect that professional to act in your best interests. But what if this is not the case? Making a financial negligence claim with Been Let Down could help you to recover any losses you suffer as a result.
We can take on your financial advisor negligence case if you suffer actual financial loss. But you can also claim compensation for "loss of chance". This is when a financial professional is in breach of their duty of care and causes you to miss the chance to make gains or avoid losses. No matter the situation, you can depend on our skills and expertise as specialist financial negligence solicitors.
How can Been Let Down help?
Our team of legal experts have an expert knowledge of professional negligence claims built up over many years. We are here for people who are failed by professionals they have relied on for advice and guidance in specialist areas. With our extensive legal skills and experience, we will provide expert legal advice when you make a claim for financial advisor negligence.
With a unique understanding of what is involved, we can guide you through the process at each stage. Our financial negligence solicitors appreciate that you are likely to be unfamiliar with how the claims process work. Our aim is to make your experience the exact opposite to the negligence you have suffered.
If you believe you have a financial advisor negligence case, contact Been Let Down for more information. Even if you are unsure if your experience constitutes financial negligence, we encourage you to speak to our specialist legal team – you have everything to gain. When you contact us, all enquiries are free to start with. And there is absolutely no obligation to proceed.
What is financial negligence?
Financial professionals are highly skilled and trained to perform to the highest standards. But, to offer recommendations on "what you should do", any restricted or independent financial advisor (IFAs) must be authorised to do so by the Financial Conduct Authority (FCA). Accountants will also be a member of a regulatory body, such as the FCA, the Financial Reporting Council (FRC) or ICAEW.
This means the financial professional must meet the strict regulatory rules of their regulatory body. As such, you are owed a professional duty of care as their client. In most cases, your advisor will show reasonable care and skill when carrying out their work. But mistakes happen and standards might fall below what you expect.
The impact of poor or misleading advice can have a shattering impact on your financial health. It can cause great stress and concern. Worst of all, it can easily be avoided. So, if you are let down by a professional you trusted, you can claim compensation for financial advisor negligence.
At Been Let Down, we appreciate that financial affairs are a sensitive topic for many. But we will ensure that your financial negligence claim is handled in a robust, yet sensitive manner. You can call us on 0800 234 3234 or contact us to ask for a member of our legal team to call you back.
What are the most common types of financial negligence?
How each person chooses to manage their own finances comes down to individual preference. It is a service sector in which there are numerous products and services to cater for those choices. And it means there are many reasons why you might have a valid financial advisor negligence case.
Some of the common examples of financial negligence claims we have supported include:
Auditing or accounting errors
Incorrect tax advice
Missing tax filing returns
Advising on or mis-selling unsuitable financial products
Understating or overlooking the excessive risk of an investment
Not ensuring that you can afford a particular product/investment
It is important to remember, however, you could have grounds for a financial negligence claim in any situation where you suffer financial loss or "loss of chance" based on the advice you receive.
Call us on 0800 234 3234 or contact us to discuss your experience and see how we can help.
How does a financial negligence claim work?
The Financial Ombudsman Service (FOS) was set up to resolve complaints made by consumers against some financial service providers, such as financial advisers and mortgage brokers (but not accountants). The aim of FOS is to settle disputes in a fair, impartial manner – and compensate those who are out of pocket as a result.
More complex claims, however, can often require much greater specialist legal support.
Nonetheless, the financial negligence claim process remains a simple one – and we ensure that everything is clearly explained at each stage. This process is defined by the Pre-Action Protocol for Professional Negligence and it starts by learning exactly what went wrong.
The next steps can include:
Reviewing the advice given/decisions taken, as well as your records and relevant documents
Sending an initial letter to the insurers of the individual or firm in question
Taking detailed statements relating to your claim and seek expert opinion
Sending an official letter of claim
In some cases, fault is accepted and a settlement is reached. In others, fault will be disputed. If so, we will explore how best to settle your financial negligence claim.
What must a financial negligence claim prove?
A financial loss (or "loss of chance") is not enough in itself to show that a financial advisor has been negligent. It must be proven that they have breached their duty of care to you as a client.
This can be when:
You receive unsound or incorrect advice that directly causes a financial loss
You provided your financial advisor clear instructions that were not followed
It can be tough to show that a financial advisor has caused you a loss by failing to uphold the high standards you expect. That is why you need the support of specialist financial negligence solicitors with a proven track record in helping people get the compensation they deserve.
Been Let Down are the experts you need – call us today on 0800 234 3234 or contact us.
How long do you have to make a financial negligence claim?
In all cases of negligence, there is a time limit in which you must start a claim for compensation. For financial negligence claims, this is generally six years from the date of the action or decision that caused you to suffer a financial loss or "loss of chance".
If negligent advice is not known about until a later date, you might still be able to make a claim. In such cases, this is three years from the "date or knowledge" – or the date when you are first aware of the mistake or decision.
Our advice to you, however, is that you contact us as soon as possible. This will give us the best chance of building a strong financial advisor negligence case for you. Call us free today on 0800 234 3234 or contact us to learn more – even if you think you are approaching the time limit.
We are here to help.
What if a financial advisor is no longer in business?
Is the firm or practice that caused your financial loss no longer in business? It is understandable to believe that you might not be able to make a claim for financial advisor negligence as a result.
But it is not actually the case – and Been Let Down may still be able to help you recover damages. Your accountant or financial advisor is likely to have taken out insurance to cover their activities which you may be able to claim against.
Here to help you when you have been let down
Get in touch with Been Let Down today and find out how we can help with your financial advisor negligence case. Please phone us on 0800 234 3234 or contact us and a member of our legal team will call you back.