Professional Negligence Solicitors
Barrister Negligence Claims
Barristers are among the most highly trained professionals, but sometimes they can make costly mistakes. When things go wrong, we will help determine whether the mistakes made by your barrister were negligent and the best course of action in pursuing your claim.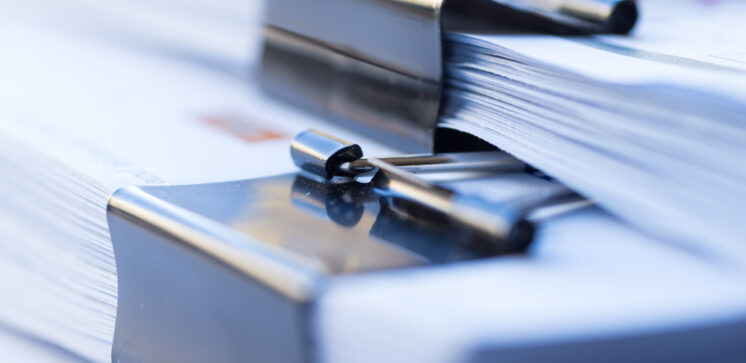 Claims against barristers
At Been Let Down, we understand that, for most clients, the prospect of suing a barrister for negligence might seem daunting. But rest assured, our experienced solicitors are here to help. There's a key factor to remember when looking to make a professional negligence claim against a barrister – they are not an average lawyer.
Barristers are among the most highly trained and competent people in the legal industry. They are expert legal advisors who have gained a high status after many years of training and experience of representing and advising clients in court, often on complex cases. They are trained to deliver high-quality advice and to conduct advocacy at court with the utmost care. In addition, barristers often have specialist knowledge of specific areas of law, which adds to their unique skillset.
Let our experienced solicitors help
Barrister negligence is no different to other types of legal carelessness, including solicitor negligence. They are generally instructed by a solicitor to undertake legal work on behalf of a client, individual, or business, although they can now accept instructions directly from the general public, if registered for 'direct access'.
If, as in most cases, your solicitor has instructed a barrister to provide advice or assist in any way regarding your legal matter, there may be no written contract between you and the barrister. As such, any claim against the barrister would be in the tort of negligence.
If you feel that you have a possible claim for compensation against a barrister, get in touch with us as soon as possible. We will listen carefully, take full details of what occurred, and confirm if you could make a negligence claim against a barrister.
What are some of the common claims against barristers?
Barristers have a duty of care to their clients and must always act in their best interests. Before you can make a professional negligence claim against a barrister, it's necessary to establish whether their behaviour was negligent. Our experienced team of solicitors will help you to determine this.
Claims against barristers may arise in the context of non-contentious work, for example:
Advice on tax schemes and planning
Conveyancing — sale of land or trust
Probate
Claims can also arise against barrister in contentious work such as:
Advice involving personal injury claims
Advice in clinical negligence actions
Family proceedings, including divorce
Commercial litigation
From time to time, mistakes can happen, costing clients who instruct barristers directly, or solicitors who in turn instruct barristers on behalf of a client. If that's the case and you want to speak to us about pursuing a professional negligence claim against a barrister, then reach out to our team on 0800 2343234 or send us a message.
Who can make barrister negligence claims?
If you've suffered a loss as a result of negligent advice or inadequate representation by your barrister, you may be able to make a claim for compensation. Our team of professional negligence solicitors will help you determine whether the mistakes or errors made by your barrister were negligent, as well as considering the best course of action in pursuing your claim.
We want to help you get the compensation you deserve, and so we can represent you effectively, we'll need to know a few details. These include:
Who your barrister was
What they were instructed to do
Why you think they were negligent
What the value of the loss you've suffered is
Once we've received these details from you, we can start investigating the case and advising you on the next steps. If you have a valid claim, we will usually aim to reach a settlement, but it's important to remember that if a settlement cannot be reached, the case may go to court.
Consequences of barrister negligence
Given the role of barristers as highly trusted legal professionals, and their code of conduct, a high level of competence is always expected.
If your barrister has given you the wrong advice and this negligence has caused you financial loss, the loss of something you stood to benefit from, or any other detriment, the consequences may be devastating. And this may be especially stressful if you had no direct contact with them to discuss the mistake which led to your financial loss or loss of chance.
If you have been let down by a barrister, and they have been negligent, we may be able to assist you to pursue a claim for the compensation you are owed.
We should emphasise we are not able to assist you if the service you received was simply poor. In this case, you may be able to submit a formal complaint, please refer to our 'negligence or just a complaint' page for further information.
Is there a time limit for making barrister negligence claims?
Yes, there is. As with any professional negligence claim, you have six years from the date the negligence occurred. If you find out about it at a later stage, you'll have three years from the date you discovered the negligence to make a claim.
Why trust Been Let Down with your professional negligence claim against a barrister?
Our experts are on hand to help you get the compensation you deserve. If you're searching for advice about barrister negligence claims, here's why you should come to Been Let Down:
Our services are regulated
We are authorised and regulated by the Solicitors Regulation Authority (SRA). The SRA set the professional standards that solicitors need to adhere to in England and Wales.
Our law firm is independent
As an independent law firm, we always have your best interests at heart. Our team will keep you up to date at every stage of the process, so you're always in the know about what's happening with your professional negligence claim against your barrister.
Many of our cases are 'No Win, No Fee'
Once we've assessed your negligence claim and decided that you could have a successful case, we may be able to take on your case on a No Win No Fee basis through what's called a Conditional Fee Agreement. This simply means that if we're not successful in pursuing your claim, there will be no charge.
If we win your claim, then we will charge a 'Success Fee'; the amount of the success fee will simply be a percentage of damages awarded, which we will agree with you upfront.
We can also offer ATE, or 'After The Event' insurance should this be necessary. ATE insurance covers you in the event that you are liable for the defendant's costs if you were to lose your claim. This offers further peace of mind and assurance that your financial interests are protected.
Contact us today
Get in touch today and find out how we can help with your case for barrister negligence compensation.
Please call us on 0800 234 3234 or contact us and a member of our legal team will call you back.