Medical Negligence Solicitors
Gynaecological Medical Negligence
During gynaecological examinations or procedures we expect to receive the highest standards of medical care. If you have been treated badly, given an inaccurate or late diagnosis, or suffered from surgical errors the consequences could be life changing.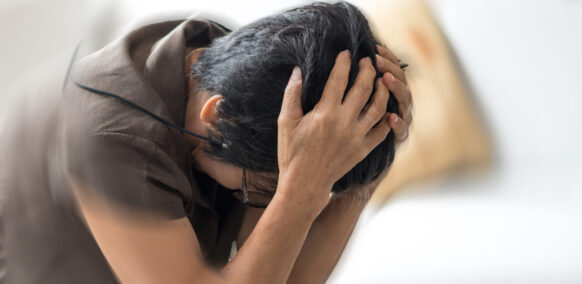 Negligence Claims arising from treatment in Gynaecology
Many women will require gynaecological examinations or procedures during their lifetime. In fact, according to statistics from NHS England, there were just under 3.7 million outpatient referrals for gynaecological reasons in 2017/18.
Most of the time, these are routine, go as planned, and are competently performed. However, sometimes things don't go to plan and mistakes are made. These mistakes can be anything from incorrect or delayed diagnosis to surgical errors or negligence during a gynaecological procedure.
The consequences of gynaecological negligence can be both physically and psychologically devastating. It can be the cause of infertility, lead to unwanted pregnancy, increase the pain experienced during a period, can contribute to birth injuries or delay the diagnosis of deadly cancers. As well as having to manage pain, there are often cases where the damage done leads to mental health-related issues, such as anxiety.
All of these issues that are a direct result of negligence or mistreatment during a gynaecological exam or surgery can mean that you can make a claim and may be entitled to compensation for gynaecological negligence. Whatever your circumstances Been Let Down are here to help you, we can use our expertise to work through your case and help you get the compensation you deserve.
What are the most common gynaecological conditions?
Gynaecology is the area of medicine that focuses on women's reproductive systems. It covers everything from routine treatment for painful periods and prolapse to infections and cancer.
There are some common gynaecological conditions that medical experts in both NHS and private hospitals come across regularly. These include:
Heavy menstrual bleeding – According to the British Medical Journal, heavy bleeding impacts a quarter of women aged between 30 and 50. By the age of 60, 20% will have had a hysterectomy, mostly because of heavy bleeding.
Menopause – This natural part of the ageing process begins when women are aged between 45 and 55, however there are instances of early-onset menopause in young women.
Endometriosis and fibroids – Fibroids are usually noncancerous tumours that grow in the uterus, while endometriosis is abnormal tissue growth around the uterus, creating cysts and other complications.
Prolapse – It's common for a prolapse to occur after childbirth. This is usually where organs such as the bladder, bowel or uterus bulge into the vagina.
Ovarian, cervical and endometrial cancers – There are several gynaecological cancers and these three are the most common.
What is gynaecological medical negligence?
Gynaecology medical negligence happens when illnesses or conditions, such as those listed above are misdiagnosed, treatment for existing problems makes the issue worse, or patients sustain further injuries during surgery or procedures.
What are the different types of gynaecological injury?
If you have been treated badly, given an inaccurate or late diagnosis, or suffered from surgical errors, we can help. We understand that this is a sensitive subject to discuss, especially with a legal professional. The Been Let Down legal team is highly experienced in handling this type of claim and we have former medical professionals to support you at every step in making a gynaecology negligence claim and if you would prefer to deal with a female solicitor we can arrange this.
We want to make sure we are taking you through the claims process in the most appropriate way for your case. There's a good chance that we've encountered the problem you're facing before and handled claims that are very similar to your own. Some of these include inaccurate or incompetent/ unnecessary:
Delay in diagnosis of cervical or ovarian cancers
anterior / posterior repairs following vaginal tears during delivery
cervical cerclage- stitch for cervical weakness
insufficient endometrial ablation
misdiagnosis of conditions
incomplete sterilisation
fertility treatment not carried out effectively
If you have undergone any of the above, or similar procedures, and have suffered as a result, we can consider a claim for your compensation on your behalf.
Why make a medical negligence claim for gynaecological treatment?
The impact of gynaecological injuries can be something that you experience for the rest of your life. Even if you aren't left with long-term physical issues, there is still the issue of you going through gynaecological trauma. This can have an impact on your mental health and wellbeing.
In some cases, it could impact on your working life as well as your home life, especially if the injuries sustained as a result of negligence are severe, for example, resulting in incontinence. Seeking compensation has the potential to restore an element of control.
Whether you've had to miss work, and lost out on pay because of the damage caused by medical professionals, or you've had to find the funds to pay for additional treatments after your injury, the funds awarded after bringing gynaecological negligence claims to our team of solicitors can go a long way to help.
Should you feel uncertain, it's worth knowing that you aren't alone. The NHS recently revealed the number of clinical negligence claims received in the 2018/ 19 period and gynaecology was in the top five, with 569 claims brought in total. This demonstrates that more and more women are coming forward to share their experiences and seek the compensation they are entitled to.
In addition, successful medical negligence claims in the area of gynaecology can help others in coming forward about this sensitive subject. Winning your case could also lead to improved levels of care for others across the medical profession, helping others and preventing it from happening again.
Why choose Been Let Down?
By choosing Been Let Down, you can get some added peace of mind. Our skilled, highly experienced solicitors are experts in gynaecology claims and have supported clients across England and Wales. We are authorised and regulated by the Solicitors Regulation Authority and solicitors in our legal team are members of the Association of Personal Injury Lawyers.
Supporting you the right way
We will ensure a female medical negligence solicitor is assigned to your case to make sure you're totally at ease. Our medical negligence solicitors will then begin the process by assessing your complaint to determine whether negligence was the cause of your injury. For this stage, we'll need to get access to your medical records and any scans you may have had.
Once we're satisfied negligence took place, we begin the claims process. This means we will put your case together. We appreciate that this can be stressful and complex in some cases, but with our in-depth knowledge and experience, we will guide you through every part of it with care and compassion.
If you have suffered stress, pain, discomfort or a long-lasting complication due to medical negligence, you deserve to be compensated fairly and fully. We are here to support you in your claim.
What if we go to court?
Only about 5% of cases will result in a Trial and any cases settle before the need to issue court proceedings. However, if your claim does go to court, be reassured that we will handle and attend on your behalf for most of the proceedings. We will take you through the process, offering support and guidance at every stage so that you have the right team looking after you from beginning to end.
Is it expensive?
Don't be put off at the thought of excessive legal costs, as we take on many of our claims on a 'No Win No Fee' basis. If you have any questions, just ask us and we'll be able to help.
We're experts at dealing with gynaecology medical negligence claims
Do you think you could be eligible to make a gynaecology negligence claim? If so, get in touch with Been Let Down and we will listen to you to understand what happened. Alternatively, you can make an online enquiry, give us a call or ask for us to call you back at a time that works for you.
Our friendly, highly-qualified team is on hand to talk through the details of your case and will assess your chances of a successful compensation claim. We promise to be there for you, so get in touch today and allow us to help you move forward after your gynaecology injury.
Contact us today 
Get in touch with the team today and find out how we can help you with your gynaecology negligence claim.
Please call us on 0800 234 3234 or contact us and a member of our legal team will call you back.