Medical Negligence Solicitors
Cerebral Palsy Compensation Claims
Cerebral Palsy is a condition caused by a brain injury that can happen before, during or soon after the birth of a child. If you feel your child has sustained a brain injury due to mistakes made by medical professionals, you may consider taking legal action.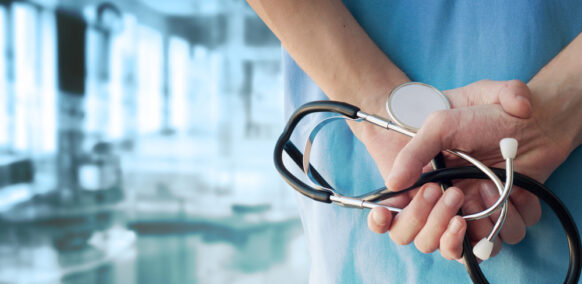 Cerebral Palsy Compensation
If your child is injured at birth, the impact can be both significant and traumatic. The injuries can be permanent and it can affect children both physically and emotionally for the rest of their life. It's not just the child who suffers either. Families are also deeply involved, which is why – here at Been Let Down – our team of medical negligence specialists will support you with a cerebral palsy compensation claim with empathy and compassion.
According to the charity Pace, around one in 400 children in the UK are born with the cerebral palsy. In total, there are an estimated 30,000 young people living with the condition – often with lifelong and complex needs. When negligent medical care is the reason for your child's injury, you could have a strong case for cerebral palsy compensation. And our team of legal specialists are here with legal expertise and the necessary experience that can help us obtain the best outcomes for our clients.
What is cerebral palsy?
Did you know that cerebral palsy isn't just one single condition?
It's actually the name given to a group of disorders that affect a child's mobility, balance and posture. The cause is a brain injury, which may happen either before, during or soon after birth, whereas the injury is specifically to the white matter of the brain that controls movement and co-ordination.
But not all children suffer from the condition in the same way. Symptoms often differ from one person to the next. Pace explains, for example, that one in three children won't be able to walk and one in four will have epileptic seizures.
In more serious cases, it can even lead to a loss of vision or hearing.
If the birth of your child is not straightforward and there are failures during the procedure, this can have a profound impact. Oxygen deprivation is a leading cause of damage to a child's brain during birth. It can sometimes be the result of your midwife or obstetrician not interpreting test results correctly and not escalating the birth of your baby. It could also be another clinical misjudgement.
When any of the following causes are the result of poor medical treatment or care, you could be able to make a cerebral palsy negligence claim:
Oxygen deprivation during birth
Low blood sugar not treated or even diagnosed
Jaundice being left unattended
Meningitis or another similar condition not being detected
Does your family have a cerebral palsy compensation claim?
Looking after a child with cerebral palsy can be exhausting, demanding and challenging. There's a huge cost involved in making sure your child gets the care they need – emotionally and financially.
Specialist equipment is often required, as well as care and treatment on a day-to-day basis. The demands of caring for a child with cerebral palsy can leave you, as parents, feeling emotionally drained. You might also be struggling to meet the costs of basic care – perhaps because you had to give up a job. These are just some of the factors that are considered if you make a cerebral palsy claim.
Our team of cerebral palsy solicitors are deeply sensitive to all the various needs and challenges of living with the impact of this lifelong condition. That is why you could be able to make a claim if your child is suffering from cerebral palsy caused by medical negligence.
You can contact us for a free initial consultation if you think you have a case. You can talk to us about your experience in confidence. And we can tell you if we believe your cerebral palsy claim is likely to be successful. If you choose Been Let Down, our cerebral palsy solicitors will make sure you are fully informed at each stage of your claim – so you can make the best legal decisions.
Our legal knowledge and experience mean that we are often able to secure substantial cerebral palsy compensation for families who are affected by this life-changing condition. Compensation that you could receive will be so essential for providing care for your child in the years to come. And we are here to help make sure that your cerebral palsy negligence claim is a successful one.
Types of cerebral palsy
There are three main types – each of which you can make a cerebral palsy claim for if the cause is poor or inadequate medical care. And each individual type can influence what the effect will be on your child.
Spasticity is the term for when someone's muscle tone is stiff and tight – particularly if they try to move quickly. This makes it much harder to move, and it can be painful too.
This type of cerebral palsy is also the most common. According to the National Institute for Health and Care Excellence, 80% of sufferers will have a spastic impairment.
Dyskinetic cerebral palsy
This type – also called athetoid or dystonic cerebral palsy – is where the muscles switch between being stiff and floppy. This will lead to random, uncontrolled movements of the body. But it can also make it difficult to speak, swallow and breathe.
If a person has issues with their balance and co-ordination, the result can be clumsy or shaky movements. This is known as ataxic cerebral palsy – but means most people with this type can still walk. It can also cause problems with speaking and being understood.
It's not uncommon for someone with cerebral palsy to have a mixture of these three types. The NHS and Scope provide more details on the three types and what they can mean for your child.
Why choose Been Let Down for your cerebral palsy claim?
Our specialist cerebral palsy solicitors are involved with many claims on behalf of families in the same position as yours. Cerebral palsy can change a life before it's even got started. And we're here to make sure you get the compensation and support you need to help your child live as full and as happy a life as is possible.
When you choose us for your cerebral palsy compensation claim, we will make sure we consider all the long-term needs of your child. This includes ongoing care, that your child's quality of life may be considerably reduced and the impact cerebral palsy will have on their life expectancy.
And you can be sure that your cerebral palsy claim will be handled in a sensitive and empathetic way at all times. After all, we fully understand the stress and exhaustion that comes from caring for a child with cerebral palsy. So, we will work to ensure you receive the care and expert support you need.
From evidence gathering and obtaining medical reports from expert medical witnesses, through to any settlement negotiation and/or court appearances – we always make sure your cerebral palsy compensation claim receives the highest standards of care and attention from friendly experts you can trust.
Our solicitors are all registered members of The Law Society, the independent professional body for solicitors in England and Wales. In addition, we are authorised and regulated by the Solicitors Regulation Authority.
Can I make a no win no fee cerebral palsy claims?
Our cerebral palsy solicitors are able to take many cases on a 'No Win No Fee' basis. This means you'll pay nothing in the unlikely event that your claim isn't a success. For more details, phone us on 0800 234 3234 or contact us and we'll be happy to explain what this could mean for your claim.
Why should I make a cerebral palsy compensation claim?
The decision to make a claim is not one to take lightly. It can take careful thought to get to the point where you're ready to proceed. The wellbeing and happiness of your family is what comes first. But, if you think you have a claim and would like to start, we are here to help.
With cerebral palsy, there can be so many things to think about – the care of your child and the health of your family being two important factors. It can seem like a real challenge at times. But cerebral palsy compensation can help you get care and support for the whole family.
It can cover things like loss of earnings if you've given up work to care for your child. Or it could help secure vital lifelong and specialist care. A cerebral palsy claim can be the key that opens up opportunities to make sure your child enjoys a happy and fulfilling life.
When a claim is for cerebral palsy caused by medical negligence, we also know that you may be uneasy about seeking compensation from the NHS. In total, however, claims that are made against the NHS are small in number. And all claims are handled by NHS Resolution – a dedicated body that deals with compensation claims. No frontline budgets are ever affected.
Don't forget – a cerebral palsy claim can also be the best way to make sure the same mistakes or oversights never happen again. And it could mean no-one else has to share your experience.
How do I start a cerebral palsy claim?
Here at Been Let Down, we want to make the cerebral palsy claim process as simple and stress-free as possible for you. To start, simply get in touch with a member of our legal team. You can call 0800 234 3234, ask for us to call you back or contact us online and we'll take it from there.
The first step is a free, initial and no-obligation conversation with our legal specialists. It will let us find out more about your experience in your own words and exactly what happened to cause your child's injury. We can then tell you if we think our cerebral palsy solicitors can help.
We will also confirm if we can take your case on a No Win No Fee basis.
How long do I have to make a claim?
Cerebral palsy claims can be complex. It can take months or even years before symptoms start to become known. This is often because some of the typical symptoms aren't noticed until your child is late in reaching a milestone in their development e.g. sitting or walking.
While there is a time limit for adults making a claim for medical negligence, this does not apply when you are making a cerebral palsy claim on behalf of your child.
You can start a cerebral palsy compensation claim at any time until your child's 18th birthday – at which point, a three-year limit comes into effect.
We always suggest, however, speaking to our legal team as soon as you think you have a claim. By doing so, the details – which we appreciate can still feel raw and upsetting – will still be fresh in your mind. And that will give your claim the strongest chance of success.
How much cerebral palsy compensation could I receive?
No two cerebral palsy claims are ever the same. Each one that our medical negligence solicitors take on will be unique to a child and their family.
By looking at every factor involved with your case, we will look to secure an amount of cerebral palsy compensation that properly reflects the needs of your child – and your family as a whole.
This amount can cover factors such as your child's pain and suffering, which can be determined by Judicial College Guidelines. There are also expenses that are unique to your family – such as treatment costs, home adaptations or lost earnings.
At Been Let Down, we have experience in securing substantial amounts for families in the same position as you.
Contact us today
Get in touch with Been Let Down's friendly and experienced team of cerebral palsy solicitors by phone or email today. You can call us 0800 234 3234 or contact us – and someone from our legal team will call you right back.