Professional Negligence Solicitors
Matrimonial and Divorce Solicitor Negligence
Divorce is difficult enough, especially if your matrimonial solicitor has acted negligently. When things go wrong, they can be very distressing and result in financial loss. We can help you take action.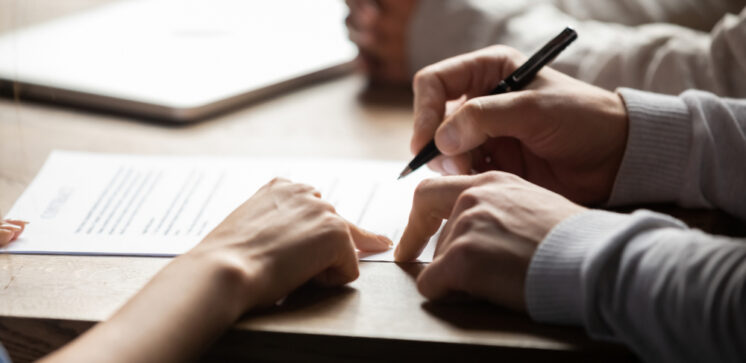 Matrimonial And Divorce Claims
The process of divorce can be a highly emotional and stressful time for both the couple and children. However, while it defines the end of the marriage formally, the decree absolute also marks the start of new beginnings. Once it is finalised, it should bring everything to a close and allow the couple to move forward.
The very last outcome for either spouse would wish for is an unfair matrimonial settlement, perhaps due to mistakes made by the solicitor where processes were not followed or procedures were not properly carried out. If this sounds familiar, it may be that you have experienced professional negligence by your divorce solicitor, resulting in additional stress and financial loss for you.
Here at Been Let Down, we understand that you have been through a lot already. We want to help you get past what has happened and move on from what must have been a tough time for you and your family. That is why we will help you make a claim for solicitor negligence you experienced in your divorce proceedings. If you think you might have a claim, get in touch on 0800 234 3234 and we will be happy to help you.
What is divorce solicitor negligence?
Divorce is difficult enough, and the very last outcome for either spouse would wish for is to experience professional negligence on the part of the divorce solicitors. If the actions – or inactions – of the solicitors that you trusted has led to significant financial loss, the service they provided could be classed as negligent.
Your solicitor could be negligent if they were not thorough when looking at all the details, forgot to follow up on key information or they made other errors during the proceedings. If this has happened to you then suing your solicitor for negligence for their work on your divorce case could be the next step for you.
Seeking compensation could help you rebuild your life after suffering avoidable financial losses. If you think you have a case, speak to a trained divorce negligence solicitor to see if you can make a claim.
How can a divorce solicitor be negligent?
There are several examples of professional negligence by divorce solicitors. These include:
Delivering poor advice on costs and any offers made during the negotiation process
Failing to apply for a decree absolute
Under-settling the financial claim
Failure to adequately investigate a spouse's assets
Incorrect or unfair settlement of the financial part of a divorce
Not considering the full extent of pension entitlement
Incorrect valuation of assets such as property
Drafting settlement agreements or court orders incorrectly
Failing to comply with a court order, which led to all or part of a claim being struck out
Failing to apply a court order
Causing delays
Each of these examples are common failures on the part of divorce solicitors that can lead to significant financial loss for the spouse. However, this is not an exhaustive list. If you do not see what happened to you listed here, you may still have grounds for a claim. Get in touch with us and we will be able to let you know if you can seek compensation and other losses.
What can be the impact of divorce solicitor negligence?
Proceeding with a divorce can be a painful decision. It is something that is not done lightly. There is often a lot to consider, such as who gets to stay in the marital property, who gets custody of children who are under the age of 18, and what happens with any assets the couple jointly own.
As well as the emotional stress, divorce can cause significant financial stress. It costs £593 just to apply for a divorce and then there are legal fees on top of that, which can be, according to the Money Advice Service, anything from £2,000 to as much as £30,000 for a financial application that goes to a contested final court hearing.
As well as these expenses, there is the matter of the assets the couple share. There is an element of compromise needed between both parties so that a settlement can be reached.
This already puts those seeking a divorce in a position where they are not likely to come away with everything they want from the proceedings. If a divorce solicitor fails to carry out their duties properly, causing unnecessary financial loss and stress, it can make matters worse.
If you find yourself in this situation, you have likely lost faith in the work solicitors do. This is understandable, but by seeking compensation for your solicitor negligence in your divorce by speaking to a skilled claims solicitor, you will hopefully be able to move on from this feeling of mistrust.
Can I make a claim?
If you believe you have experienced professional negligence by your divorce solicitor, you may have a claim. However, it is worth noting that if you did not receive what you wanted from the settlement, it does not mean that your legal representation behaved negligently.
When suing your solicitor for negligence for their work on your divorce case, there are two things that you will need to prove to proceed:
They didn't act like a reasonably competent solicitor and breached their duty of care to you by acting negligently
The losses you've experienced are the result of negligent actions on the part of your solicitor
Your claim is more likely to be successful if you can prove these two things.
How to make a claim
If you think you have experienced solicitor negligence in your divorce proceedings, speak to a specialist divorce negligence solicitor. Here at Been Let Down we are experienced in handling such claims and will work with you to establish what happened and how to proceed.
For a confidential and free conversation with a legal expert, contact us through our online claim form or by calling us on 0800 234 3234. You will then be contacted by one of our specialist solicitors.
When you talk to our team during that first call, we will listen to you to understand what happened and advise you of the next steps. The solicitor will tell you if your compensation claim is likely to be successful. We do not pressure clients into pursuing a claim, but we are always honest about whether we think you have a case.
Most people who come to us to find out if they have experienced professional negligence by their divorce solicitor have a claim we think will succeed.
What are the time limits?
There are time limits to be aware of with this type of claim. Typically, professional negligence claims like this need to be submitted within six years from when the negligence took place.
As soon as you are considering suing your solicitor for negligence for the way your divorce was handled, you should get in touch with us. This is because you are more likely to have documentation that can be used as evidence in your case.
Contact us today
If you think you have grounds for a claim, speak to us today. Our first conversations are provided free of charge and you are at no obligation to pursue a claim. Even if you are unsure about whether you could have a case, it's worth speaking to us to see if you do.
Get in touch today and find out how we can help with suing your solicitor for negligence for their work on your divorce.
Please call us on 0800 234 3234 or contact us and a member of our legal team will call you back.