Medical Negligence
£835,000 settlement for negligent spinal surgery
Neil Crossley discusses a recent case where a settlement of £835,000 was achieved for negligent spinal surgery.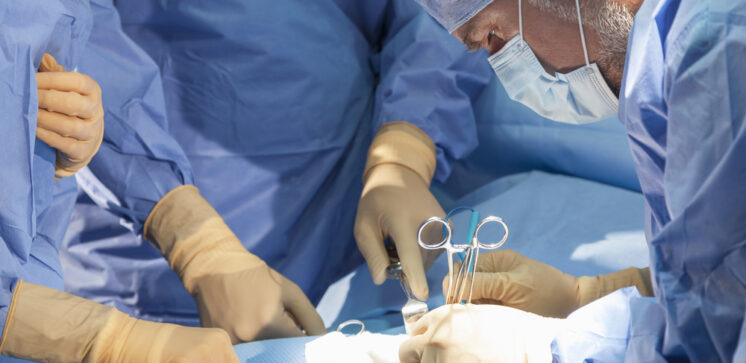 Neil Crossley, Head of Clinical Negligence at our Bolton office, settled a case for a claimant who had sustained injury due to negligent spinal surgery.
Background
The Claimant, who previously worked as a part-time cook in a local café, visited hospital to undergo spinal surgery on 4th June 2014. This was to remove her right cervical rib, which had been causing significant discomfort. However, during the operation, the treating surgeon negligently removed portions of the Claimant's C7 vertebra, which in turn caused permanent spinal cord damage.
The injury resulted in the Claimant suffering permanent weakness in her legs and in the right side of her body. Her mobility and stability were significantly compromised and there were also permanent urological symptoms, including urgency and incontinence, all of which combined to cause her a significant degree of disability.
Investigation
An action was brought against the hospital trust alleging that its spinal surgeon was negligent in (i) failing to perform the surgery to which she had consented; and (ii) mistakenly performing a vertebral resection (a laminectomy), as opposed to simply the removal of the cervical rib.
It was alleged that the surgeon's treatment fell below the standard of care to be expected of a reasonably competent Consultant Spinal Surgeon and that it was unconscionable that he should perform entirely the wrong operation in breach of the Claimant's consent; and perform such an extensive resection that her neck was rendered unstable and she suffered significant neurological damage.
Settlement
The Claimant's abilities to work and carry out her activities of daily living were affected by the limitations of her movement and function in her right hand. This also prevented her taking part in many of her former social activities, such as dancing, and sports.
A settlement of £835,000 was achieved for her pain and suffering and loss of amenity loss of earnings, past and future loss of earnings; future housing adaptation costs and household expenses; and past and future care; equipment; and rehabilitation.
Have you or a member of your family been injured following a surgical error?
Claiming compensation for surgical errors can feel like an overwhelming prospect, especially when you and your family are already trying to come to terms with the after effects of an operation that was either unnecessary or has gone wrong.
We're on hand to guide you through your surgical error compensation claim.
We'll listen carefully to your circumstances and handle your case with the utmost sensitivity and professionalism, allowing you and your loved ones to focus on rehabilitation and recovery, all you have to do is get in touch with our team or make an online enquiry.