Professional Negligence
Solicitor Fails to Comply With Court Orders
If your solicitor has failed to comply with court orders you should be aware of the consequences and the action you can take.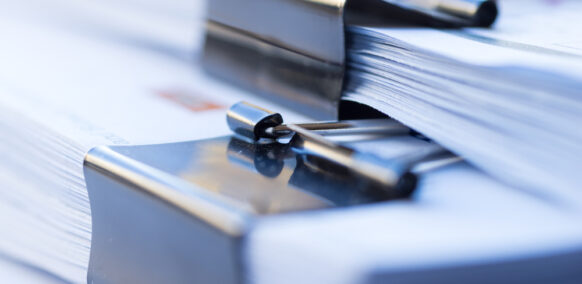 When do solicitors fail to comply with court orders?
In some cases, clients who have made a claim and been represented by a solicitor, have been let down by their solicitors, often because the solicitor has failed to comply with court orders. If this happens, a client should be aware of the potential consequences and what action they can take.
The Civil Procedure Rules were amended in 2013, and imposed a strict approach to compliance with court orders in order to ensure that litigation is efficiently dealt with. Failing to comply with a Court order can result in your claim being struck out, your losses being unrecoverable, and an order for costs being made against you. There are a number of ways in which a Solicitor may be negligent in the context of non-compliance of a court order.
The three most common failings that occur are:
Failing to file or to serve documents within the time arranged by the court, including documents such as a Claim form or Particulars of Claim, witness statements or documents in support of your losses;
Failing to comply to a court order which requires certain action by a specified date;
Failing to pay any court fees on time.
The potential consequences for failing to comply can range in severity, from a cost order being made against you personally (including a CCJ being registered against you) to your claim being struck out by the Court, resulting in your losses being unrecoverable.
The Court will usually take such a step when it finds that the failure to comply with the Court's order was without good reason, or that the explanation given by a solicitor is not satisfactory.
When a case is struck out by the court, your solicitor should advise you as to the right and likelihood of success of appealing against that decision. Sometimes, even where the matter is appealed, the Court can uphold a decision to strike out a claim.
Any decision by the Court to strike out your claim will almost certainly include an order for costs being made. An order for costs is a financial penalty against you, and can result in a CCJ being registered against your name. Furthermore, you will be prevented from making a claim for losses.
In cases where the strike out is as a result of the solicitor's failing or negligence, it is possible to bring a claim against your solicitor for your losses as originally claimed, plus any additional costs ordered against you.
It is not unusual for clients to sue their solicitor, and indeed all solicitors are obliged by the Solicitor's Regulatory Authority to hold insurance to deal with any claims made by clients in negligence. Therefore should you have a successful claim against a solicitor you will always be paid.
The good news is that here at Been Let Down we are happy to accept claims in Professional Negligence on a 'No Win No Fee' basis. Such claims are usually taken on under what's called a Conditional Fee Agreement, or CFA.
This just means that if the claim is not successful then we will not charge you any fees. In the event of a successful claim a Success Fee would be charged. The success fee would be a percentage of the final compensation awarded. This percentage would have been previously agreed upon within the terms of the CFA.
There are also other financial considerations to be made that your solicitor should advise you of, such as whether you will need ATE Insurance. ATE insurance allows a Claimant peace of mind that they will not be liable for any fees of the other side, should the claims be unsuccessful.
How are here to help you 
At Been Let Down we have a proven track record of success in dealing with claims against solicitors for our clients. We will listen sensitively to the details of your circumstances, and advise on whether we think you have potential grounds for a claim with at least a reasonable chance of success. If we determine that you do, then we will act in respect of your claim on a No Win No Fee Basis.
Just give us a call on our Freephone number or fill in our quick initial claim form on our website. All initial consultations are Free and on a No Obligation Basis. Contact us and let us help you get the compensation that you deserve.
Contact us today 
Please call us on 0800 234 3234 or contact us and a member of our legal team will call you back.