Financial Negligence
Accountant's Negligence
Accountant negligence can cause you problems and financial loss that is why it's so important that you understand how to make the best decisions for your situation.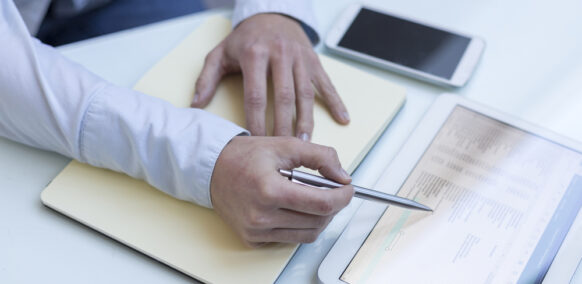 Accountants are highly skilled professionals typically utilised to look after your financial affairs, either personal or business. However, if things do go wrong, don't think that you just have to accept it. If your accountant's actions cause you problems and financial loss due to negligence, you need to think about taking action.
How do you know if your Accountant has been negligent?
Certain criteria apply when considering a case against your accountant. In order to prove professional negligence, your solicitor will need to make it clear that the service you were provided with by your accountant was not provided at a satisfactory level for that of a competent professional. You will need to show that the standard of the accountant fell below that of a reasonably competent accountant and that their actions or omissions resulted in you suffering damage and loss.
It will also be necessary for you to prove and show that you suffered loss as a result of your accountant's actions. The reasons for the loss can vary; were you given inaccurate tax advice? Did your accountant fail to identify an issue that later caused problems? Could they have undervalued your company assets? Any circumstances similar to these may contribute towards a claim in negligence.
Do not confuse poor service with negligence – the two are very different.
If you have suffered loss due to the actions of your accountant, then contact a solicitor at Been Let Down as soon as possible as time limits will apply.
How will your Solicitor help?
Your solicitor will have vast knowledge and experience in dealing with negligence claims against professionals. We will begin by taking a history from you to ascertain whether there is any evidence of professional negligence. If there is evidence, then we will need to show that the accountant's actions positively contributed towards your loss. If necessary, your solicitor will employ the services of an expert in accountancy to give a second opinion.
We will also need to obtain a copy of your papers from your accountant to evidence the claim and the loss sustained.
Funding and costs
When thinking of pursuing a negligence claim one of the main concerns that people have is funding; who is going to pay for the legal fees? You may be pleased hear that if we deem your claim to have a reasonable prospect of success, (normally this means that we think that there's at least a 51% chance of your claim being successful) we will offer our services on a 'No Win No Fee' basis. However we must advise you that we may only be able to assess the prospects of your claim once we have received and reviewed your full papers to determine that negligence has actually occurred.
A Conditional Fee Agreement (CFA) is another word for a No Win No Fee agreement. Under a CFA a Solicitor will take on your claim, and if your claim is not successful, you won't be charged a penny. In the event that you win your claim and compensation is awarded, we will recover your legal costs from the paying party. This means that you can safely pursue your claim in the knowledge that you will not be left with a hefty legal bill to pay if you are unsuccessful.
Specialists in Professional Negligence
Been Let Down are established Professional Negligence Solicitors. You can contact us either via our website or by using our freephone number. We will discuss details of your claim and advise you if we think you have a claim which we are able to investigate on a No Win No Fee basis. Not only do our solicitors offer extensive experience and knowledge in this area, we can, in most scenarios, better success fees offered by less specialist practices, meaning you'll keep more of your compensation.
Contact us today 
Get in touch and find out how we can help with your case for compensation for accountant negligence.
Please call us on 0800 234 3234 or contact us and a member of our legal team will call you back.