Medical Negligence
Bowel cancer "travesty" criticised
Bowel cancer is failing to be diagnosed by the NHS.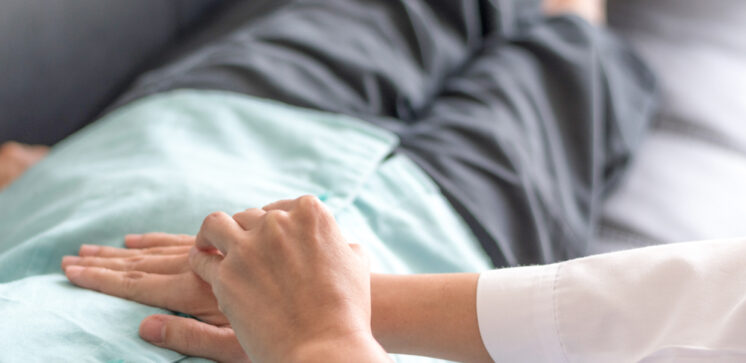 A SHOCK poll has revealed that 79 percent of people in the North West have called for better healthcare services for cancer patients.
The independent consumer survey found that four out of every five people questioned felt vulnerable cancer patients deserve improved care.
The news comes after Beating Bowel Cancer revealed that thousands of people are dying from the disease because it is not being spotted.
A regional Solicitor specialising in medical negligence has criticised the missed opportunities to save lives, which she described as a "travesty."
"In spite of record levels of investment in the NHS, the evidence from Beating Bowel Cancer shows that in some regions, less than a third of cases are detected before the cancer has spread," says Sarah Sykes of Been Let Down.
"If anything, more opportunities to save lives are being missed. With about 41,000 people diagnosed with bowel cancer each year, that's a travesty for cancer patients and their families."
The findings come after MacMillan Cancer Support recently revealed that NHS England has spent £100m since 2003 settling legal claims relating to cancer due to delays, errors or inadequate care.
The £100m figure includes the cost to the NHS of both successful and unsuccessful claims, taking in legal fees and damages.
The black hole has been identified less than a month since health watchdog Monitor revealed NHS Foundation Trusts in England are facing a £321m deficit.
"When funding is such an issue for the NHS, is it right that money is being squandered as a result of negligence?" asks Sarah. "What is especially concerning is that MacMillan concluded that faults in the complaints system means more patients are turning to the legal profession for answers.
'Time and again we hear from our clients that the Patient Advice and Liaison Service (PALS) was 'overwhelmed with complaints' or 'that they 'didn't respond quickly enough'.
'It's clear that the only way to slash the NHS' legal bill is to get it right first time every time – or, at the very least, to have an efficient complaints system that listens compassionately and acts swiftly."
For more information on medical negligence, visit www.beenletdown.co.uk/medical-negligence