Medical Negligence
Can I Sue My Hospital for Negligence?
The short answer is… possibly.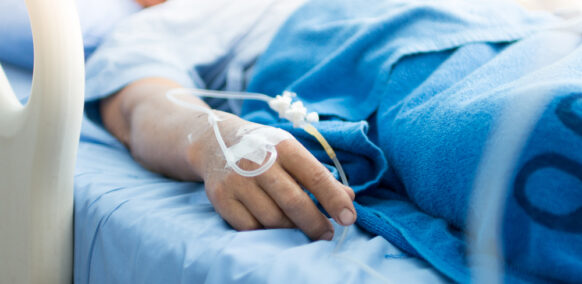 Making a hospital negligence claim
If you have been considering suing a hospital, you might already be aware that you can bring a hospital negligence claim for a variety of reasons. However, this area of law is complex, so it is probably best to seek advice from specialist medical negligence solicitors who are experienced in dealing with hospital negligence to see if you have a legitimate claim.
What constitutes hospital negligence?
Wherever a medical practitioner is negligent and is employed by a hospital, it may be possible to sue the hospital for negligence. If a doctor working for a particular facility makes a mistake that has serious consequences for a patient or a group of patients, you may be able to bring a claim against the doctor, the hospital or both.
Every hospital has a responsibility to provide a certain level of care and service (what is known as a duty of care) to every patient. Although hospital treatment is usually problem-free, there are instances where the care provided falls short of the expected standard.
Where this duty of care has not been adequate and a patient has suffered harm as a result, the hospital may be deemed to have been negligent.
What can I make a hospital negligence claim for?
Examples of hospital negligence include:
Surgical error
Incorrect treatment
Misdiagnosis or delayed diagnosis due to inadequate procedures
Incorrectly or poorly trained staff
Administrative errors, such as incorrectly reported test results
Insufficient hygiene standards
Unsanitary washing, bathroom or dining facilities
When issues such as these are encountered, it may be more appropriate to sue the hospital rather than a particular member of staff. That is where our expert medical negligence legal team at Been Let Down comes in.
Why choose Been Let Down as your hospital negligence solicitors?
For the past 16 years, we have been helping individuals and their families get their life back on track after suffering from hospital negligence. Fully regulated by the Solicitors Regulation Authority, we are committed to providing our clients with exceptional service and getting them the maximum compensation.
After contacting us with your initial details, you will be called back by our legal team who are experienced in hospital negligence. We will listen sensitively to the precise details of your case, help you gather the evidence you need and advise on whether you can sue a hospital. Whether you receive compensation will depend on how convincing your case for a hospital negligence claim is. If we decide that you satisfy the criteria, we will most likely handle your claim on a 'No Win No Fee' basis.
Our medical negligence solicitors are hugely experienced in hospital negligence and have an excellent track record in winning cases for our clients. If you are considering suing a hospital, you will want our dedicated  team of medical negligence solicitors by your side. With us fighting your corner, we can believe you will have the best representation and therefore the best chance of success.
Trust Been Let Down with your hospital negligence claim
Have you suffered negligence at a hospital? If so, you could be entitled to compensation to make up for the suffering you or your loved ones have endured.
To get the ball rolling with your hospital negligence claim, contact our team of friendly experts. They will discuss the details of your case with you and help you take the first steps towards receiving the compensation you deserve.
All the initial consultations with solicitors in our medical negligence team are free and you are under no obligation to go ahead with us. There is no reason not to get in touch with our helpful team.
Contact us today
Contact us today and let us help you on your way to the compensation you deserve.
Getting in touch with our specialist medical negligence team is easy through our simple online claim form. If you would prefer, you can call us on 0800 234 3234 or request a call back at a time that suits you.