Medical Negligence
Clinical Negligence Claims
The difference between clinical negligence and personal injury can be difficult to understand. Here we describe the differences to help you understand how to make the best decisions for your situation.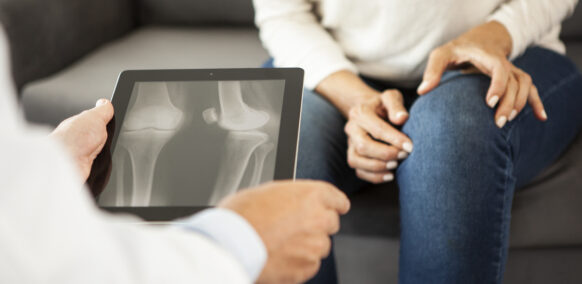 What is Clinical Negligence?
Clinical negligence — which is sometimes known as medical negligence — is an unfortunate but not uncommon occurrence in our country. Despite the proficiency of our private and NHS healthcare workers, accidents do happen and when they do you deserve recompense.
Should I make a claim?
It isn't always necessary to go through the full claim process up to the court proceedings. If you're more interested in receiving an apology than any cash sum you should simply get in contact with the Doctor or hospital trust that mistreated you. This can help a lot in changing institutional problems and preventing the same thing from happening to anyone else.
However, often the after-effects of negligence can cost the patient money in additional needs and loss of work. If this is the case then they should contact a clinical negligence lawyer as soon as possible to see if, and how much, they could be able to claim.
How will I know if I have a case?
In the majority of clinical negligence cases you will need to prove two conditions. Firstly, you need to provide evidence that the trust or Doctor in question was directly at fault for your harm as a result of failing to do something or making a mistake no other Doctor would reasonably do.
Secondly, your lawyer will need to argue that the harm that befell you wouldn't have happened if it weren't for this action. If the case should go to court it will be judged on a balanced probability.
Clinical negligence claims are very different to any other kind of personal injury issues, as instead of being decided by a jury the case is assessed by a Judge based on the testimonials of medical professionals. You need to be confident that they'll testify in your favour.
How do I find a clinical negligence solicitor?
As we already know, clinical negligence is different from personal injury — this means that any solicitor you seek out should be specifically trained in the area of clinical and medical negligence.
The cases are very different and require a specific set of skills.
When looking for a lawyer, you should ask a lot of questions and try to get an understanding of what experience this person has in this area of the law.
Try to find out if they've dealt with a case just like yours before, bearing in mind that there are many different facets to medical negligence, especially if children or brain damage are part of the equation.
Make sure the lawyer makes you feel comfortable and is able to explain your contract fully. This person will be your advocate throughout the process and you need to be confident that they are working in your best interest to resolve the case easily without putting you through any more distress.
Going through a clinical negligence claim is rarely easy but if you go into it well educated and with a trustworthy, experienced lawyer, you should be able to come out the other side with compensation for the damage done to you and begin to move on.
Contact us today
Our experts are on hand to help you get the compensation you deserve. If you're searching for advice about how to start a clinical negligence claim, get in touch now and find out how we can help with your case.
Please call us on 0800 234 3234 or contact us and a member of our legal team will call you back