Medical Negligence
Stoke-on-Trent GP struck off for misconduct
A GP who was found guilty of serious misconduct after telling a patient the devil was "having a go" at her has been struck off the medical register.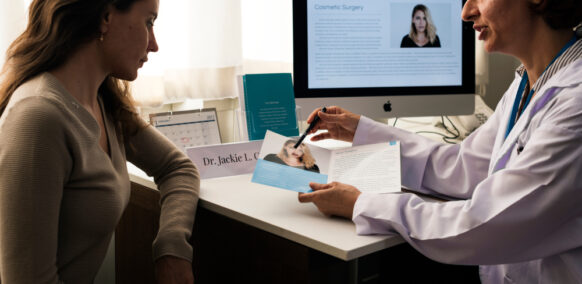 Stoke-on-Trent GP struck off for 'deplorable' conduct
Thomas O'Brien, who worked at a health centre in Stoke-on-Trent, was deemed "a risk to the public" after using his position to influence a vulnerable woman's religious beliefs.
Dr O'Brien had not shown any insight into his actions, the Medical Practitioners Tribunal Service found.
He has 28 days to lodge an appeal.
The Doctor had told his patient, known as patient A and who was physically and mentally vulnerable, that psychiatry was dangerous and she should stop seeing her consultant.
He also retuned her bedroom television into an evangelical channel and said his wife, a faith-healer, could cure illness without the use of medication.
'Deep-seated problems'
They visited the patient in her home and said artefacts her husband had brought home from foreign trips, such as ebony figurines, were "devil's items" and were on an "occult list" of objects to avoid.
The chairman of the panel, Prof Tim Hendra, said Dr O'Brien demonstrated "harmful, deep-seated personality or attitudinal problems" and "repeatedly breached professional boundaries".
Dr O'Brien, who was not present at the hearing, submitted a written statement in which he said: "Maybe patient A has no mental problems or psychotic illness, but likes telling lies for effect, and enjoys inventing and twisting stories to harm others?".
Prof Hendra said: "Dr O'Brien shows no insight or empathy towards patient A but has rather adopted a combative approach which is entirely unjustified and unacceptable.
"The panel is in no doubt that conduct such as this is completely inappropriate and would be viewed as deplorable by the general public and the profession."
No-one at Apsley Surgery, part of the Corbridge Health Centre, was available for comment.
This Article was originally featured on the BBC: http://www.bbc.co.uk/news/uk-england-stoke-staffordshire-30979727
Contact us today 
If you think that you have suffered injury and emotional distress as a result of GP negligence, get in touch today.
Please call us on 0800 234 3234 or contact us and a member of our legal team will call you back.