Medical Negligence
Lung Cancer Awareness Month
Lung Cancer Awareness Month, takes place throughout November. It is a nationwide event to increase lung cancer survival.
November is Lung Cancer Awareness Month
Lung Cancer Awareness Month is a nationwide event to increase lung cancer survival by talking about this illness – the symptoms – early detection and treatment.
What is Lung Cancer?
There are two main types which are:
Non-small cell lung cancer and
Small cell lung cancer
If the cancer spreads from somewhere else in the body to the lungs these are called lung metastases. These are secondary cancer. Cancer affecting the lining of the lungs is called pleural mesothelioma.
What are the symptoms?
These can include the following symptoms, which need to be checked by a GP:
a hoarse voice for three weeks or more
coughing up blood
a cough for three weeks or more
a change in a cough you have had for a long time
a chest infection that does not get better, or repeated chest infections
feeling breathless and wheezy for no reason
chest or shoulder pain that does not get better
GPs follow guidance from the NICE – National Institute of Clinical Excellence. Guidelines include the diagnosis and management of lung cancer and an example is that there is a pathway for a GP to refer a patient until the "two week wait" rule for suspected lung cancer. It is a fast track to a chest scan for an x-ray and/or a CT scan.
Read about the NICE guidance.
Often referrals are not made or are lost, or a patient has a scan and is lost in the system and not followed up.
We have seen cases where patients have been told no news is good news, and yet there was a failure to re-call the patient for a second scan and the cancer progressed in the meantime.
How our solicitors can help if you have had a delay in diagnosis or treatment
Our team of medical negligence lawyers can help if you have had a delay in diagnosis of lung cancer or a delay in getting the treatment you need.
We understand how these cases affect people and their families and the peace of mind financial compensation can give them, especially if they are unable to work or their life expectancy has now shortened due to the delay in treating the cancer.
Our team specialise in the delay in diagnosis of cancer cases. Helen Neville, Deputy Head of Clinical Negligence, has acted for a number of clients who have suffered a delay in diagnosis and treatment of their lung cancer.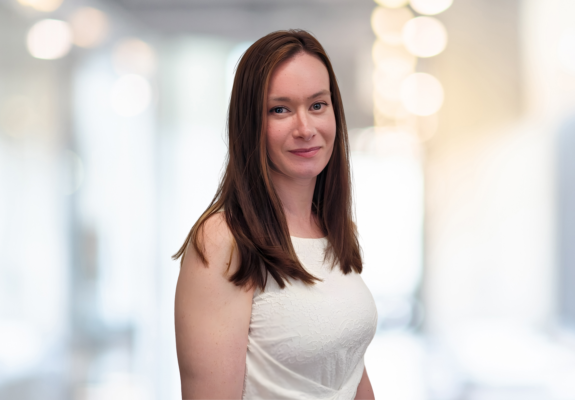 Helen Neville, Deputy Head of Clinical Negligence, says:
"Most commonly I see a failure to refer a patient for a chest scan if they have any "red flag" signs of lung cancer, for example a cough for over three weeks and/or chest pain or shortness of breath. The second common issue I see in my cases is the complete failure to diagnose the cancer on a scan and/or call the patient in for a follow-up scan and treatment. Some patients have scans which clearly show evidence or suspicion of cancer and it is not acted upon. It is not until months later that a patient, who is by then very symptomatic and unwell, is told of the diagnosis. In some of my cases, that has meant a patient is no longer able to have the treatment they would have such as a lobectomy or are now having chemotherapy (and the associated side effects) which would have been avoided had the earlier diagnosis been made.
To see the struggles and pain my clients and their families go through is heartbreaking and we are here to undertake a full investigation into what should have happened and what difference the earlier diagnosis would have made to their life."
Investigating your claim
In order to investigate a claim for you we will obtain and review all your medical records and scans and it is likely we will instruct an independent expert such as an oncologist and/or thoracic surgeon. The independent experts provide a forensic report on your case, and you then have the benefit of a non-partisan perspective.
Why choose us?
At Been Let Down we:
Have extensive experience dealing with a range of medical negligence cases, including medical misdiagnosis, GP negligence and surgical malpractice.
Are authorised and regulated by the Solicitors Regulation Authority. 
Are recommended and accredited by The Law Society Clinical Negligence Panel, The Association of Personal Injury Lawyers, The Legal 500 and Chambers and Partners.
Always work to deliver excellent service and treat every case individually. 
Contact us today
Our experts are on hand to help you get the compensation you deserve. If you're searching for advice about how to start a cancer misdiagnosis claim, get in touch now and find out how we can help with your case.
Please call us on 0800 234 3234 or contact us and a member of our legal team will call you back.