Medical Negligence
Misdiagnosed Cancer Claims
Cancer misdiagnosis can occur at different stages of treatment and so we have put together a list of the ways in which diagnostic errors can occur to help you understand how to make the best decisions for your situation.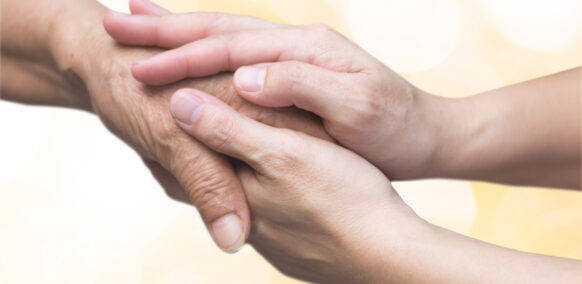 Misdiagnosis or late diagnosis of Cancer
Misdiagnosis (or late diagnosis) of cancer is a serious issue. The potential implications are of course severe and could lead to premature death and/or shortened life expectancy. This in turn can result in financial hardship, the missed opportunity of essential treatments, undergoing unnecessary treatments, and in extreme cases even risk of death. That's why it's important that if you have suffered such a misdiagnosis you deserve to be compensated.
How do diagnositic errors occur?
With such a serious and chronic illness as cancer, the potential for misdiagnosis is real and can occur at several different stages of treatment. Below is a brief, but by no means exhaustive, list of ways in which diagnostic errors can occur:
Incorrect Diagnosis Also termed misdiagnosis, this occurs when a Doctor or other medical professional misidentifies the cancer symptoms as symptoms of some other (usually less serious) medical complaint.
Missed Diagnosis A Doctor gives a patient a completely clean bill of health when in fact there are symptoms that should have been identified, but were totally missed.
Delayed Diagnosis A medical practitioner eventually makes the correct diagnosis of cancer but where the diagnosis should have been made sooner. This can result in a patient missing vital treatment that may have improved the condition or even saved their life. Delayed or late diagnosis is one of the more common forms of diagnostic error by medical professionals.
Failure to recognise medical complications A Doctor makes a correct diagnosis, but fails to identify medical complications or factors which aggravate the patient's condition.
Failure to identify a related disease, illness or condition In this instance a Doctor successfully diagnoses the patient with Cancer, but misses a disease, illness or condition that is known to often accompany the primary condition, or that has a higher risk of incidence among patients with the primary condition.
In addition to the above general areas of potential negligence, there are also any number of occasions during the often long cancer treatment process, at which misinterpretation or mis-analysis of tests or medical investigations can occur. These might include such things as scans, X-rays, ultrasound or other tests being misinterpreted. Samples of tissues, smears, biopsies for example can be misread. Alternatively, it may be the case that required examinations may not have been carried out.
It's clear from the above that treatment of such a complex and serious an illness as Cancer presents a potential for things to go wrong. Thankfully medical staff are extremely dedicated and highly trained professionals, however with the best will in the world things can go wrong and mistakes can occur. This is exactly why Doctors and the NHS are professionally insured, and the body such as the NHSLA exists, to deal with claims where Doctors have simply got it wrong.
Do I have a case?
If you think you have experienced any of the above, or you have any other similar concerns then you may have a valid case in negligence. In that case it's time to find a specialist Solicitor to assess your situation and provide you with advice.
What will a solicitor need to establish?
In order to prove negligence, a solicitor will need to establish the following:
Breach of Duty Was your Doctor at fault to the extent that they did not provide you with the expected and required level of care in dealing with a serious illness such as cancer?
Causation Did you suffer actual harm, injury or loss as a direct result of this lack of care? 
Are there time limits to bring a claim? 
It is important to understand that medical negligence claims are subject to certain time limits to bring a claim. There is a legal time limit by which any medical negligence compensation claim must be commenced. This is usually within three years of the injury or harm having occurred. There are also instances where you are able to bring a claim from the date you acquire knowledge that negligence has occurred (usually when you are told the reason for a symptoms and condition and you weren't aware). However, limitation in bringing a medical negligence claim is something that you should seek advice on from a specialist solicitor. Different rules on time limits also apply to children and protected parties, as they get longer to bring a claim.
Medical negligence claims can feel complex or difficult to a client, but thankfully there are solicitors available that specialise in winning medical negligence claims, to which such claims are easily dealt with. Beenletdown.co.uk is a specialist division of national law firm, Bond Turner Solicitors. We have many years' experience and a vast body of specialist knowledge that means we are the best people to help you get the compensation you deserve.
Funding and making a claim
With Been Let Down as your solicitors it's easy to find out if you are able to seek compensation for negligence. Our friendly and experienced solicitors will discuss your claim with you free of charge. Just contact us on 0800 234 3234 or via the simple initial contact claim form. You will be called back promptly by a member of our highly experienced legal team to discuss your claim further.
All initial consultations will of course be free and at no obligation to yourself. We will listen sensitively to the details of your claim, and if we advise that you have a case in negligence with a reasonable chance of success, then we will discuss whether we can deal with your claim for you on a 'No Win No Fee' basis.
These are also known as No Win No Fee agreements and mean you won't have to pay any of your own solicitor's legal costs if you lose your case, unless your case is deemed fraudulent, or you fail to comply with our reasonable requires to pursue the case. In return for the risk the solicitor takes in deferring their own costs, they can also charge a success fee which is deducted from your damages upon the successful conclusion of your claim. All success fees must be agreed between the claimant and the solicitor and the maximum success fee is capped at 25% of damages (subject to specific criteria). CFA's are a very popular way to fund a claim as the financial risks of going to court can be huge.
It is best not to delay in getting the advice you need, you have nothing to lose in contacting us, all calls are no obligation to proceed. Get in contact today and find out if you can claim for compensation.
We are here to help with your cancer misdiagnosis claim 
Our experts are on hand to help you get the compensation you deserve. If you're searching for advice about how to start a cancer misdiagnosis claim, get in touch now and find out how we can help with your case.
Please call us on 0800 234 3234 or contact us and a member of our legal team will call you back.