Medical Negligence
What is the average pay out for medical negligence?
Medical negligence compensation can vary dependent on the severity of the injury. Here we explain how compensation is awarded and the average pay out for medical negligence.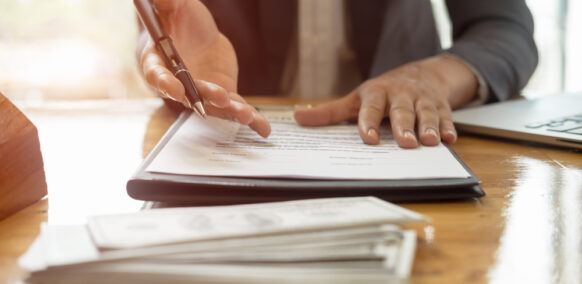 When you are in need of medical assistance as the result of an injury or illness, the last thing on your mind is what could go wrong. But there are cases where medical negligence or malpractice results in complications with treatment, causing further issues and suffering.
Experiences like these are never easy and can leave you feeling distraught. This could lead you towards making a medical negligence claim, seeking answers to your questions.
What is a medical negligence claim worth?
While you will likely be preoccupied with putting right what has happened to you, one of the main questions you may have is likely to be how much money can you get for the medical negligence that you have experienced?
The value of a medical negligence claim is based on:
The pain, suffering and loss of amenity, both physical and psychological
The out of pocket expenses incurred as a result of the negligence, both past and future
Because of this, compensation is divided into two distinct areas in order to cover these:
General damages
This amount is awarded to compensate you for the pain and suffering you have experienced as a result of medical negligence. Depending on your injury, there will be a fixed value range associated with it.
Special damages
Compensation awarded for special damages is to cover any financial losses directly linked to the clinical negligence you experienced. Examples of this include:
loss of earnings due to being unable to work
medication and treatment costs
specialist equipment in order to overcome a serious injury or illness
the cost of travel to and from medical appointments
What is the average pay out?
So, what is the average pay out for medical negligence?
Every case of medical negligence is unique and no two situations are exactly alike. This means that all the factors that went into an incident of medical negligence need to be carefully reviewed.
Depending on the type of medical negligence you've encountered, there could be different general damages awarded. Cases can range from £1,000 up to amounts that exceed £1 million, all depending on the severity of the incident and the suffering caused by it.
Solicitors will use estimates provided by the Judicial College Guidelines to help provide an average range for how much a particular incident of medical negligence could be awarded in compensation.
If you make a medical negligence claim online, we can provide you with accurate estimates for the average medical negligence pay out based on similar incident.
Medical Negligence Compensation Payouts
Injury
Compensation Payout
Amputations – Arm
Loss of Both Arms- £225,960 to £281,520
Amputations – Leg
Loss of Both Legs- £225,960 to £264,650
Dental Injuries
£1,020 to £1,600 for minor damaged teeth
Death
£12,000 to £300,000
Ear injuries (Serious)
£6,580 to £42,730
Eye injuries (Serious)
Up to £252,180
Neck injuries
Minor £2,300 to £7,410 Moderate £7,410 to £36,120 Severe £42,680 to £139,210
Pain and suffering
£1,000 to £200,000
Severe brain Injury
£264,650 to £379,100
Spinal cord injuries
Less severe to moderate £50,000 to £300,000 Very severe cases up to £1 million
Severe injury to internal organs
£60,000 to £100,000
Scarring (facial)
Minor £1,600 to £3,310 Moderate £3,710 to £12,900 Moderatley severe £8,550 to £28,240 Visible and very severe disfigurement £16,860 to £91,350
How much money can you get for medical negligence?
The exact amount of compensation you can be awarded for medical negligence will vary depending on the circumstances of your claim. Generally, the more severe your injury and longer you experience the effects, the larger the sum you would expect to be awarded as compensation.
The general damages awarded for your claim will be relative to the precedent set by previous cases unless your experience is more complex that other incidents with similar injuries.
The special damages given as compensation will be based on the personal cost linked to your injuries. You will likely need to prove these amounts through receipts and invoices. Do not worry though, as your solicitor will guide you through this process and support you throughout.
When you accept an offer of compensation, you will also agree that you cannot seek any further compensation as part of the offer. This will need to be a decision you consider carefully, as you won't be able to receive any more compensation if your injury worsens over time and any offer accepted is in full and final.
How much is spent on medical negligence pay outs?
In 2019/2020, NHS Resolution provided key figures surrounding how much was spent on acquiring expertise for the NHS in order to resolve clinical negligence claims.
It stated that around £8.3 billion was spent between 2019 and 2020 by the Clinical Negligence Scheme to settle claims that arose from harm. There were 11,682 new clinical claims filed during this period alone, so you can get an idea of how regularly these claims can occur and be settled.
This does not factor into the amount spent by private healthcare organisations on settling claims as well. Regardless of who is responsible for your experience of medical negligence, speaking to one of our legal experts can help you to identify who your claim will sit with.
Been Let Down will help you get the compensation you deserve
At the end of the day, there is not a fixed price you can put on your wellbeing. Although average pay out amounts for clinical negligence may give you a rough idea of what to expect, we work to get you the compensation you need to get your life back.
If that means seeking above and beyond the average medical negligence pay out for your particular injury, then we will do it. You can rely on our wealth of expertise and vast knowledge of the medical negligence legal sector to support your claim.
Speak to one of our medical negligence solicitors today if you think you may have a claim and find out how much your claim could potentially be worth.
Please call us on 0800 234 3234 or contact us and a member of our legal team will call you back.