Medical Negligence
When does "Never" not mean "Never" in the NHS?
A number of 'Never Events' have been reported but more still needs to be done to prevent them.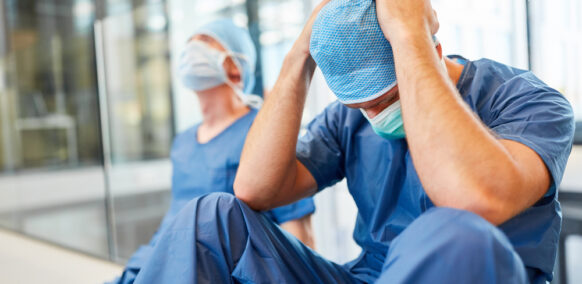 At a time when the NHS is facing challenges with more Government funding cuts and an ageing population, public support for this great institution is running high. Yet with 308 "never events" taking place in England between 1 April 2014 and 31 March 2015, more still needs to be done to prevent them.
What is a Never event?
A "never event" is a serious but largely preventable incident which affects the health and wellbeing of the patient. The 'never event' could have been avoided had the proper procedures and guidelines been followed and the task have been carried out in accordance with health and safety guidelines.
According to the NHS England guidelines there are 25 categories that constitute a "never event" . These include the retention of foreign object post procedure or wrongly prepared high-risk injectable medication. The most common of these "never events" is wrong site surgery, where surgery could be carried out on the wrong limb, wrong organ or even the wrong patient. This grossly negligent practice occurred a staggering 126 times between April of last year and March of this year.
NHS release statistics
Statistics released by NHS England last month show these types of catastrophic incidents are occurring in hospitals all over England, with Colchester Hospital University NHS Foundation Trust topping the tables. A staggering nine have taken place at the Trust including one "wrong implant", five counts of items being left inside patients' bodies, and three separate "wrong site" surgeries.
Other top scorers on the 'never event' wall of shame include Kings College Hospital NHS Foundation Trust and Mid Essex Hospital Services NHS Trust, with eight and seven respectively.
Katherine Murphy, Chief Executive of the Patients Association, condemned the "utterly unacceptable" results.
"Incidents of "wrong site surgery" and "retained foreign objects" are utterly unacceptable and pose a huge risk to patient safety," she told BBC News.
"A visit to hospital can be highly stressful at the best of times and at the very least, patients deserve to be treated in a safe, regulated environment."
The NHS as a whole and individual staff are said to be doing their best to bring these figures down. (Over the same period the previous year there were 338 'never event' incidents so standards are improving).
However yet more needs to be done by the Government and all who work within the NHS to ensure that 'never' does indeed mean 'never'.
Contact us today
Have you or someone you know been affected by a "never event" ? Call us on 0800 234 3234  to discuss if you may be entitled to compensation for medical negligence.
Sources:
http://www.nationalhealthexecutive.com