Our people
Sara Stanger
Director & Head of Clinical Negligence
Liverpool
Sara is a qualified Solicitor and Head of the Liverpool Clinical Negligence Department at Been Let Down.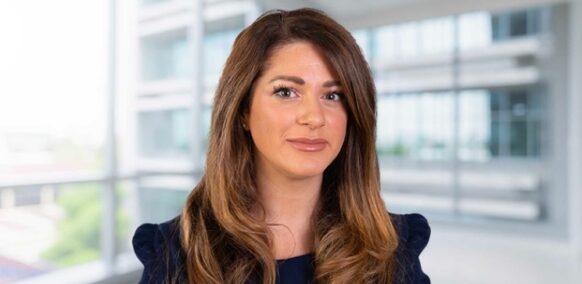 Sara has over 15 years' experience in this complex area of law. Her high level of knowledge, skill, and experience has meant her being accredited by the Law Society for her specialism in clinical negligence. She has also been a Senior Litigator of APIL for 8 years.
Sara was Head of Medical Negligence at a leading medical negligence practice for nine years which at its height was a team of 38. She trained in large and respected claimant clinical negligence firm and has also worked for a large national defendant firm which gives her a unique perspective into defendant practices and the ability to assess cases from both sides.
The Legal 500 has recommended Sara in their lawyer rankings every year since 2016. 2017 – "for her work on cases arising from a delay in diagnosis of cancer and orthopaedic matters including brachial plexus and Erbs palsy injuries". 2018 her team was mentioned as a "very knowledgeable team that has a wonderful touch with clients".
Sara has been ranked as Band 2 in the prestigious Chambers and Partners guide since 2017. In 2019 Chambers and Partners Sara Stanger was recognised for possessing "a broad clinical negligence practice, with particular experience in obstetric injury and amputation cases, as well as fatal claims". In Chambers and Partners 2021 Sara Stanger was recognised for acting "on behalf of claimants on delayed diagnosis of cancer and surgical negligence cases".
Testimonials
The clinical negligence team at Your Legal Friend was described by Chambers 2017 as "very responsive and on the ball".
An impressed client praises her for her "good knowledge and understanding of the case," while sources add that she is "very driven, passionate and fantastic at bringing everything together". – Chambers and Partners Guide 2019.
"A pleasure to work with Sara Stanger is incisive, to the point, very experienced and works with great common sense". – Chambers and Partners Guide 2020.
"She is considered to be a fantastic solicitor who has a great grasp of cases". – Chambers and Partners Guide 2021.
Sara Stanger "really cares about her clients and getting the best possible outcome. She has immense energy and is a first-rate litigator." "I was very impressed by Sara, nothing was too much trouble for her." – Chambers and Partners Guide 2024
Sara Stanger is "efficient, resolute and perceptive". Sara has experience in running a wide range of cases and has recovered millions of pounds for her clients". – Legal 500
Sara Stanger was "very good at listening and understanding your perspective. Nothing was too much trouble for her. She demonstrated her expertise and experience giving an exceptional service. Her team worked well under her direction, always being helpful and polite". Sara Stanger "is superb." – Legal 500 UK Solicitors Guide 2024