Medical Negligence
Are you experiencing delays for NHS treatment due to Omicron? Your rights, explained.
Sara Stanger, Solicitor and Head of Clinical Negligence (Liverpool) at Been Let Down, explains the NHS 'right to choose' policy, which could help people get treatment quicker.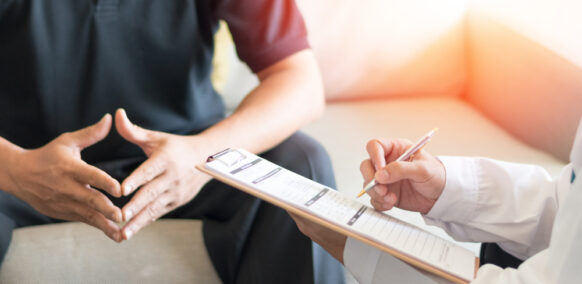 What to do if you're experiencing long delays for NHS treatment due to Omicron: Your rights, explained
The Coronavirus pandemic has caused extensive delays for those waiting to receive NHS treatment for non-urgent care.
According to recent reports, the number of patients awaiting NHS treatment (such as surgery) in the UK hit six million for the first time in December.
Studies by the Been Let Down Medical Negligence team also revealed waiting times for common surgery procedures have been growing exponentially in the past year, with some areas of the country particularly affected.
The NHS 'Right to Choose' policy could help patients reduce further delays if they're open to moving their treatment to another consultant team or hospital.
What to do if you're experiencing long delays after referral
For non-urgent care, patients have the right to start treatment led by a consultant within 18 weeks of GP referral, while the maximum delay for suspected cancer is 2 weeks.
In many cases, patients have the legal right to choose where their NHS treatment takes place. Knowing this is useful, as waiting times often vary between hospitals, so you may find you could get treatment earlier in a different hospital in your city, or in a different location if you're able to travel.
This includes private hospitals, with no extra costs to the patient, if they provide services to the NHS. However, this doesn't include emergency or mental health treatment or maternity care.
For example, if you're waiting for hip replacement surgery in London, the current waiting time is up to 70 weeks for 9/10 patients at the Royal London Hospital* but drops to 30 weeks at St Leonard's Hospital.
Fortunately, it's becoming more common for doctors and other medics to make patients aware of this, helping to avoid any additional delays in treatment where there is availability somewhere else. Choosing a hospital outside of your local area could reduce your wait time by weeks but there are other important factors to consider, such as your ability to travel.
What to do if the delays you're experiencing are exceeding the limits
If you've already been referred for treatment and have been waiting more than 18 weeks (or 2 weeks for suspected cancer) then you have a legal right to ask for your appointment to be moved to a different provider.
If you make this request (which can be done via your GP or the NHS complaints procedure), the hospital or clinical commissioning group (CCG) has to investigate it and offer you a range of suitable alternative hospitals or clinics that would be able to see you sooner.
Your waiting time starts from when the hospital or service receives your referral letter, and it only ends if a clinician decides no treatment is necessary, if you decide you do not want to be treated, or when your treatment begins.
If the hospital or service cancels your operation at the last minute (on or after the day of admission) and for non-clinical reasons, they should offer another binding date within 28 days. Alternatively, they will have to fund your treatment at a date and hospital of your choice.
If you're not offered an appointment within 28 days, you should complain to your local CCG using the NHS complaints procedure.
Unfortunately, thousands of clinical negligence cases occur each year. While this isn't strictly applicable to all incidents where treatment waiting times have been increased or delayed, it's important to raise awareness of patients' rights to enable them to feel in control of their treatment. This will also help them receive the best standard of care available, with the right access to professional medical services and facilities.
What to tell your GP at the point of referral
At the point of referral, ask your doctor about your right to choose the facility your treatment or operation takes place at and say you wish to go through your options beforehand.
You and your GP can then compare information about hospitals or consultants, including quality outcomes, current waiting times, parking and travel options, to help you make the best decision for your situation.
How to find the best hospital for your needs
You can also compare waiting times for each hospital and do additional research independently. You can use the hospital location search tool on the NHS website to do this. To find the information you need, enter the operation you're wanting to research in the procedure box, then the postcode or your preferred location in the location box.
Furthermore, you can also find out how a consultant performs for a particular procedure or compare consultants from different hospitals before you make your choice for your first outpatient appointment. This can be done through the NHS consultant search tool.
Sources:
We're here to help with your NHS negligence claim
If you or someone you know has been affected by ambulance response times, get in contact with our team of specialist medical negligence solicitors. We are here to listen to you and provide you with the care and advice you need.
You can make an online enquiry, request a callback at a time that suits you, or call us on 0800 234 3234.