Medical Negligence
Can I Sue the person who has provided my medical care?
The short answer is… possibly.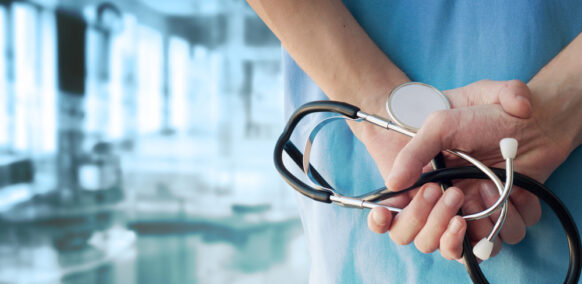 There are a number of things to consider before being able to identify if you have grounds to bring a claim. Firstly, it is important to establish whether what you are concerned about would be better dealt with via a complaint.  If you are complaining about your treatment or care in hospital, but do not think that it has made your injuries or condition worse, it is probably best dealt with via a complaint.
The NHS has well-established complaints procedure that is designed to investigate any complaints, and attempt to provide an explanation, but can't always provide a resolution. All NHS complaints are dealt with by the NHS Patient Advice and Liaison Service (PALS), PALS is not responsible for disciplining or dismissing medical practitioners, or for awarding compensation.
Private healthcare providers don't have such a sophisticated complaints procedure, but they do have one, and you should request a copy of their complaints procedure from them directly.  If you are complaining to PALS about your NHS care, you generally have 12 months from the date of the care to complain. (Further information on PALS and making a complaint to the NHS can be found here. We advise patients to be careful with regards the timings as there is a limited time to bring a claim (see section on limitation periods below). If you are unsure, please don't hesitate to get in touch and we can provide further guidance.
Making a complaint doesn't bar you from bringing a claim, but if you believe that you have suffered injury, a worsening of your condition, due to a specific act, or failure to act, of a medical, then you may have cause for a clinical negligence claim.  If you believe that you deserve compensation for the negligent act or omission, and its impact on your health and wellbeing, then you need to seek advice on bringing a case, by way of a medical negligence claim.
Do I have a valid clam?
In order to successfully pursue a clinical negligence claim we must establish the following two principles to the satisfaction of the court:-
Breach of Duty
To establish negligence, you must be able to show that the treatment you received fell below the standard of a reasonably competent practitioner in the relevant field of medicine. This means that the practitioner concerned must have treated you in such a way that a responsible body of like practitioners would not consider this to be acceptable treatment. The bar is set quite high in terms of the requirements to evidence a breach of duty on the part of the treating clinicians.
Causation
If you are to establish that there was a lack of care/breach of duty on the part of the treating clinicians (GP and/or treating Consultant etc), then you need to show to the satisfaction of the Court, that the lack of care or substandard care has caused you additional damage or injury.
To prove your case, an independent medical expert will need to support your case that there has been a breach of duty and that you have suffered as a result.
Is there a time limitation? 
It is important that if you think you may have a claim against the NHS, or another medical practitioner, that you act promptly.  Court proceedings must be issued in court within 3 years of the substandard treatment or within 3 years of you becoming aware that you have suffered an injury as a result of negligent treatment (your date of knowledge).
There are exceptions to this rule and limitation is a complex area of law, so your best option is to contact one of our expert Medical Negligence Solicitors, and enlist their specific legal advice on this subject together with your current legal options.
Through a free initial consultation, one of our expert NHS Negligence Solicitors will help to explore the question of; can I sue the NHS or other medical practitioner for negligence. They will consider your version of events to consider whether the above conditions are met. If they think that your case meets the above criteria for suing the NHS or other medical practitioner, and that you have a reasonable chance of making a successful claim, then we may agree to take on your case. Our team of Medical Negligence Solicitors have a wealth of expertise and experience in this type of case and are highly regarded in their field, so you will be in excellent legal hands.
How will I finance my case? 
Our expert Medical Negligence solicitors can discuss funding options with you further, but most of our cases are run on 'No Win No Fee' basis. This is a Conditional Fee Agreement, or CFA. This, in simple terms, means that if the claim is not successful, if you have been open and honest with us, we will not charge any fee.
Specialist medical negligence solicitors
Here at Been Let Down, we are experts in this very niche area of the law, and have a proven track record of many years of winning medical negligence claims against the NHS, and other medical practitioners. Our team have secured millions of pounds in compensation for their injured clients and their families.  Whether you're ready to begin your compensation claim against the NHS, or simply want to ask advice on how to bring a case against any medical practitioner, we can offer you helpful and trusted legal advice via a free no-obligation consultation meeting with one of our specialist clinical negligence team.
Been Let Down ensure that any time anyone approaches us for advice on making a clinical negligence claim against the NHS, or another medical provider, we will listen sensitively and advise you on whether or not you have grounds for a claim against the NHS, or other medical provider.
If we determine that you do have grounds for an NHS negligence claim, then we will most likely offer to take on representation of your claim on a No Win No Fee Basis. To find out more about whether you qualify, just give us a call on 0800 234 3234 .
Once you've been in touch, one of our experienced NHS Negligence Solicitors will call you back promptly in order to discuss the details of your case further. All of our initial consultations are totally Free and offered on a No-Obligation Basis.
Contact Been Let Down today and let us help you get the compensation that you deserve to get you back on your feet, to help with things like rehabilitation costs and to cover lost income.
We're here to help with your medical negligence claim
Get in touch today and find out how we can help with your case for clinical negligence compensation.
Please call us on 0800 234 3234 or contact us and a member of our legal team will call you back.