Medical Negligence
Client Story: How we secured compensation for delayed cancer diagnosis
Head of Clinical Negligence (Liverpool), Sara Stanger, secured justice for her client, after her husband sadly lost his life due to a delayed cancer diagnosis.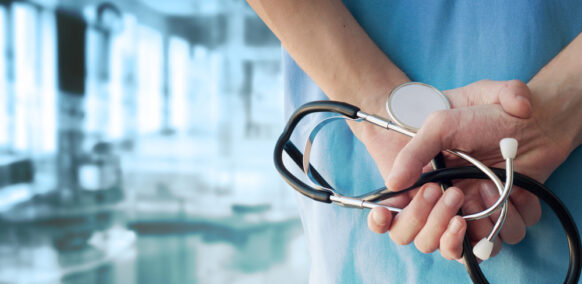 Our client
After suffering for three months with a dry throat and difficulty swallowing, Mr L attended a GP appointment which was followed by a series of tests and treatments over the following years in two separate Hospital Trusts. Despite this, his maxillary sinus cancer diagnosis was delayed, resulting in his passing three years later in April 2020.
Following detailed investigations, medical evidence, and comprehensive letters of claim, both NHS Trusts in question admitted that they had breached their duty of care and that as a result Mr L was not diagnosed in time for life saving treatment.
If not for the negligence, Mr L would have received diagnosis much earlier, and had the right treatment. This would have meant that he could have gone on to have a normal life expectancy.
How Been Let Down helped
Solicitor Sara Stanger dealt with the case from the outset. The settlement took into consideration the avoidable pain and suffering, and all other financial losses and out-of-pocket expenses suffered by Mr L whilst he was alive, and the losses to his wife and family after he had passed away.
Sara secured compensation of £120,000 for Mrs L, allowing her and her family to move forward in their lives as best as they can following a difficult and emotional situation.
Sara Stanger said: "It was my pleasure to settle a case for a lovely family at a very difficult time in their lives. It gives me real job satisfaction to be able to support a client at a time when they needed it most.
There was a delay in diagnosing Mr L's cancer and numerous missed opportunities to diagnose in two separate Trusts, which makes this case so much harder for the family to accept.
Mr L died during the case, and it was taken over by his grieving widow – she dealt with the matter with dignity, and it was lovely to see how her family pulled around her. Fortunately, both Trusts admitted liability and the matter was dealt with quickly and without the need, or expense, of issuing Court proceedings.
Compensation can never bring back a loved one, but it can help to relieve some of the financial pressures that can come after experiencing medical negligence. It is already a difficult time for families dealing with loss and grief without adding financial hardship."
What our client said: "I have found Sara, the Head of the Clinical Negligence department in Liverpool, and her team to be exemplary in their dealings with me and my family over the last two plus years. They have always been courteous and empathetic as well as highly knowledgeable and skilled in their work. I can only thank them for their patience, understanding and tenacity in gaining a positive result for me."
How Been Let Down could help you if you have experienced a delay in cancer diagnosis:
Been Let Down have a team of legal experts that specialise in medical negligence claims.
If you think you have been the victim of medical negligence and want to talk about the possibility of making a claim, you can make an enquiry online or get in touch with our expert team of clinical negligence solicitors.
You can make an online enquiry, request a callback at a time that suits you, or call us on 0800 234 3234