Medical Negligence
Making a Medical Negligence Claim During A Pandemic
Of the many problems the Covid-19 pandemic has caused, the halting of life-saving screenings, scans and treatments for patients with severe or terminal illnesses is one of the most urgent.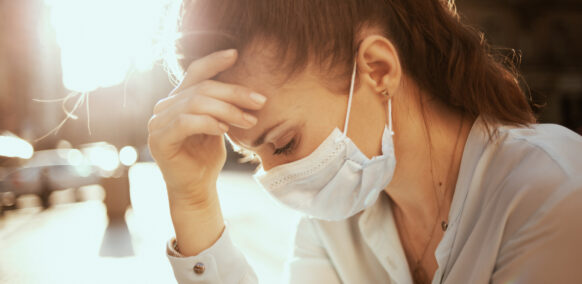 Cancer patients around the country have either had their appointments cancelled or moved, creating a huge backlog and lengthy waitlist of people.
With the NHS stretched to capacity treating coronavirus patients, you might feel now is not the time to be making a medical negligence compensation claim. However, you are still entitled to medical care during the pandemic, and if your health has suffered as a result of incorrect treatment, you may have cause to pursue a claim for medical negligence.
What are your rights to medical care during the pandemic?
If you receive medical care during the pandemic, you should still be able to expect a high standard of care from your doctor, nurses and hospital staff.
Even during the pandemic, medical staff have a duty of care to their patients and should do everything they can to avoid being negligent. Therefore, it is reasonable for you to expect a good standard of medical care during appointments and procedures.
The NHS guidelines outline which treatments you should reasonably expect. All medical practitioners still have a legal duty of care to you. If that is breached, and you have suffered as a result, you should contact a solicitor who specialises in medical negligence for advice.
What can you do if your health has suffered due to cancelled medical treatments?
If you have a long-term illness that requires medical treatment on a regular basis, your doctor or healthcare provider still has a duty to continue with your treatment. Of course, if you are medically vulnerable, an assessment of your health and illness will be made and your appointments may be cancelled or rearranged to protect you.
Every effort should be made by your doctor to get you the treatment you need without putting you at risk. If your doctor doesn't provide you with this duty of care and your health suffers due to cancelled appointments, you should consider a claim for medical negligence.
Are you able to claim for medical negligence due to cancelled appointments?
A cancelled appointment does not automatically entitle you to make a medical negligence claim. Your doctor or NHS trust may need to cancel your appointment due to your own vulnerability to Covid-19.
However, if your health has been negatively impacted by your cancelled appointments and you have endured pain and suffering, you might be able to claim. Seeking legal advice about your specific circumstances is the best way to find out if you have a medical negligence case or not.
Starting a medical negligence claim during the pandemic
It is essential that you make a medical negligence claim, even while the pandemic continues as time limits for medical negligence cases are not paused due to national lockdowns. So, it is important that you enlist professional assistance as soon as possible.
If you are unsure whether or not to claim during the pandemic, talk to our team of dedicated medical negligence solicitors about your case.
Understandably, you might have hesitations about bringing a medical negligence case against the NHS. However, if you have suffered pain, injury, loss or suffering as a result of medical negligence, you are still entitled to claim.
The NHS has processes and departments in place to award and fund successful medical negligence claims. It is important to remember, that due to the pandemic each case will be assessed with the government restrictions in mind. An experienced medical negligence solicitor will be able to advise if your claim is likely to be successful.
How is NHS compensation awarded?
As every medical negligence claim has a unique set of circumstances, there is no clear answer on how compensation claims are awarded.
NHS compensation awards are guided by the Judicial Studies Board guidelines. The compensation awarded in medical negligence cases considers the nature and extent of the condition sustained. Courts will also consider the treatment and recovery time claimants face after suffering medical negligence.
To ensure you are awarded the appropriate amount, it is likely that you will be required to undergo an expert examination. After this examination, a condition and prognosis report will be produced to inform the court of the effects on your health, life and finances as a result of your medical negligence pain and suffering.
How is NHS compensation funded?
NHS compensation claims are dealt with by NHS Resolution. Set up by the government to handle claims made against the National Health Service, NHS Resolution is similar to an insurance provider for NHS trusts.
Each NHS trust pays a premium every year, much like car or home insurance. When a compensation claim against the NHS is finalised, NHS Resolution will then pay out to the claimant on behalf of the trust in question.
Every NHS trust is required to have coverage from NHS Resolution. Therefore, claims against the NHS are funded by the premiums paid.
We're here to help with your medical negligence claim
If your medical treatment has been delayed or cancelled due to the pandemic and your health has suffered as a result, get in contact with our team of specialist medical negligence solicitors. We are here to listen to you and provide you with the care and advice you need.
You can make an online enquiry, request a callback at a time that suits you, or call us on 0800 234 3234.