Medical Negligence
NHS waiting times for common surgery procedures continue to rise
Been Let Down's medical negligence research team revisited NHS data on surgery delays at 52 of the biggest hospitals in England, to see if waiting times have changed since September.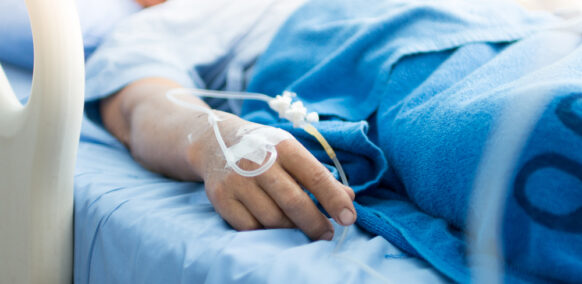 What does NHS England data show?
Since our last report, which saw us analyse NHS England data on common in-patient surgery procedures, we found that those waiting times have continued to rise.
From our study of 52 hospitals in England the data has shown that 9/10 patients expecting to undergo general surgery and orthopaedic procedures will now be facing even longer waiting times from GP referral, as demand and delays have further increased.
For general surgery procedures, such as hernia repair, stomach surgery, appendix removal or gall bladder removal for example, waiting times have increased from 56.3 to 57.2 weeks for 9/10 patients.
Birmingham's Queen Elizabeth Hospital and Salford Royal currently have the longest delay for this kind of surgery at 85 weeks, followed closely by Norfolk & Norwich University Hospital (83 weeks) and Leicester General Hospital (81 weeks).
Norfolk and Norwich University Hospital also saw the biggest month-on-month increase in waiting times for general surgery, jumping from 18 weeks in September 2021 to 83 weeks at present for 9/10 patients – a staggering 65-week difference from last month.
Hospitals with the current longest delays for general surgery procedures*
Queen Elizabeth Hospital Birmingham: 85 weeks
Salford Royal: 85 weeks
Norfolk & Norwich University Hospital: 83 weeks
Leicester General Hospital: 81 weeks
Leicester Royal Infirmary: 81 weeks
Royal Devon & Exeter: 81 weeks
Coventry University Hospital: 81 weeks
Royal Oldham: 78 weeks
Liverpool Aintree University Hospital: 78 weeks
Blackpool Victoria: 76 weeks
Nottingham University Hospitals: 75 weeks
Royal Derby: 71 weeks
Leeds St James's:70 weeks
Leeds General Infirmary: 70 weeks
Royal Preston: 67 weeks
Delays for orthopaedic surgeries such as hip or knee replacements have also increased by around one week (from 57.7 weeks to 58.5 weeks) across England in the last month.
Norfolk and Norwich University Hospital and Bristol Royal Infirmary currently have the longest waiting times and have seen the biggest increase in delays for orthopaedic surgeries, now standing at 95 and 93 weeks respectively, versus 17 weeks and 88 weeks in September.
Hospitals with the longest current delays for orthopaedic procedures:
Norfolk & Norwich University Hospital: 95 weeks
Bristol Royal Infirmary: 93 weeks
Luton & Dunstable University Hospital: 89 weeks
Liverpool Aintree University Hospital: 84 weeks
Royal Devon & Exeter: 84 weeks
Plymouth Derriford: 83 weeks
Leicester Royal Infirmary: 82 weeks
Leicester General Hospital: 82 weeks
Cambridge Addenbrooke's: 80 weeks
Middlesbrough James Cook University Hospital: 80 weeks
Leeds General Infirmary: 78 weeks
Royal Derby: 78 weeks
Huddersfield Royal Infirmary: 78 weeks
Leeds St James's: 78 weeks
The Royal London: 77 weeks
Royal Preston: 65 weeks
Fortunately, it appears that the backlog is slowly being cleared for some other common procedures. Waiting times for hysterectomies have seen a small but encouraging decrease of three days, dropping from 42.5 weeks to 42.1 weeks for 9/10 patients.
There was a particularly significant drop in the waiting time for a hysterectomy at Bath Royal United Hospital (down by 10 weeks, from 46 to 36), Hull Royal Infirmary (down by eight weeks, from 73 to 65) and Royal Lancaster Infirmary (down by three weeks from 29 weeks down to 26).
What to do if you're impacted by surgery wait times
If you are currently awaiting non-urgent surgery following a GP referral, then you do have a legal right to choose which hospital it takes place at. It could be worth doing some research into where the shortest waiting lists are for your surgery type via the NHS service dashboard, and once you've decided on a hospital, you can book your appointment through the NHS e-Referral Service.
The NHS is under extreme pressure at the moment with volume of patients undergoing medical diagnosis higher than usual. As a result of working quickly to get through the backlog, unfortunately some patients won't receive the treatment they should in a timely manner.
Unfortunately, thousands of clinical negligence cases occur each year. While this isn't strictly applicable to surgery backlogs, bringing cases of medical negligence to light is pivotal in raising the standards across all professional medical services and facilities.
Here are just a few of the incidents that can result in a claim against medical staff:
A diagnosis being incorrect or unduly delayed
Treatment not being adequate or suitable
Symptoms ignored
A medical device or item not functioning as it should
An operation or procedure being carried out incorrectly
If you think you have been the victim of medical negligence and want to talk about the possibility of making a claim, you can make an enquiry online or get in touch with our expert team of clinical negligence solicitors.
Further information can also be found on our medical negligence webpage.
 Methodology:
NHS data was collected from https://www.nhs.uk/service-search/other-services/Procedures/Search between 15th and 16th November 2021.
Data is subject to change over time. Nine common surgery procedures were assessed.
This list was taken from insight gathered from:
The data reflects the time from GP referral to treatment in weeks. The weeks noted are based on an 'up to X' figure for 9/10 patients.*Based on analysis of surgery waiting times in 52 hospitals across 39 UK cities.
We're here to help with your NHS negligence claim
If you or someone you know has been affected by ambulance response times, get in contact with our team of specialist medical negligence solicitors. We are here to listen to you and provide you with the care and advice you need.
You can make an online enquiry, request a callback at a time that suits you, or call us on 0800 234 3234.