Private: Compensation for Historic Abuse Claims
How are claims funded?
We understand that making a claim can be a worry. The majority of claims are funded under a No Win No Fee Agreement, which means that if the claim unsuccessful there is no cost to you.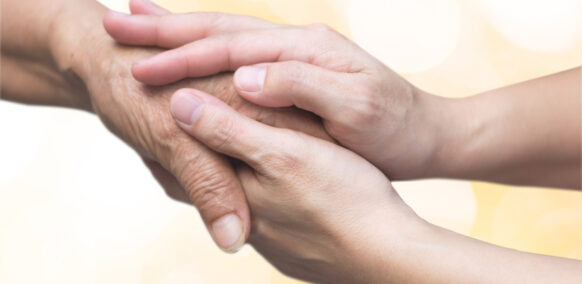 Compensation For Sexual Or Physical Abuse Claims
We understand that making a claim for abuse can be emotional, stressful and upsetting. Our Solicitors will ensure you are treated with the utmost sensitivity, and we have a professional duty to you to ensure all information is held with confidence.
There are several methods for funding a claim; the options below are a brief introduction.
1. Conditional fee agreement – 'No Win No Fee'
The funding option most preferred and well-known is 'No Win No Fee', otherwise known as a conditional fee agreement (CFA).
The agreement is put in writing and sets out the conditions of engagement between you (the client) and us (your Solicitor).
This funding option means that you pay us nothing up front and we will seek to defer all disbursements, such as medical/expert reports, court fees, medical records, Barrister's fees, to the end of your claim.
If your claim is unsuccessful and you have followed our guidance, you will not have to pay any of our legal costs or disbursements.  If, however, we have been provided with misleading or false information, the terms of the CFA may have been breached, and you could become liable for our costs.
2. Litigation funding (After The Event ATE Insurance)
At Been Let Down, we have a duty to ensure your claim is properly risk assessed to ensure that if you lose your case, or if we fail to beat the defendant's part 36 offer to settle, on the value of your claim or on liability, then your costs position is sufficiently protected.
We will discuss with you the need to purchase litigation insurance (ATE).  Each policy selected is bespoke and suited to your claim and needs. The cost of the policy will vary depending on the value and complexity of your claim, but we will work hard to obtain a competitive price.
The ATE policy aims to cover the cost of your opponent's legal costs, which could be several thousands of pounds.  The ATE insurance provider will pay any adverse legal costs made against you if you are unsuccessful.  This also applies to unsuccessful interim applications.
ATE insurance premium was previously recoverable from the opponent, but recent legislation has changed this; all ATE insurance policies must now be funded by you 'the claimant'.  ATE insurance will give you the peace of mind that you are financially protected.  It will also cover the cost of your disbursements such as the cost of expert reports, court fees, and Barristers fees.
We will not ask you to fund the ATE policy upfront; we will request that the insurer providing the policy defers payment until the conclusion of your claim.  If you are successful with your claim, then the ATE cost will simply be deducted from your recovered damages.
This system of funding a claim is tried and tested and removes the risk of you becoming exposed to personal financial risk.
The only requirement of an ATE insurance policy is that the insurer must be satisfied on the balance of probability that your claim has a reasonable prospect of success.  Furthermore, from time to time we will need to provide them updates on the progress of your case.  You will also need to ensure that your instructions are truthful and that you co-operate with us at all times.
3. Before The Event insurance or LEI insurance
This is an insurance product which you may already have, but you may not be aware of its existence and covers you against the opponent's legal costs of an action you pursue.
We have a duty to ensure that we investigate the existence of such insurance policies you may have, and if we identify if you have such an insurance policy, then we will contact the insurance provider on your behalf and make enquires as to whether it covers your type of claim.
Please note that BTE insurance only covers your opponent's legal costs and you will still need to consider funding your own legal costs with a conditional fee agreement, in addition to your own disbursements with an ATE insurance policy.
If BTE insurance is identified and they will cover and fund your claim, and we are satisfied they will provide an adequate indemnity upper limit, there is no need for you to purchase an after the event (ATE) insurance policy.
4. Legal Aid funding
The government has made significant changes to the Legal Aid system in England and Wales post-April 2013, meaning Legal Aid is much more difficult to obtain.  It is, however, still available in child abuse claims, but there are criteria which must be satisfied before it is granted.
The Legal Services Commission will ask for details of your finances and a successful application will depend on your level of income and assets.  We do not hold a legal aid franchise in this area.
5. Private paying
From time to time we will accept instructions on a private paying basis.  We can assist by offering favourable payment terms.  Hourly rates charged are in line with county court rules and will vary depending on the level of experience and grade of the Solicitor you instruct.
Here to help you
For confidential and compassionate legal support please contact us or call us free on 0800 234 3234.