Professional Negligence Solicitors
Professional Negligence – Litigation Funding
Every unsuccessful claim or case comes with legal costs but, if you have incurred those costs because your solicitor didn't make you aware that you needed to suitably prepare for them, you could make a claim for professional negligence relating to litigation funding.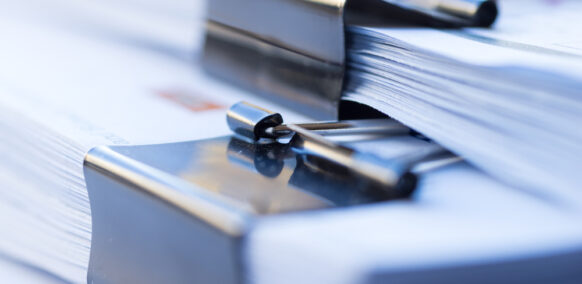 What is litigation funding?
When it comes to taking legal action, one of the fundamental areas that you as a claimant need to consider is cost, otherwise known as litigation funding. Litigation funding is the funding source by which you will pay for your legal services and any costs from the other side should your legal action be unsuccessful.
With regards to most negligence claims, legal firms (including Been Let Down) will typically work to a conditional fee agreement (CFA), better known as on a 'no win no fee' basis, that only requires the claimant to pay if their claim is successful. However, there are other forms of litigation funding, including:
Hourly rates
Fixed fee
Damages-based agreement (DBA) – which is similar to a CFA but charges a straight percentage of damages paid if the claim is successful
After the Event (ATE) insurance – which is used alongside a CFA to cover the other party's legal costs if your claim isn't successful
Third-party funding – funding from an independent source
Due to the typical cost of legal services, many claimants will look to fund their litigation via a CFA, DBA or an ATE insurance policy, as all three offer protection in the instance that the claimant incurs the costs for the legal process.
What is professional negligence relating to litigation funding?
Entering into a CFA ('no win no fee' agreement) with your solicitor means that you won't have to pay for your side's legal expenses should your claim be unsuccessful. However, if your claim is unsuccessful, you'll also be liable for the other party's legal costs plus any costs that your solicitor has had to pay while making your claim (court fees, expert reports, barrister fees, etc.).
ATE insurance is specifically designed to cover you in the following scenarios:
When Court Proceedings are issued. Before this point, a defendant cannot claim costs against a claimant save for in extremely unusual circumstances
If a disbursement, such as a medical report or Court fee, needs to be paid for before the case is litigated
Typically, this isn't something about which you need to worry, as your solicitor should arrange it on your behalf or, at the very least, make you aware of the importance of ATE and the potential financial consequences of not purchasing it.
Solicitor negligence relating to litigation funding occurs when your solicitor fails to adequately advise you around the option to buy ATE insurance, leading to you incur legal costs that you didn't anticipate in the event of an unsuccessful claim. If you don't feel that your potential legal costs have been properly protected due to a lack of effort from your solicitor, then you may have grounds for a claim.
What are some examples of solicitor negligence relating to litigation funding?
Litigation funding negligence can span a number of circumstances, including:
Failure to explain the benefits and limits of an After the Event (ATE) insurance policy with regard to third-party costs protection
Failure to take out an ATE insurance policy at all
Failure to insure the full litigation risk (resulting in the client being liable for the shortfall)
Failure to advise a client that, if they are unsuccessful with their claim, they may be liable to pay disbursement costs
Did you lose your chance of pursuing a claim due to your solicitor's failure to advise on litigation funding? If you decided not to pursue your claim due to the risk of having to pay the legal costs of the other side, you may have a potential case for a litigation funding negligence claim. You may also have a claim in negligence against your solicitors if you can show that your initial claim had a reasonable prospect of success against the initial defendant.
For further advice, please contact one of our specialist legal team who will be able to advise if you have a potential claim for professional negligence and litigation funding.
How can Been Let Down help with your litigation funding negligence claim?
We are experts in solicitor negligence relating to litigation funding and know exactly what it takes to make your claim for litigation funding negligence a success. We'll put you in front of an experienced, specialist litigation funding solicitor from day one with an initial, no-obligation consultation that'll help us to make sense of your claim.
If you want to proceed, you'll do so on a no win no fee basis – with ATE insurance elements taken care of – which means that you'll only pay us for our services if your claim is successful, meaning that there's no risk to you, no matter the result.
We take a personal and professional pride in getting the very best outcomes for our clients – and have been doing so since 2006. Find out more about what we're about here.
Start your litigation funding negligence claim with us today
Start your professional negligence litigation funding claim with us today by arranging a free, no-obligation consultation with a member of our team.
To get started, simply get in touch using our online form, call us on 0800 234 3234 or request a call back.