Professional Negligence Solicitors
Solicitors Who Can Sue Other Solicitors
Solicitors have a duty of care to their clients. Sometimes mistakes are made and you can be left wondering what to do next. We are specialist negligence solicitors who can help you take action against a negligent solicitor.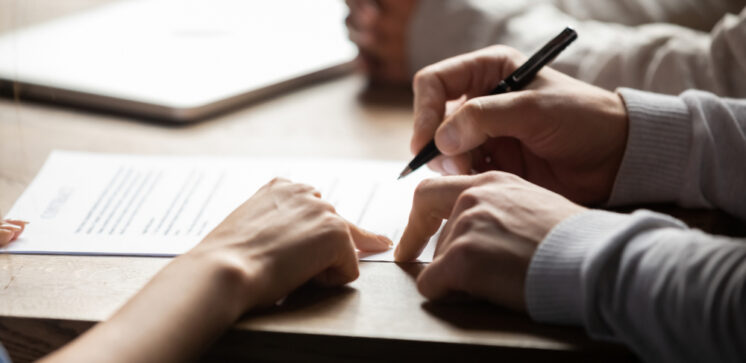 Suing a solicitor for negligence
Solicitors look after us when we are dealing with some of the most difficult aspects of our lives. From buying a property and making our wills, to resolving disputes and getting the compensation we deserve after an accident.
When you suffer from negligence or damage, it's natural to want to claim compensation using a solicitor. However, even professionals with experience make mistakes — and if this results in financial loss, you may have the right to make another claim.
It can seem intimidating to sue a professional who is well-versed in law, but if you have been on the receiving end of negligence by a solicitor, it is important to remember they owed you a duty to undertake their role competently and professionally. If you received incorrect advice, or perhaps your solicitor failed to adhere to time limits, and you suffered a loss as a direct result, a professional negligence solicitor will be able to help you with suing a solicitor for negligence.
Find out whether you could make a solicitor negligence claim today
There is a technical difference between professional negligence and inadequate service, although the latter can easily turn into the former. For example, delays due to your solicitor would classify as inadequate service, but if the delays went on so long that a time limit was missed, it would fall under the category of negligence.
If you feel that you have a possible claim for compensation against a solicitor, get in touch with us as soon as possible. We will listen carefully, take full details of what occurred, and confirm if you could be entitled to compensation.
What are some examples of solicitor negligence or inadequate service?
It's important to remember that to successfully bring a negligence claim against your solicitor, you'll need to show you've suffered from more than just bad service. They must have done something, or failed to do something, that has caused you a loss of some kind. Some examples of solicitor negligence are:
Suing the wrong party
Failing to serve notice on time
Failure to draft a will properly
Missing a court date
Causing your claim to be struck out of court
Under-settling a personal injury claim
What areas of law are covered in your solicitor negligence portfolio?
Our professional negligence solicitors have experience in pursuing claims against solicitors for negligence in a number of areas including:
Civil litigation solicitors
What are the steps in suing a solicitor for negligence?
If you are unhappy with the service of a solicitor firm, your first step is to make a complaint through their own process — there is a chance that they might be willing to make arrangements directly, especially if they readily accept responsibility.
If the matter is not settled at this point, you can approach the Legal Ombudsman, who may directly award you compensation without the need for a trial. This is only likely in straightforward situations though. If the consequences are far-reaching or complex, further research may be needed.
Most professional negligence claims call for a lot of expert opinion to be presented, but when suing a solicitor for negligence, thankfully this isn't usually necessary, as the judge will themselves be a barrister or solicitor and therefore possess sufficient expert knowledge. As such, suing a solicitor can be a relatively straightforward process, despite having to go through the courts.
To be successful in taking a solicitor to court, you will need a specialist professional negligence solicitor with a solid all-round legal knowledge, and ideally specialist knowledge of the area of focus of your case,  as well as experience in suing other solicitors.
If you have been given bad professional advice and have incurred loss due to negligence by your solicitor, you should consider taking action against them to ensure you receive the compensation you are owed.
Who can make solicitor negligence claims?
If you've suffered from a financial loss as a result of negligent advice or any other inadequate or negligent service, you may be able to make a claim for compensation. Our team of professional negligence solicitors will help you determine whether errors made by your solicitor were negligent, as well as considering the best course of action in pursuing your claim.
Is there a time limit for making solicitor negligence claims?
Yes, there is. As with any professional negligence claim, you have six years from the date the negligence occurred. If you find out about it at a later stage, you'll have three years from the date you discovered the negligence to make a claim.
Why trust Been Let Down with suing a solicitor for negligence?
If you feel as though you've been let down by your solicitor, let our professional negligence solicitors support you in making a successful claim for compensation. If you're looking for advice about solicitor negligence claims, here's why you should come to us:
We are regulated and accredited
We are authorised and regulated by the Solicitors Regulation Authority (SRA). The SRA set the professional standards that solicitors need to adhere to in England and Wales.
We're an independent law firm
As an independent firm, we will always have your best interests at heart. Your dedicated solicitor will keep you up to date at every stage of the process, so you're always in the know about what's happening with your solicitor negligence claim.
We offer 'No Win No Fee' cases
Once we've assessed your claim and decided that you could have a successful case, we may be able to take on your case on a No Win No Fee basis through what's called a Conditional Fee Agreement. Simply put, this means if we're not successful in winning your case, there will be no charge.
If we win your claim, then we will charge a 'Success Fee'; the amount of the success fee will simply be a percentage of damages awarded, which we will agree with you upfront.
We can also offer ATE, or 'After The Event' insurance should this be necessary. ATE insurance covers you in the event that you are liable for the defendant's costs if you were to lose your claim. This offers further peace of mind and assurance that your financial interests are protected.
Contact us today
Get in touch with the team today and find out how we can help you with suing a solicitor for negligence.
Please call us on 0800 234 3234 or contact us and a member of our friendly legal team will call you back.