Professional Negligence Solicitors
Legal Ombudsman Complaints Against Solicitors
The Legal Ombudsman is an independent body set up to resolve disputes between consumers and legal service providers. If you need to take your complaint a step further and claim for compensation due to solicitor negligence, Been Let Down can help.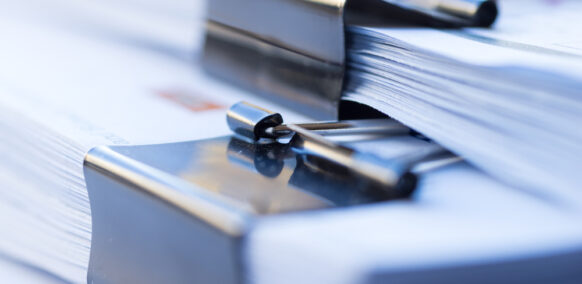 What is the Legal Ombudsman?
The Legal Ombudsman, otherwise known as the Solicitors' Ombudsman, is a free, impartial and independent body set up to deal with and resolve disputes and complaints relating to lawyers, solicitors and the legal service industry. The service itself is relatively new, having opened in 2010 as a result of the Legal Services Act 2007, replacing the Legal Complaints Service.
The Ombudsman for Solicitors offers two key functions. The first is to investigate both sides of complaints made about legal service providers from consumers and come to a resolution. The second is to share learnings from those investigations to help providers understand how to provide a consistently high-quality service and how to resolve complaints themselves.
The Legal Services Ombudsman deals with a variety of complaints, including solicitor issues arising from buying and selling a house, making a personal injury claim and family law dispute resolution. Every year, it handles approximately 7,000 disputes between complainants and their service providers.
What can the Legal Ombudsman help with?
The Legal Ombudsman can help you with complaints against any legal services provider, including:
Solicitors
Barristers
Licensed conveyancers
Cost lawyers
Legal executives
Notaries
Patent attorneys
Trademark attorneys
Primarily, the Ombudsman for Lawyers is there to help with claims of poor service and, for these purposes, it can offer an extremely effective and valuable service. However, the Legal Ombudsman cannot provide any legal advice and, as such, cannot represent you in any legal proceedings.
This means that, if you have an issue that goes beyond a complaint around poor service – for example, you want to pursue compensation for a financial loss or another form of loss – then the Legal Ombudsman cannot help you to pursue that claim.
What should I do if I need to pursue a complaint beyond the Legal Ombudsman?
If your issue goes beyond the remit of the Legal Ombudsman, your next step should be to contact the Solicitors Regulation Authority (SRA).
Rather than just dealing with complaints about poor service, the SRA as a regulatory body can deal with more serious issues that might amount to professional negligence. They can ensure that your solicitor meets the standards required by the SRA and complies with their code of practice. However, just as with the Ombudsman for Solicitors in England, the SRA cannot award or help you to pursue compensation.
How can Been Let Down help with legal negligence?
If you believe that you have experienced solicitor negligence and have incurred a loss for which you want to seek compensation, then you'll need to find a solicitor specialising in legal negligence to help to pursue your claim.
As experts in the field of solicitor negligence, our team at Been Let Down are the best option for advising you on how to complain about a solicitor and pursue your claim for compensation. All of our initial consultations are free, and you are at no obligation to take your claim further after our initial review of your claim.
You can contact us by phone or fill out an initial claim form on our website, after which you'll be called back by a member of our legal team who will take down further details to assess your case. We'll always be honest around the prospects of your claim and will only take on your case if we think that it has a reasonable chance of success.
If we do take on your claim, then we can usually offer to do so on a 'No Win No Fee' basis, meaning that you won't pay us a penny unless your compensation claim is successful. Legal time limits often apply to legal negligence claims – in most instances, six years from the date of the negligent occurrence – so don't delay your claim any further.
We can help you to get the compensation that you are owed. Get in touch with us today for a free, no-obligation consultation. You can also find out more about our legal negligence advice service here.
Contacting the Legal Ombudsman
If you are dissatisfied with your solicitor, it can be difficult to know where to begin to look for help with regards to making a complaint.
First of all, it is important to make a complaint to the legal firm. If you have followed their complaints process and you are still dissatisfied, you can then contact the Legal Ombudsman. The Legal Ombudsman will be able to offer you impartial support and will look to resolve the issue.
You can find the Legal Ombudsman's contact details here, or fill out a Legal Ombudsman complaint form today. The Legal Ombudsman does not charge any fees for its service.
Contacting the Solicitors Regulation Authority
If your complaint extends beyond poor service and the help of the Solicitors Complaints Ombudsman to a more serious matter, you might also consider contacting the Solicitors Regulation Authority (SRA) – the body responsible for regulating the legal profession and ensuring all legal professionals adhere to their code of conduct. The SRA has a wealth of information on issues related to complaining about a solicitor that you may find useful.
You can contact the SRA by phone, email or letter. Bear in mind that neither the Legal Ombudsman nor the SRA can help you to pursue a legal negligence claim for compensation.
Contact us today to pursue a compensation claim for solicitor negligence
If your complaint goes beyond the help of the Legal Ombudsman and the SRA and surrounds a financial loss or any other type of loss for which you wish to claim compensation, then Been Let Down's solicitor negligence specialists can help.
Get in touch and find out how we can help with your case for solicitor negligence compensation on a No Win No Fee basis.
Call us on 0800 234 3234, request a call back or fill out an initial claim form to begin your claim today.