Professional Negligence Solicitors
Missed Limitation Professional Negligence
A solicitor missing a limitation date in relation to your case can result in your claim being cancelled. Every law firm should have measures in place to avoid this. If this has happened to you, you might be able to make a claim for negligence.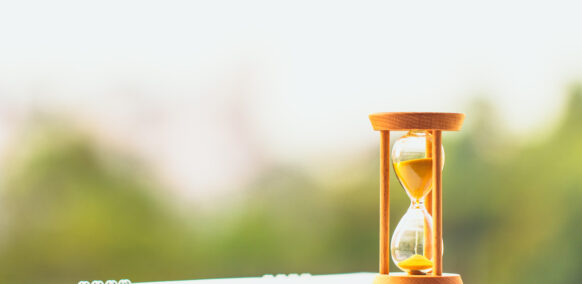 What is a limitation date?
A limitation date sets out how much time you have to bring a claim for negligence in the UK.
When you decide to bring a claim to the courts, it is usually the solicitor's responsibility to ensure that the claim is brought forward to the court on time, and before the limitation date.
Most law firms will have rigorous measures in place to guarantee that cases are brought within the correct time limit. However, some firms make errors or omit good practice processes, meaning dates are missed.
If this happens to you, we understand your frustration. However, the good news is that you might be able to bring a claim for professional negligence arising from the limitation period expiring.
What is the UK law surrounding limitation dates?
In English and Welsh law, under the Limitation Act 1980, there are statutory time limits during which various legal procedures (often involving compensation claims) must be filed with the court. For instance, in personal injury or medical negligence claims, you have three years after the harm, injury, or loss (or when you became aware of it) to bring a compensation claim.
In professional negligence cases, such as solicitor/barrister/surveyor/accountant negligence, the limit is usually six years from the date of negligence or loss. There are variations to the rules, and exceptions in specific circumstances. A solicitor specialising in professional or legal negligence will be able to properly advise you of these.
If a professional person or firm representing you failed to comply with specific time limitations, and this led to cost or loss on your part, then you may be entitled to claim compensation. However, this is only if you can establish professional negligence by missing the limitation period.
What happens if a limitation date is missed?
If a solicitor misses a limitation date, you will be unable to pursue your claim in the courts and there will be no option for further proceedings. Even in unusual circumstances, the court cannot extend the limitation period. This means that it is extremely important for any legal professional to adhere to these strict time limits. If you issue a claim at the courts after limitation has expired, it will be struck out.
If a claim is struck out, can it be reinstated?
Probably not, no. It is highly unlikely that your claim will be reinstated after it's been struck out of court.
Although you won't be able to proceed with your original claim, you can still put things right. The best way to do this is by making a professional negligence claim against your solicitor if you believe your solicitor acted negligently, causing you to miss the limitation date.
When will a legal professional be negligent?
Legal professionals are highly trained individuals in whom we place a great degree of trust in their professional competence. All solicitors and lawyers should be fully aware of the particulars of the Limitation Act 1980.
The range of potentially serious failures that may result from a missed limitation date or time limit is extensive.
Instances that may give rise to claims for professional negligence due to missed limitation period
There are reasons why a solicitor may miss the limitation date. Some of which include:
Failure to comply with the rules on time limits set out within the Limitation Act 1980
Failure to advise as to the correct time limit or limitation date
Failure to issue court or tribunal proceedings on time
Failure to comply with a time limit set by the relevant court or tribunal
Failure to file proceedings or a response, pleading or another document at the tribunal, court, or another adjudicator on time
Failure to serve proceedings or a response, pleading or another document on the other side on time
If you believe that your solicitor acted negligently and it falls outside these circumstances – or you're unsure of the limitation date for your case – get in touch. Our team of experienced solicitors will advise on whether we think you could bring a professional negligence limitation period claim.
What to do if your solicitor has missed a limitation date
As soon as your solicitor is aware that they have missed the limitation date, they are required to advise you of what happened and advise that you seek independent legal advice.
Because time is of the essence when bringing a professional negligence claim, we suggest you seek independent legal advice as soon as possible. Although you normally have six years to bring a claim, it's best to act sooner rather than later. By acting without delay, you are more likely to have all the evidence you need to bring a strong claim against a solicitor.
What can I claim for in a professional negligence limitation period case?
If your solicitor has missed a limitation date, in most cases you will be able to claim for:
The losses you have suffered because of the negligence
Loss of chance (to bring the original claim)
Why choose Been Let Down as your professional negligence experts?
At Been Let Down, we know how frustrating and upsetting it is if you've received negligent legal advice from a solicitor that you once trusted. That's why we have an experienced team of professional negligence solicitors who are versed in professional negligence and limitation period cases. Working with your best interests at heart, our SRA-accredited team is here to help put things right.
For an initial free consultation with our dedicated legal team, get in touch using our simple online contact form or call us on 0800 234 3234.
How do I make a claim?
If you've already had a case struck out of court, we understand that going through the legal process again can be daunting.
Luckily, claiming with our experienced legal team is simple. If you think you have a claim, get in touch with our specialist professional negligence solicitors.
When you contact us, the first thing we will do is to arrange your initial free consultation. During this time, we find out more information about your circumstances and the behaviour that led to the limitation date being missed. We may also need to see the solicitor's file for further evidence of the negligence.
Once we have this information, we can advise on whether we think you have a good chance of winning your case. With missed limitation dates, if you can demonstrate your case had merit to begin with, you will be able to make a professional negligence limitation period claim.
How much compensation could I get?
How much compensation you will be awarded depends on your circumstances and the value of your case. As every case is different, the best way to understand how much your case is worth is to contact us. Using our years of nationwide experience in bringing missed limitation cases, we will advise on how much your claim is likely to be worth.
How much does it cost to bring a professional negligence claim for missed limitation dates?
In most cases, we will be able to take on your case under a Conditional Fee Agreement, otherwise known as No Win No Fee. This means that you won't have to pay anything, but that an agreed percentage sum would be deducted from your damages once the claim is successful. This percentage sum will always be decided before you agree to go ahead.
In the event your case is unsuccessful, you won't have anything to pay.
Contact us today
If you've suffered at the hands of a negligent solicitor, we're here to help. If you'd like to know more about bringing a case with renowned professional negligence specialists, get in touch. We can help you bring a professional negligence case for a missed limitation period so you can get the justice you deserve.
Please call us on 0800 234 3234 or contact us online and a member of our legal team will call you back.