Professional Negligence Solicitors
Making a Solicitors Negligence Claim
It can be difficult to understand when a solicitor has been negligent, that is why it's so important that you understand how to make the best decisions for your situation. Learn more about the things you need to know and how we can help you.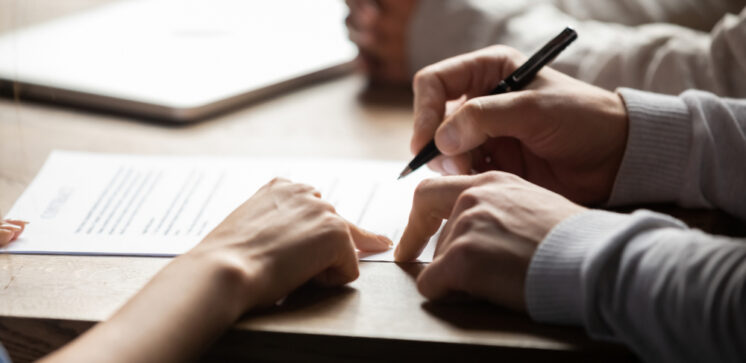 Claiming against a Solicitor
We expect our solicitor to be highly trained and professional when acting on our behalf, but there are times when things go wrong. While this is always regrettable, you don't have to suffer the consequences without support. You can make a negligence claim against the solicitor in question.
What exactly happens in Solicitor negligence cases?
If you have ever hired a solicitor and subsequently discovered they did not advise you or handle your case or transaction correctly, then this could be tantamount to solicitor negligence, and may be grounds for you to make a claim. Perhaps the solicitor was hired to represent you in a court or employment tribunal, and missed a time limit, or failed to take a vital step on your behalf which caused your case to be unsuccessful. Because solicitors are required to act in your best interests, if they do not do so, then they can be held liable.
Which Solicitors can be subject to a negligence claim?
Any solicitor can have a negligence claim made against them if they have provided poor legal advice, or they have not conducted their claim or transaction properly, and as a direct result, the client has suffered a loss, including:
Personal injury Solicitors
Medical negligence Solicitors
Family law Solicitors
Property Solicitors
Employment Solicitors
Will and probate Solicitors
Commercial and business Solicitors
Litigation Solicitors
Defamation Solicitors
If you have been the victim of negligence from any of these solicitors, you shouldn't delay in pursuing a claim so that you can be compensated for the losses that you have suffered.
Time limits
It is important to adhere to time limits when it comes to making any negligence claim. As soon as it becomes apparent that your solicitor may have been negligent, you should make your negligence claim. As a general rule you will only have six years from the negligent act to start a claim.
How do I go about making a claim?
You should contact a professional negligence solicitor to assist you with your claim. They will help to assess just how severe the loss has been to you and the impact that it has had on your situation. The Solicitor will be able to confirm whether or not they believe that you will be successful in making a claim, and the likely cost of doing so. It is highly recommended to check any insurance policies that you hold as legal fees are often covered by policies that you already own.
Been Let Down also offers 'No Win No Fee' agreements in suitable cases.
It is essential you retain all records of all correspondence with your Solicitor as this will be used as proof that they acted negligently.
Contact us today
Get in touch today and find out how we can help with your case for solicitor negligence compensation.
Please call us on 0800 234 3234 or contact us and a member of our legal team will call you back.