Medical Negligence Solicitors
Amputation Compensation Claims
Losing a limb is truly life-changing and can lead to deep psychological trauma especially when this is due to medical negligence. If your amputation was caused due to negligence our specialist solicitors can help you claim the compensation you deserve.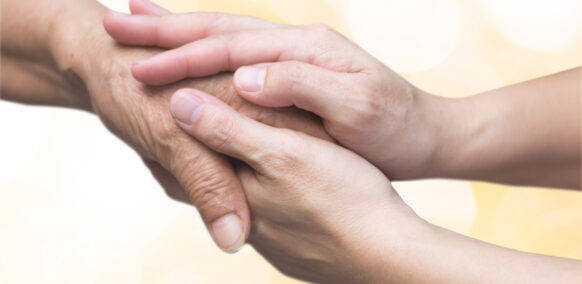 Amputation Claims
Dealing with an amputation can be deeply traumatic, profoundly impacting the physical and mental wellbeing of the patient. It can affect everything from relationships to home, work and family life and can mean having to adapt to enjoy recreational or social activities in a new way.
If you experienced problems during medical treatment that led to you needing an amputation, then you may be feeling distraught and unsure of where to turn. The most important thing is that you secure the services of an experienced medical negligence solicitor, who can provide legal guidance and explain your options.
At Been Let Down, our amputation claim solicitors will always prioritise our clients' care needs. We are on hand to help you adjust to life after your amputation and support you through the challenges you face as you start to rebuild your life.
How will our amputation claim solicitors help?
Our amputation claim solicitors are compassionate and highly skilled. We have extensive experience in amputation claims and know how to support you through this process. We have a deep appreciation of your situation and how you are feeling.
As well as looking at your current circumstances when assessing your claim, we will also look at how your amputation may affect you in the future. By encouraging open and honest discussions, we will work out what you hope to achieve from taking your amputation claim forward.
Throughout your claim, your Been Let Down solicitor will support, assist and be dedicated to securing the amputation compensation that you deserve.
Common reasons for amputation compensation claims
The majority of amputations are carried out by medical professionals to prevent serious illness or problems, so they aren't the result of medical negligence. The amputation may have been needed due to reduced blood supply, infection, gangrene, limb cancer, or physical trauma.
But in some cases, amputations could have been prevented with well-timed, targeted medical and nursing care. If the medical team or the GP looking after you were not proactive, you may be left having to face the rest of your life as an amputee. We have supported many clients with claims due to:
Limb cancer being diagnosed too late
Improper care of diabetes
Ischaemia not diagnosed
Infection not detected
Error during surgery leading to amputation
Amputation of the wrong limb, for example the wrong foot or leg amputated
Those with diabetes are also at risk of amputation due to poor blood flow. Diabetes UK revealed recently that27,465 lower limb amputations were carried out between 2015 and 2018. Major amputations, which are classed as below the knee, were up by almost 9% while the number of minor amputations, which are defined as below the ankle, increased by just over 22%.
As well as diabetes, a major cause of amputation is serious trauma. This is a traumatic injury caused by incidents such as a car, motorbike or cycling accident. It also includes accidents that took place at work, often on construction sites or in factories involving machinery.
How amputation claims are assessed
Your solicitor will go through what happened with you, including details of any incident or accident that resulted in the amputation. They will also – with your full written consent – access your medical files and discuss with you how the procedure has impacted upon your life, both personally and professionally.
When assessing your losses, we'll look at key factors such as:
Specialist training you have had to undertake
Rehabilitation treatment including physiotherapy
The provision and cost of specialist equipment
Your personal care
Transport costs and specialist cars/devices
Cost of medical treatment/therapies
Costs of any prosthesis
From there, we'll look at the reasons given by the medical staff for your amputation and will consult with other experts in the field if we need to. If you are unsure who to approach for help, you'll find that we ensure your solicitor is there to provide expert guidance at every step.
We'll always make sure you know exactly what comes next and keep you informed throughout the process. Each of our amputation claim solicitors have provided support with many similar cases successfully, and as such, they work within a close network of other amputation care experts, so you will always receive valuable additional care and support.
In addition, it is crucial that your solicitor keeps up to date with any improvements and advancements in the sector and how this informs amputation claims. We will be able to take care of your case from the legal perspective and also offer help and advice to assist you and your family members.
For those who have been on the receiving end of this avoidable type of surgery, the consequences are truly life-changing and can lead to deep psychological trauma. Not only are you left to recover from a major operation, but your whole life is turned upside down.
Is it possible to make an amputation claim?
If your amputation was preventable and unnecessary, we might be able to help you claim compensation. This may not fully put your life back to how it was before the surgery, but it can help in many ways.
Modifications to your home, transport and therapy – all designed to allow you to function in your daily life as you used to – can be considered once you receive adequate and necessary compensation. In addition, any damages won could help if you have had to stop working as a result of your injury.
Because we have worked with many clients to pursue amputation injury claims, we know the processes involved in depth and can work towards getting maximum compensation on your behalf. Whether your doctor amputated the wrong leg or delays in treatment led to an avoidable amputation, we are here to assess what happened and take you through the amputation claims process in a clear, measured way.
How to make an amputation claim
You have already been through so much. That's why we have used our expertise to create a system that allows you to easily make your claim.
As dealing with an amputation compensation claim is a specialist area of medical negligence, we always make sure that you have a proficient solicitor with a history of managing similar amputation claims successfully. In doing this, you are placed on the best path towards recovery and rebuilding your life.
When you get in touch with us, you'll be asked about what happened. This is just to get an idea of the circumstances of your amputation and to assess whether negligence has taken place. We'll then be able to let you know if we think you have a case and whether we think it could be successful.
Speaking to us today will give you the chance to pursue the compensation you deserve. So, if you think you have a claim, call us and we will be able to take you through every stage of the claims process.
Contact us today
For more information on any of our amputation compensation services, you can get in touch with our team today by phone on 0800 234 3234, email, or by requesting a call back for an ideal time via our online contact form.
If you have suffered physically, emotionally, or financially due to amputation, we can help. Get in touch now and find out how we can help with your case for amputation compensation.