Medical Negligence Solicitors
Prescription Error Compensation Claims
When a healthcare professional issues a prescription and the wrong medicine or the wrong dosage is given, it could have severe and far-reaching consequences for the patient. If you or a member of your family has suffered harm as a result of a prescription error you may be able to bring a claim for compensation due to medical negligence.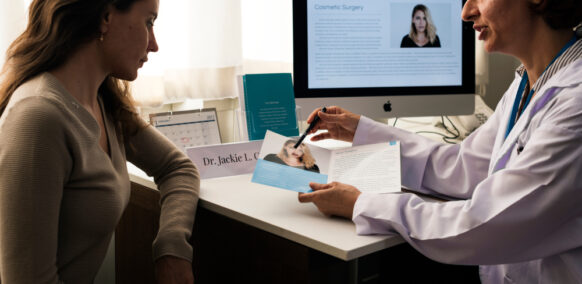 Medication Errors
When visiting a GP or another medical professional to collect medication, we put our trust in the person who is handling our prescription. We expect them to carry out the process safely and carefully.
Usually, we have no reason to question the product we've been given, the strength of the medication or the dose and take the drugs according to the advice provided. We do this because we believe that we have been prescribed the right medicine and the dosage is correct. Unfortunately, prescription errors do happen.
If you or someone you care about has been given the wrong prescription, you might be able to seek compensation. At Been Let Down, we specialise in helping people pursue prescription error claims. Get in touch with us today and a member of our expert legal team will work with you to understand what happened. If we believe you have the right to make a claim, you may be entitled to compensation.
What are prescription errors?
Prescription errors happen when a medical professional or dispenser in a chemist makes a mistake when issuing medication to a patient. This could happen because the doctor has chosen the incorrect course of treatment, an issue with the prescription writing process or because a Pharmacist mistakenly picks the incorrect drug from the shelf.
The wrong prescription can lead to treatment not being timely or being ineffective. It can also increase the risk of the medication causing harm to the patient.
Prescription errors are avoidable, however there are an estimated 237 million of these each year in the NHS in England, 66 million of which are 'clinically significant'. Globally, these errors cost around $42 billion annually.
What are the different types of prescription errors?
If you are unsure your experience is down to the wrong prescription being given, it's worth understanding the different types of prescription errors. These include:
The incorrect medication given to the patient for a condition that they do not have
The incorrect dosage prescribed
The incorrect instructions given
Medication being prescribed for a long period of time without review
More than one medication being prescribed, when this causes the treatments to either cancel each other out or interact and cause harm
A mix-up while a patient is in hospital or care home, leading to the patient receiving someone else's medication
A patient given medication that they are allergic to
There are two moments in the process when the wrong prescription can be given:
A doctor providing the wrong prescription
Whether you're visiting your GP or you're in hospital under the care of a Consultant, if your doctor makes a mistake and gives the wrong drug for your condition, this can be clinical negligence. For example, they might give you a medication that you're allergic to or an incorrect strength or dose.
This can cause your illness to get worse or you could suffer a severe reaction. Your health might be dramatically impacted or, in some extreme cases, the error could prove fatal.
Dispensary making an error
Your GP or medical practitioner might have acted correctly and made sure they prescribed the correct drug and dosage for your condition. But what if the dispensing chemist makes a mistake? They might give you someone else's prescription, use the wrong product, give the wrong quantity, or put incorrect dosage instructions on the label. Again, any of these prescription errors can have severe health consequences.
Whether your GP gave you the wrong dosage or the dispenser at the pharmacy gave you the incorrect instructions, talk to us and we will listen to you to find out if you can pursue a wrong prescription claim. It does not matter if you have been treated privately or under the NHS, or you or a member of your family contact us on your behalf, we can guide you through the prescription error claims process.
Why make a claim for prescription error compensation?
By making the mistakes outlined above, the medical professional or dispenser has put you at risk of pain and, potentially, ongoing medical complications. While giving the wrong prescription isn't necessarily always detrimental to a patient's health, there can be serious consequences and doctors and dispensers have a duty of care to you when they give you your medication.
In addition, there is the emotional toll of this type of error. You might feel that you can't trust your doctor after what happened or you may feel that your mental wellbeing is being affected by receiving the wrong treatment for something that was already impacting on your health.
There's also the possibility that you've had to miss work as a result of what's happened. This can mean that you're feeling the effects financially.
If you have suffered from a prescription error we want to support you and you may be entitled to compensation. We are here for you and will guide you through the claims process.
How do I make a wrong prescription claim?
If you've been let down by someone who should have known to give you the right prescription making a wrong prescription claim can give you the opportunity to move forward after what happened.
When you contact one of our prescription error claims experts, they will look at the details of your case. Their goal will be to prove medical negligence occurred. This means that you will be asked to give as much detailed information about the medication you were given, the dosage, and where the error occurred. We'll also ask you about the impact of this wrong prescription on your health and the losses you have faced as a result.
By doing this, we can establish if you have a case and what you might be able to claim for. If we think we can take on your claim, we'll talk to you about what the next steps are and explain how the claims process works. We will also advise if you can claim compensation for lost earnings, travel expenses, physical or mental pain, and any stress that you've suffered.
It doesn't matter if you're an NHS or private patient, either. Whatever the circumstances, we'll work with you, taking you through every stage with care and support.
Is there a time limit for making a claim?
As with all claims, time limits apply when you make a wrong prescription claim. You normally have three years to make a claim, so speak to our medical negligence experts as soon as possible. By sharing your case with us as soon as you can, we will have the time to investigate your claim and pursue the compensation you might be entitled to.
Why choose Been Let Down for my wrong prescription claim?
If you want to receive advice from a skilled legal team that has experience in successfully bringing prescription error claims, talk to us and we will listen to you to find out if you can pursue a wrong prescription claim. We are:
Authorised and regulated legal practice
We are authorised and regulated by the Solicitors Regulation Authority (SRA). The SRA set the professional standards that solicitors need to adhere to in England and Wales.
We have specialist knowledge gained across a wide spectrum of wrong prescription claims.
You'll be supported by a qualified solicitor from day one, with our legal experts able to advise you on whether or not you have good grounds for a successful wrong prescription claim.
We take on many cases on a 'no win no fee' basis
Our expert medical negligence solicitors can discuss funding options with you further, but most of our cases are run on a 'No Win No Fee' basis. This is also known as a Conditional Fee Agreement, or CFA.
Contact us today 
If you think that you have been let down, suffered injury, and emotional distress as a result of a prescription error, get in touch today. We'll help you get back on the road to recovery.
Call us on 0800 234 3234 or contact us and a member of our legal team will call you back.