Medical Negligence Solicitors
Medical Negligence Solicitors Birmingham
If you believe that you have been affected by medical negligence in Birmingham, we are here to help you.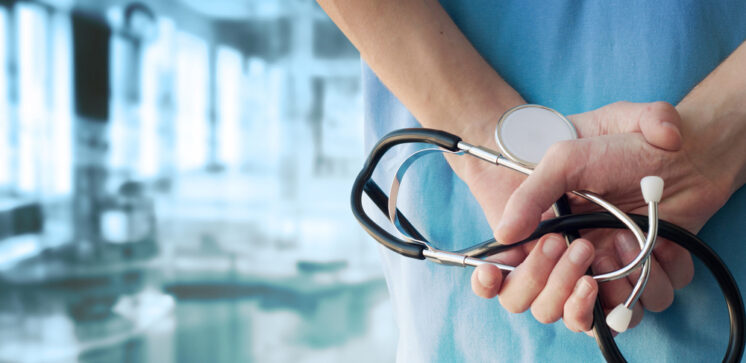 Medical Negligence Solicitors Birmingham And The Midlands
When we put our trust in a medical professional, the last thing we expect is for something to go wrong. If you have had a bad experience with a Doctor or other medical professional that has caused you loss or damage, you may be entitled to compensation. If you have suffered an injury, trauma, or surgical complications due to medical negligence, as one of the leading medical negligence Solicitors supporting clients throughout England and Wales, we can help you.
Medical negligence claims
Medical negligence is deemed to have occurred when a medical professional fails to perform their duty to the level of a competent physician in the same field. If this has happened to you, contact a specialist Solicitor to see if you can pursue a medical negligence claim.
Acts of negligence you may consider claiming for include (amongst others):
A clinical misdiagnosis
A prolonged wait for a diagnosis
Injury as a result of an incorrectly performed procedure or surgery
Inaccurate amputation
Death of a loved one due to medical negligence.
The role of the medical negligence solicitor
Our medical negligence Solicitor will review your case to make sure it meets the criteria to bring a claim. It is important to provide as much information and documentation as you have available to your Solicitor, to enable them to assess your claim.
If you decide to go ahead with the claim for compensation, you will need to give consent for your Solicitor to obtain any necessary medical notes from your Doctor. This will be important in enabling your Solicitor to prove negligence has occurred.
Harm and fault in medical negligence
Your Solicitor will look for evidence of a breach of duty by the medical professionals involved in your treatment and care. You should have been treated appropriately and within a reasonable timeframe; if you were not treated in this manner, this may be tantamount to negligence on the part of your doctor.
It is not enough to say that the medical professional didn't act with due care. We also have to prove that you have suffered personal injury /pain and/or losses which could have been avoided. This is also known as causation, and it can be difficult to prove. If you were already injured or ill before the negligence occurred, your Solicitor will need to prove that your condition worsened significantly or you suffered more as a result of the negligence, than you would have otherwise. In most cases we will need to arrange a medical assessment by an independent medical professional, which will be arranged by your Solicitor.
Time limits
You have three years, usually from the date that the negligence first occurred, to make the claim. For this reason, you shouldn't delay in contacting a medical negligence Solicitor today to see how they may be able to help you.
Contact us today
Get in touch now and find out how we can help with your case for medical negligence compensation.
Please call us on 0800 234 3234 or contact us and a member of our legal team will call you back.