Medical Negligence Solicitors
Bowel Cancer
It is important that bowel cancer or colon cancer is diagnosed and treated accurately as soon as possible. If you've suffered as a result of medical negligence we are here to help you.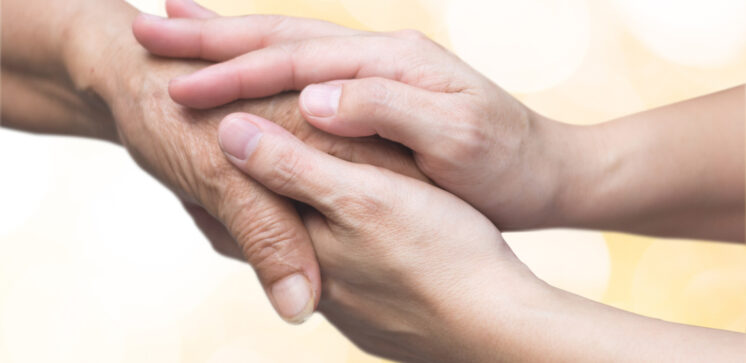 Are You A Victim Of Bowel Cancer Negligence?
Bowel cancer can be deeply worrying whether you or a close family member is affected. If you believe your hospital clinicians, GP or their staff members have been negligent regarding your diagnosis, treatment or care, you may be able to make a bowel cancer negligence claim.
Can I claim compensation for bowel cancer negligence?
All medical professionals have a duty of care towards their patients. But when things go wrong, many patients are left unsure whether their case amounts to a medical negligence claim. Speaking to a professional or law firm that deals with bowel cancer negligence claims is often the best step.
There may be many reasons stopping you from holding a GP or hospital responsible for misdiagnosis, poor treatment or surgery, or even the death of a loved one. We understand that it can be difficult in the early days when you and your family may be shocked by the diagnosis or are struggling due to complications and illness in later stages. We have lots of experience in guiding patients and their families through the claims process in a sensitive and compassionate manner. If your doctor failed to act on symptoms and this led to the development or growth of a cancerous tumour, you may be able to make a claim for compensation due to a missed or delayed diagnosis. You can also claim on behalf of a loved one in certain circumstances. Please contact us if you aren't sure whether you are the right person to act on behalf of your loved one.
As No Win No Fee solicitors, we are more than happy to discuss whether you have a potential bowel cancer misdiagnosis claim before you take any formal action. All initial enquires with us are free and carry no obligation.
What causes bowel cancer?
Bowel cancer normally forms in the bowel or colon. As with all cancers, it can develop for many reasons. Non-cancerous growths within the bowel are not uncommon, so the presence of any lumps should not immediately cause worry.
Some of the reasons why doctors think bowel cancer may form are due to:
Poor diet
Hereditary condition
Smoking
Alcohol
Being overweight with a high BMI
Associated conditions such as Crohn's Disease or Ulcerative Colitis
What are the symptoms of bowel cancer?
Bowel cancer diagnosis can be delayed as initial symptoms may be minor and missed or minimised by the patient. You should always consult a doctor if you notice any of the following:
Blood when passing a motion that is not related to haemorrhoids
Long lasting constipation or diarrhoea
Pain in the abdomen
Sudden weight loss that cannot be explained
In the later stages, bleeding internally within the bowel may cause anaemia, which can lead to feelings of tiredness and being out of breath. Your abdomen may start to swell, and sickness may develop.
How is bowel cancer treated?
Your doctor should arrange tests as soon as possible if they suspect bowel cancer. These tests should be carried out under a 2 week wait referral. If tests confirm the diagnosis, surgery may be carried out, which is usually followed by chemotherapy or radiotherapy depending on the stage of the disease and the treatment plan put together by your Oncology team. The earlier the diagnosis, the more chance there is of recovery.
If your or your loved one's diagnosis is made late or not at all due to failings by a healthcare professional, then you may be able to claim for bowel cancer negligence.
If the cancer has spread and is no longer treatable, your treatment options are limited or you require more extensive surgery due to misdiagnosis or a delay in diagnosis, then a claim should be considered. You can make a claim as the patient or on behalf of a loved one depending on the circumstances, so consult our legal experts as soon as possible.
Why should I contact Been Let Down about my bowel cancer misdiagnosis claim?
Our medical negligence solicitors can help you with your claim and give timely, friendly and expert legal advice. We have great experience and expertise regarding bowel cancer negligence, and you can trust us to act in your best interests as we're a fully independent law firm.
By choosing us to represent your case, you can be confident that our specialists will fight to get you the compensation and support you deserve. Taking legal action can be complex and time-consuming, but our team will take the pressure off while keeping you updated throughout.
Can I make a No Win No Fee bowel cancer negligence claim?
We take many of these types of cases on a No Win No Fee basis. This means that you'll have no legal fees to pay if your claim is unsuccessful. If your case is successful deductions of up to 25% will be made from your compensation, which will be explained in full by our expert team.
How much compensation can I receive from a bowel cancer misdiagnosis claim?
There is no quick and easy answer to this question as every bowel cancer negligence case is different. The amount you could receive will depend on factors such as:
The severity of your illness
How it's affected your life and those around you
Financial impacts such as being unable to work
Our specialists will work to establish an appropriate amount of compensation for your situation.
Is there a time limit on making a claim for bowel cancer negligence?
There are certain exceptions to this time limit. For example, parents or guardians can claim on behalf of a child at any point until they turn 18, when they'll then have three years to make a claim and if a patient has sadly passed away this time limit may run from the date of their death.
Whatever your situation, we recommend speaking to our specialists as soon as possible if you think you have suffered from bowel cancer negligence. Doing so will make it easier to gather the accurate evidence needed to prove your case and, if liability is admitted, we may be able to help access funds from the Defendant to help with rehabilitation and care costs.
We're here to help with your bowel cancer negligence case
Get in touch to find out how we can help with your bowel cancer misdiagnosis claim. Call us on 0800 234 3234 , or use our online claims form. You can also request a callback for a more convenient time.
Our friendly legal experts will be able to explain how claiming works and arrange a free consultation. This will help you understand whether you could be entitled to compensation, as well as whether we can handle your case on a No Win No Fee basis.
Contact us today
Contact our bowel cancer negligence specialists today and get the legal support you need to move forward.
Please call 0800 234 3234 or contact us and a member of our friendly legal team will call you back.