Medical Negligence Solicitors
Medical Negligence Claims Solicitors Liverpool
If you believe that you have been affected by medical negligence in Liverpool, we are here to help you.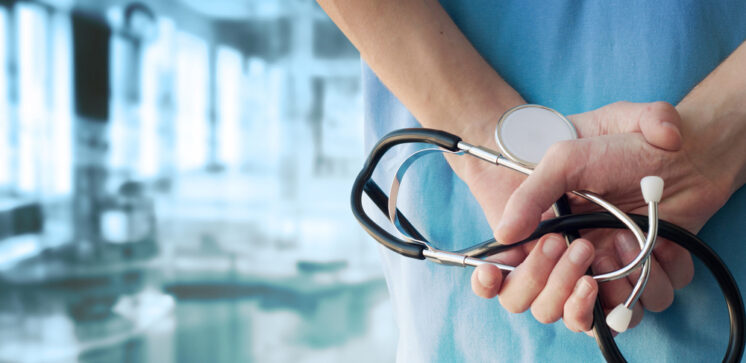 Medical Negligence Claims Solicitors Liverpool, Manchester And The Northwest
Northwest medical negligence specialists
If you or a loved one may have grounds for a medical negligence claim, and you're based in the Liverpool area, then here at Been Let Down we can offer the very best in the way of expert legal advice.  Our team of negligence Solicitors are based in Liverpool city centre and able to offer specialist advice across a range of medical negligence issues, with a view to securing your rightful legal and financial recompense.
Medical negligence claims can be among the most complicated of all legal procedures.  It is therefore vital that you get expert advice and representation from a trusted medical negligence Solicitor.  Some people search far and wide to find a nationally-respected legal firm, so for clients in Liverpool, Manchester and the surrounding areas, you can obtain access to a firm with a nationwide presence, that's on your doorstep.  Finding the right representation can go a long way to winning your claim and our reputation and nationwide presence will give you the confidence you are getting the representation you want and deserve.
The initial period of assessing a medical negligence case is vital as we work with you to gather the necessary supporting information, documentation, and evidence.  Doing this alone can be a daunting and time-consuming process, so if you live in the Liverpool, Manchester or Northwest area (especially if the negligence you hope to claim occurred in a local health setting), then we are confident we are the best option, from a legal and practical standpoint.
We are honest and transparent at all times, so if we don't believe you have a claim with a likelihood of winning, we will inform you of this and save you the wasted time and energy. We know that what you have suffered so far will likely have been very distressing, so the last thing we would wish to do is add to that.  That said, many cases do turn out to make for legitimate claims, so it's well worth asking the question.
Expert local representation
Having an experienced local negligence Solicitor with specialist knowledge in the field of Medical Negligence is essential to securing the recognition and recompense you're seeking. We can offer this help in the most reliable and expert way possible, as here at Been Let Down we have many years of experience in the winning of negligence cases in courts around the Liverpool, Manchester and Northwest area.
After contacting us on a no-obligation basis through our online claim form, our 0800 number, or even in person at our offices in the centre of Liverpool, you will be contacted promptly by one of our specialist medical negligence Solicitors.  With us, you will always speak to a Solicitor from day one, so we'll be able to discuss your case further and analyse any supporting documentation or evidence. 
It is commonplace for firms to deduct 25% from your damages by way of success fee. When we take on your claim for medical negligence we are committed to trying to deal with your case so that the minimum reasonable success fee is payable by you. This means that you will maximise the compensation you receive. Any success fee will be in the form of a mutually agreed percentage of the damages or compensation awarded. This level of service, combined with our expertise, sets us apart from many other negligence Solicitors nationwide.
All in all, we do everything we can to be the leading medical negligence Solicitors in Liverpool, Manchester and the Northwest and to offer clients around Merseyside the very best in the way of legal advice representation. This level of representation will enable you to bring the best possible claim.
Please contact us today if you think that you or a loved one may have grounds for a valid claim.  All of our initial consultations are provided free of charge and at no obligation.  We are continually dedicated to getting the very best for our clients and are diligently look at each case on its individual merits.
We can be flexible in our approach and accommodate your needs wherever possible — we can even arrange home, work or hospital visits if that's the best way to facilitate the process (whether you live in Liverpool, London or anywhere else in England and Wales).  This is just one of the ways we show that we're willing to go the extra mile to support our clients' legal needs.
Give us a call today or fill out our claims form on our website. You can also request a call-back for a more convenient time, or you could pop into our offices in person. Whichever way you prefer, we'll ensure that you find out from one of our specialist Solicitors whether we can help you to pursue a claim, and if so, how we can help you to get the justice and compensation you deserve.
Contact us today
Get in touch now and find out how we can help with your case for medical negligence compensation.
Please call us on 0800 234 3234 or contact us and a member of our legal team will call you back.